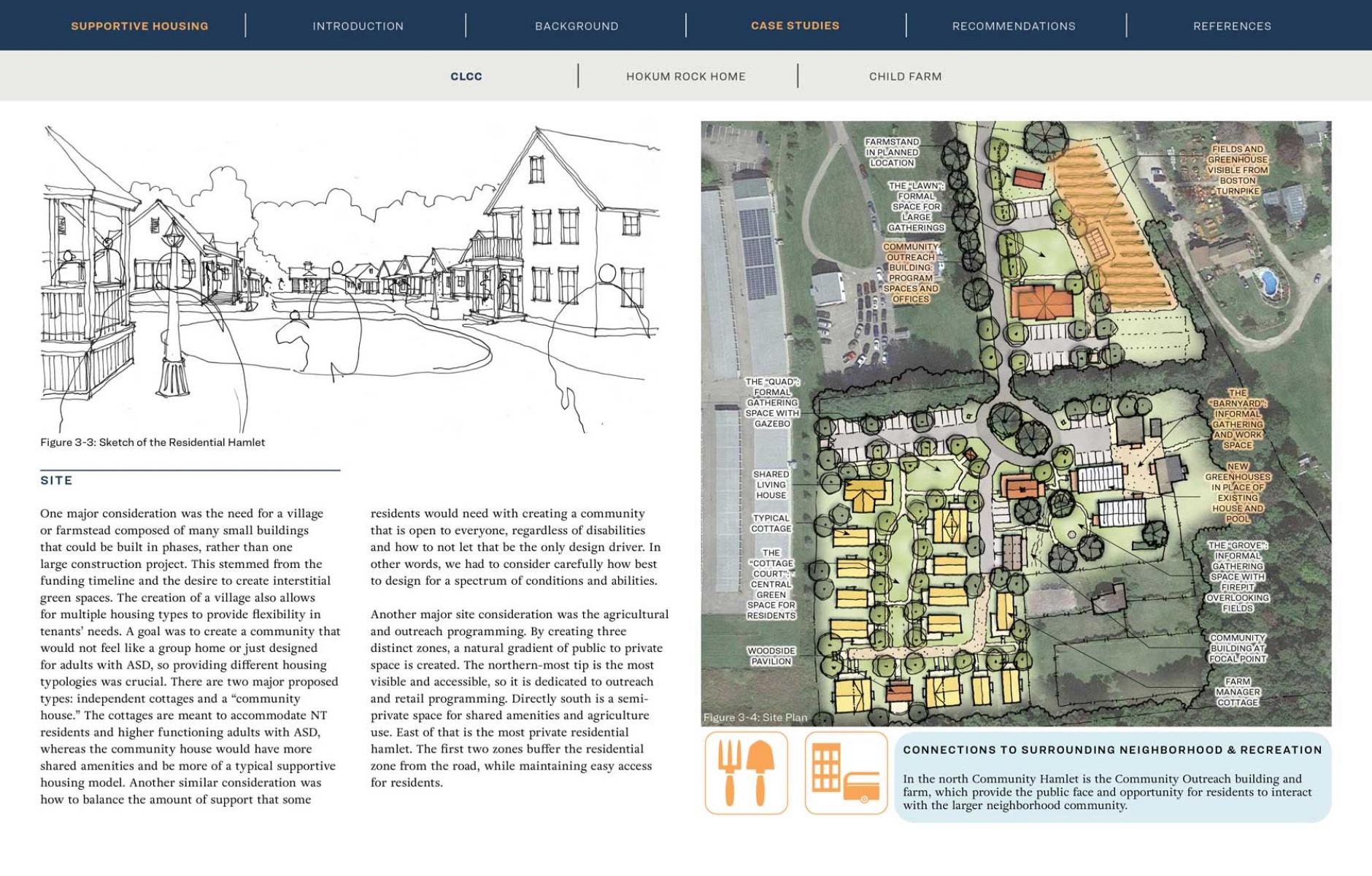 Source: Union Studio
Housing ideas for people 'on the spectrum'
A report examines the living needs of the millions of people with autism spectrum disorder, and how good building and neighborhood design can help.
One in 54 children are diagnosed with autism spectrum disorder (ASD), ranging from those with severe developmental disabilities to higher-functioning individuals who used to be (and still are, in some countries) classified with Asperger's syndrome. 
The Providence-based architecture and planning firm Union Studio designed three small communities for people with ASD, and then took what they learned and created a 54-page report. Supportive Housing for Adults with Autism Spectrum Disorder: Guides and Best Practices, is designed to shed light on a growing problem: How to provide housing and communities for people who are neurologically atypical.
"This project is an online, interactive report focused on the design of supportive housing for adults with autism," Union Studio told CNU. "We created this report after working on three projects with organizations that were developing housing options for adults with autism. It is our hope that this will be a useful resource for organizations, parent groups, and their design teams looking to build supportive housing for adults with autism."
The numbers of children diagnosed with ASD has been rising—maybe as a result of more awareness and diagnoses. The total US population with ASD runs in the millions—and could be as high as 6 million. That population is not mentioned in the Charter of the New Urbanism, the Canons of Sustainable Architecture and Urbanism, or even in building codes, Union Studio notes. And yet these people need consideration in the built environment.
One issue is that people with ASD represent a spectrum with widely diverse needs: Some are hypersensitive to stimuli, for example, and others are hyposensitive. This means there is no single solution, but a small hamlet or pocket neighborhood could offer a range of housing options that will work for the diverse of individuals with ASD.
The report combines a design guide, research compilation, and case studies—and is aimed at facilitating conversations. "This guide is a starting point for conversation with each client and group of residents, and serves as an educational tool to showcase existing supportive housing models," the firm says.
"We have examined the ways in which supportive housing design can intersect with good neighborhood design, and best practices for bringing them together," says Union Studio.