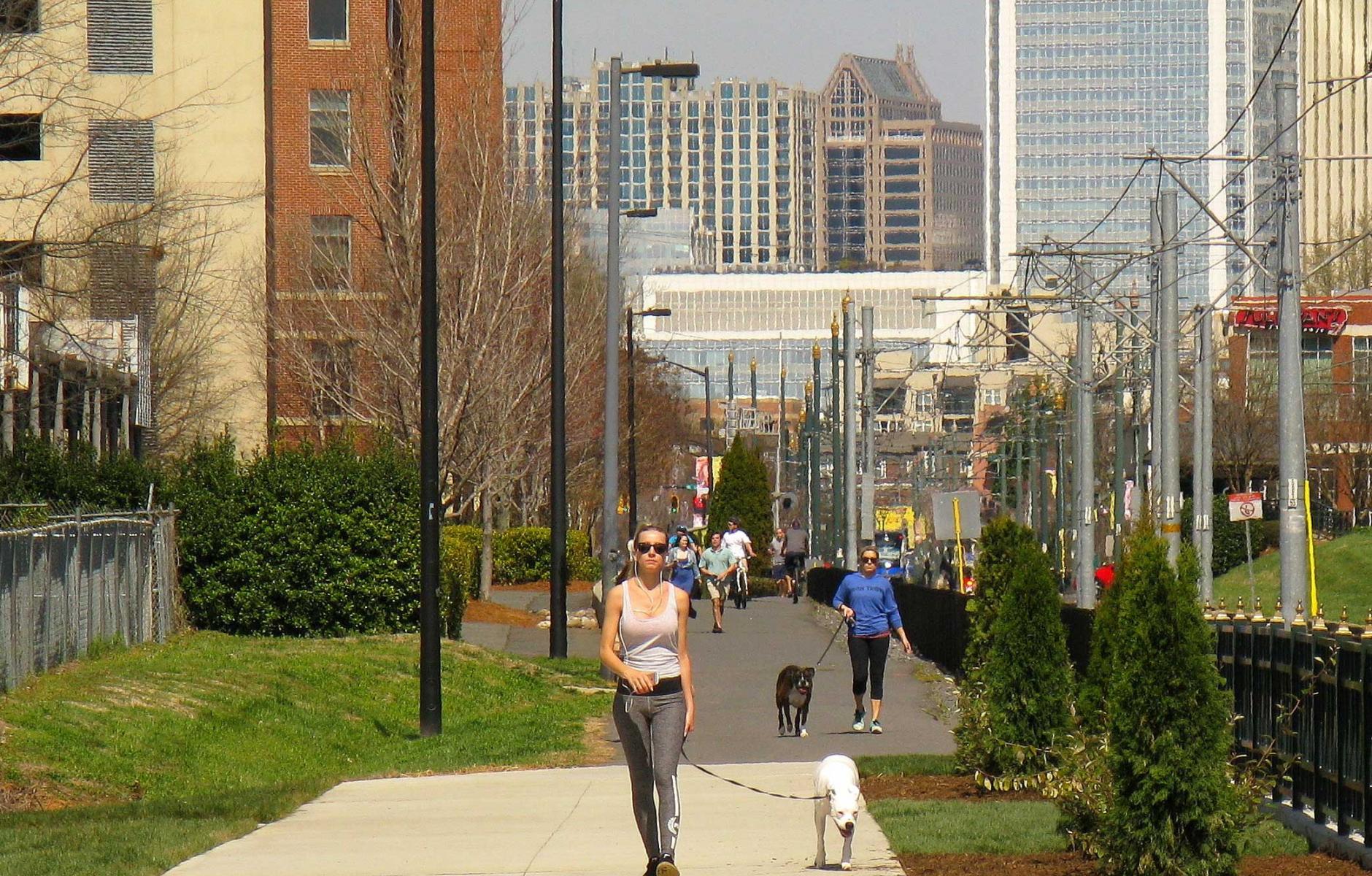 Blue Line Rail Trail. Source: City of Charlotte
The power of rails and trails
The 12-foot-wide Blue Line Rail Trail was originally designed to provide emergency access to light rail stations along Charlotte's Blue Line.
"However, since the Blue Line began operating in late 2007, the Rail Trail has been added onto, studied, enhanced, formalized, and transformed," according to the City of Charlotte. "The current Rail Trail goes far beyond the utilitarian path of 2007. It is now an important part of Charlotte's urban fabric."
The path has become has become as popular and attractive as the transit line itself, Monica Carney Holmes, a Charlotte city planner, told the CNU 30 audience in March. Substantial real estate development is oriented on the 11-mile-long path, which gets a half million trips per year.
Due to the Great Recession, development along the line was slow in the first few years, but has picked up substantially in the last decade. Carney Holmes reports that an impressive $2.9 billion in investment has been made along the line, including 20,000 residential units and millions of square feet of office and retail. A companion trail "will be a core component of every transit project in the future," Carney Holmes reports.
The Blue Line was expanded in 2018. It is now 19.3 miles long, with 26 stations.