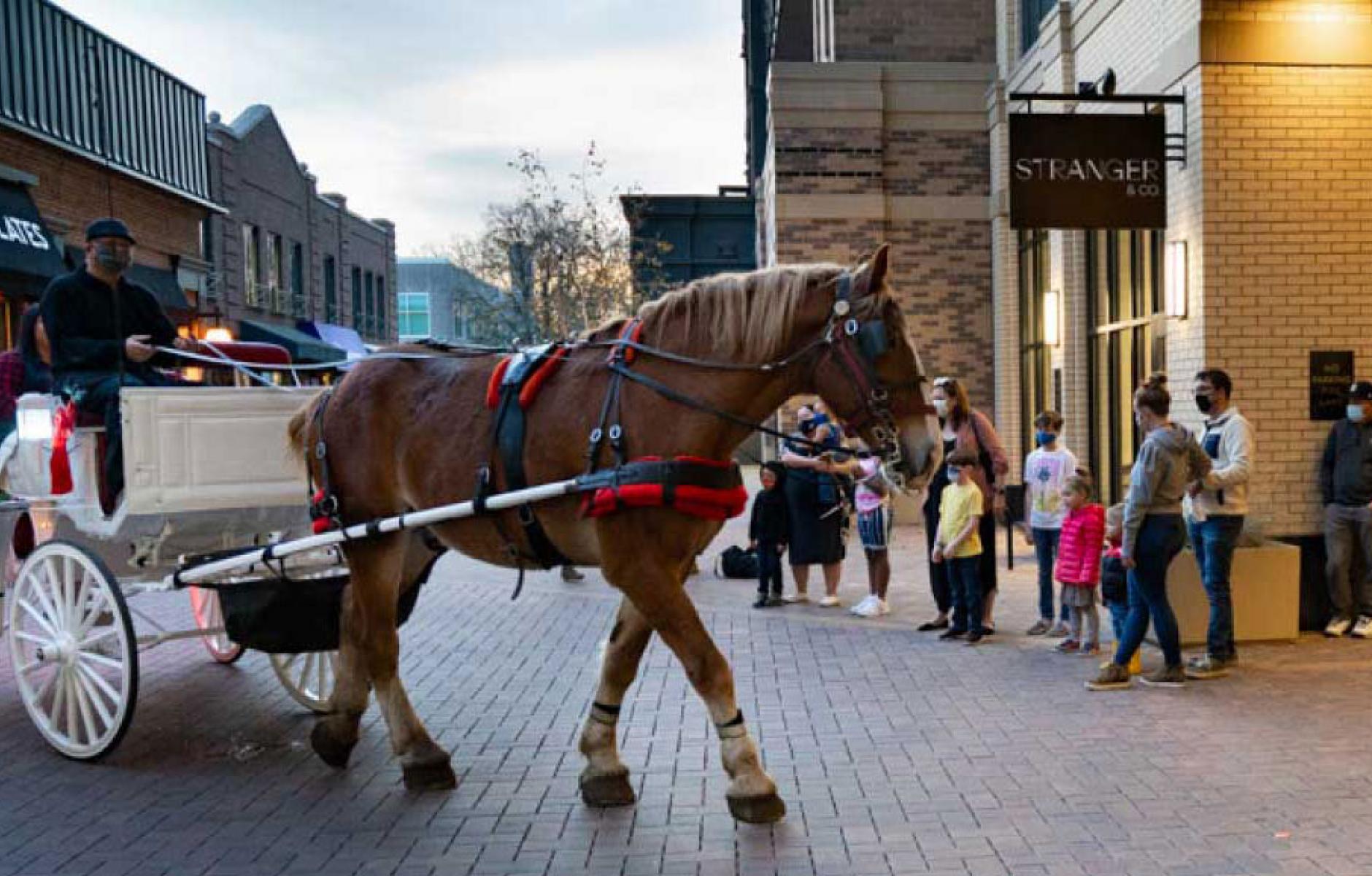 A horse and buggy ride in a street in Nolan Mains.
Turning a neglected site into four-sided mixed-use
A development in Edina, a first-ring suburb of Minneapolis, hits a lot of metrics of sustainable planning. Nolan Mains was built on a 2.8-acre site that was previously nearly 100 percent impervious surface—mainly surface parking lots—in a commercial district. 
Completed in 2019, Nolan Mains has 100 units—10 percent affordable—with 30,000 square feet of retail. The development includes a "woonerf" street where cars and people mix, and 4,000-square-foot plaza designed for events and passive enjoyment of residents and visitors.
The building has active uses on all four sides. Permeable surface increased to 45 percent, largely due to paving choices—to meet the standards set by a local watershed. Extensive landscaping was added, including 34 trees, 630 vines for the parking ramp (reducing noise and increasing natural shade), and 880 plants.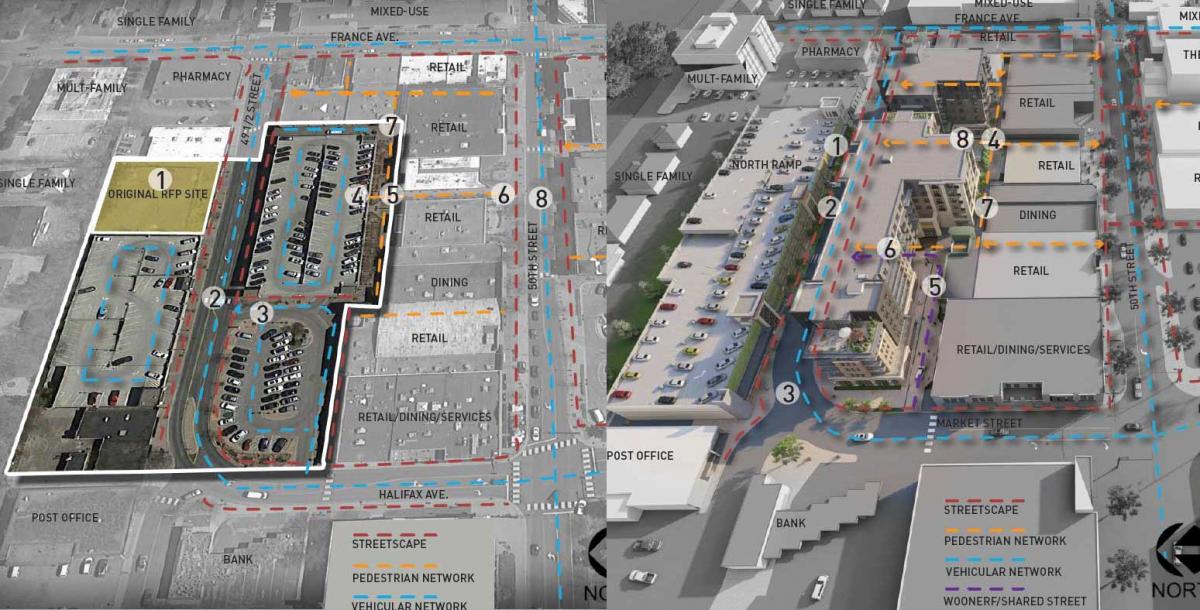 The design team led by Mohagen Hansen, working for developer Buhl Investors, reimagined the potential of this once-neglected site to create a mixed-use development and unique gathering space at Edina's 50th and France commercial district. The development wrapped retail and active uses all around the building, beneath five stories of apartments.
Community gathering spots include the woonerf/shared street, plaza with a flexible event space, a custom water feature, an outdoor fireplace, built-in seating, and custom lighting details that activate the public realm all year long.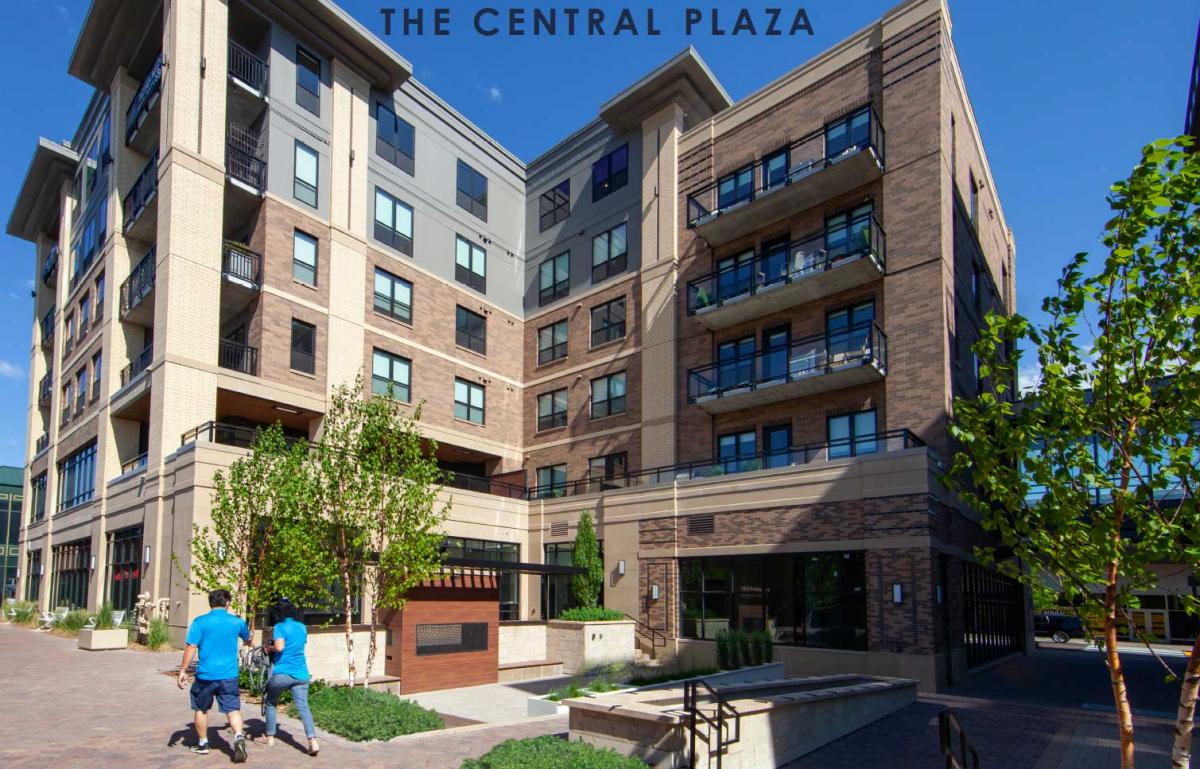 The project leverages an infill site with that is served by several bus routes with frequent headways and already has substantial mixed-use within a 5-minute walk.
"This development achieved a 75 percent lease rate within 7 months of opening and continues to bring new residents to the 50th and France area with its 100 housing units," note the designers. "This is proving to contribute to the local economy and requiring the creation of additional jobs with new retail tenants and on-site concierge and full-time maintenance staff at Nolan Mains."