Lincklaen's Vision, in Lakeland Park, shows John Lincklaen drawing a plan for Cazenovia, New York.
Vision of a town: Celebration of the physical planner
US Route 20, the longest road in the nation, travels through many interesting and historic places in New York State. One that you have probably never heard of is Cazenovia, a town of 7,000 people, founded in 1793.
Cazenovia is a kind of place that you stumble on to, and, if you are an urbanist, you will want to stop and have lunch or dinner, or at least a cup of coffee, and walk around. You would discover that Cazenovia (known as "Caz" locally), is home to Cazenovia College, a small liberal arts school founded nearly 200 years ago, and the town has many registered historic buildings, mostly from the first half of the 19th Century.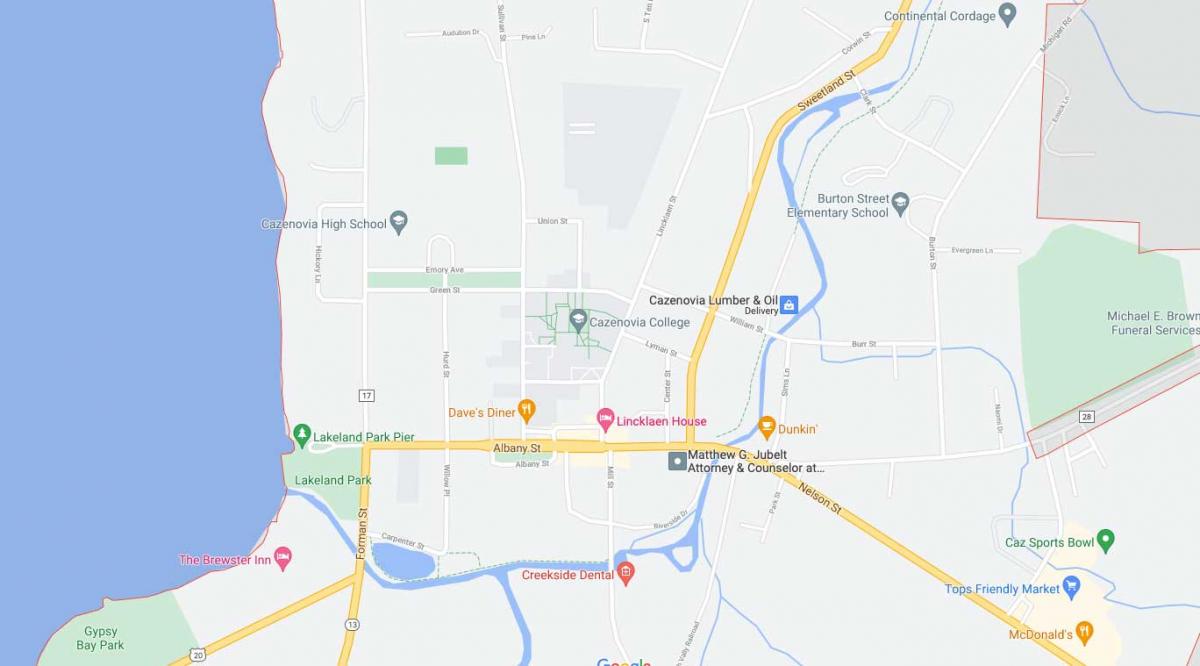 At the end of the main street is Cazenovia Lake, 1.8 square miles of water. In the lakefront park is a statue, and it is the only statue that I have seen of a planner who is drawing the plan for a town. The sculpture is titled "Lincklaen's Vision." The subject is John Lincklaen of the Holland Land Company, who founded the town in Madison County, New York, which is east/southeast of Syracuse.
The modern layout of streets is based on the original town plan, which is a testament to the power of a plan. The town became important stagecoach stop, and later a summer resort. Caz has the college, a small amount of industry, and is a unique tourist destination in the Syracuse metro area.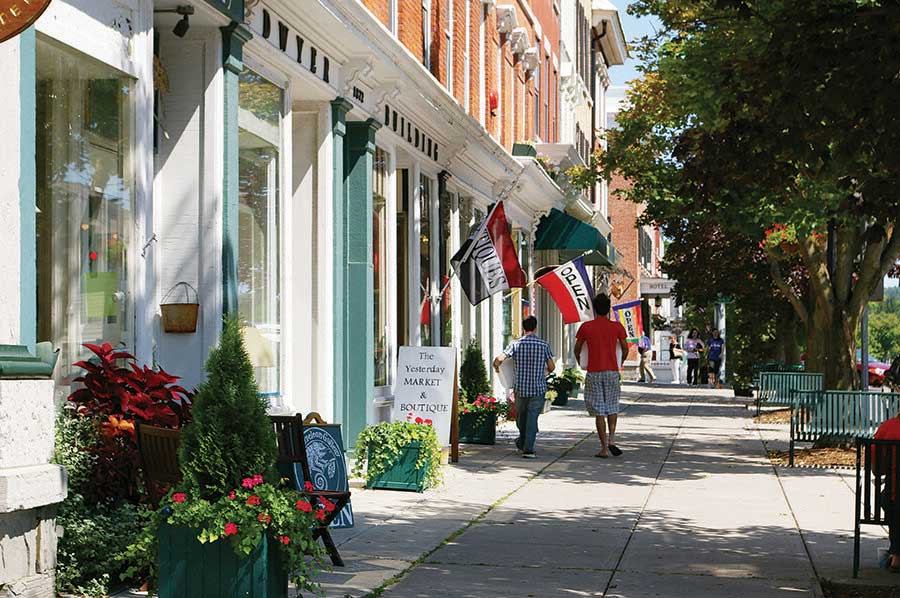 Caz has character, walkability, good restaurants, connection to nature and a waterfront, and access to culture in a larger metro region. Nearly 230 years after its founding, it is still a great place to live. You can get a lot of house there for a reasonably amount of money if you can handle the annual snowfall, which is substantial. In an era of climate change and a time of drought in parts of the US, there is every indication that the town has a promising future. 
There are thousands of small towns like Caz in America. In every case someone had a vision, and that vision has impacted the lives of generations of people. Mostly the planners have been forgotten, but not in this community in Upstate New York.