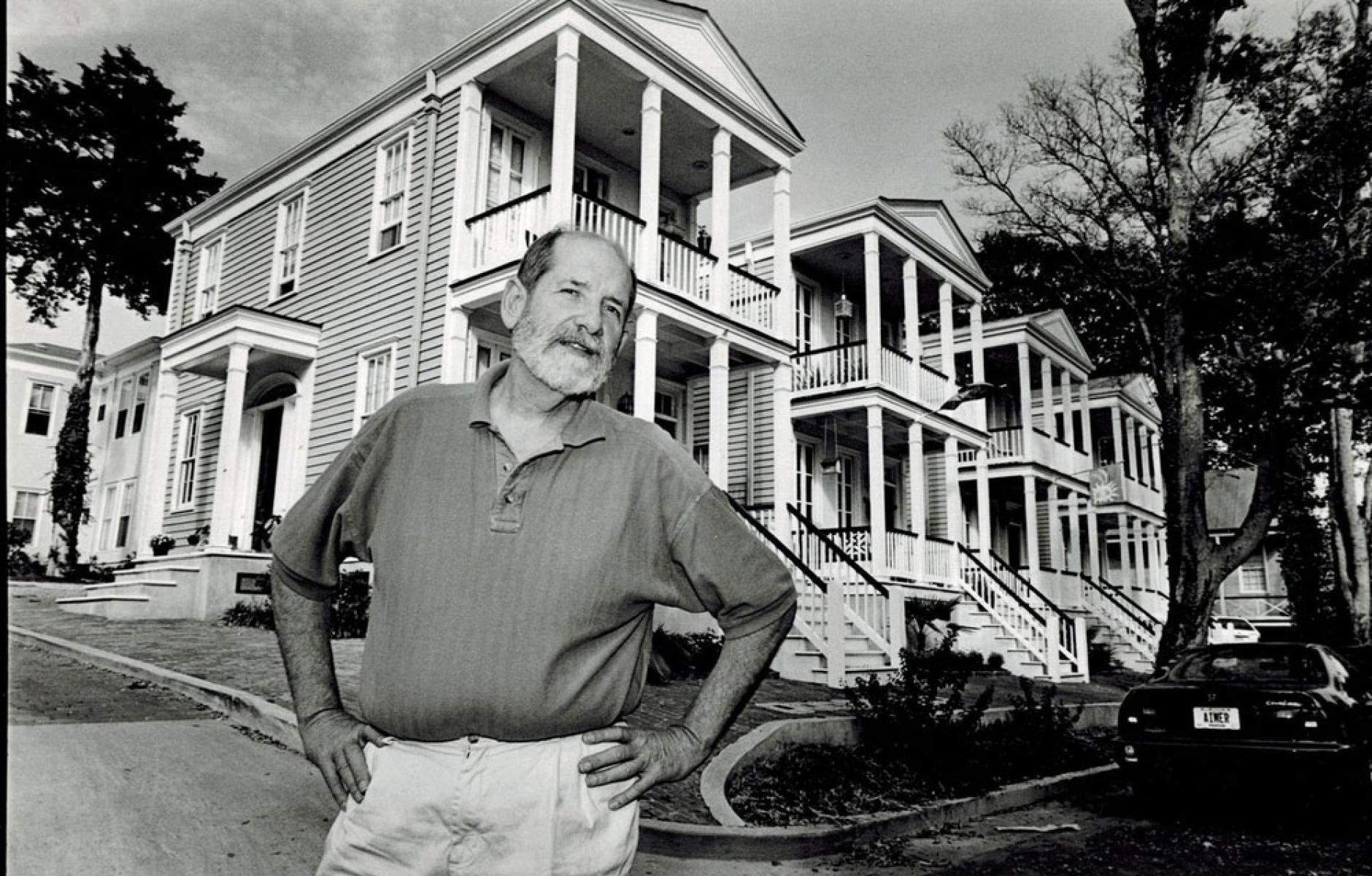 Undated photo of Dan Camp in the Cotton District. Source: Cotton District
New urban pioneer Dan Camp is gone
Developer of the Cotton District succumbs to Covid in late October.
A pioneer of the New Urbanism, Dan Camp, died of the coronavirus in late October. Camp, 79, developer of the Cotton District in Starkville, Mississippi, was a former shop teacher who rehabilitated a dilapidated neighborhood near a closed-down Cotton Mill, between Mississippi State University and the city's downtown. With an interest in architecture and urban design, Camp used local labor, local materials, and handcrafted millwork to revive the area, starting around 1969. Having looked closely at traditional buildings in Vicksburg, Savannah, New Orleans, Alexandria, Natchez, and small Southern towns, he created a collection of brick, wood, and stucco houses of varying types and sizes that looks as if it could be a historic district and that accommodates residents of varying income levels.
Urban designer Victor Dover posted to Facebook on October 25: "Today we lost another dear friend to COVID-19, a great American named Dan Camp. Dan was a new urbanist before New Urbanism was cool, and before it had a name. He designed and built the Cotton District in Starkville the traditional way, incrementally, one building at a time. It stands as proof of so much: small is beautiful; tradition wins; there are ways to design and manage affordable housing without subsidy; mixed-use and mixed-income neighborhoods are natural, when you let them be; parking needn't dominate. Dan was a huge influence on many of us over a span of three decades." 
Camp was elected mayor of Starkville in the 2000s, and he argued during the campaign that a new police headquarters and municipal court facility should be built downtown, not in a southwest corner of the 22,000-population city. Here's a video from 2013, by Mississippi public television, that sums up his achievements. 
The Cotton District is known far and wide. It was written up in many books, and Camp received many awards. The New York Times published an obituary.