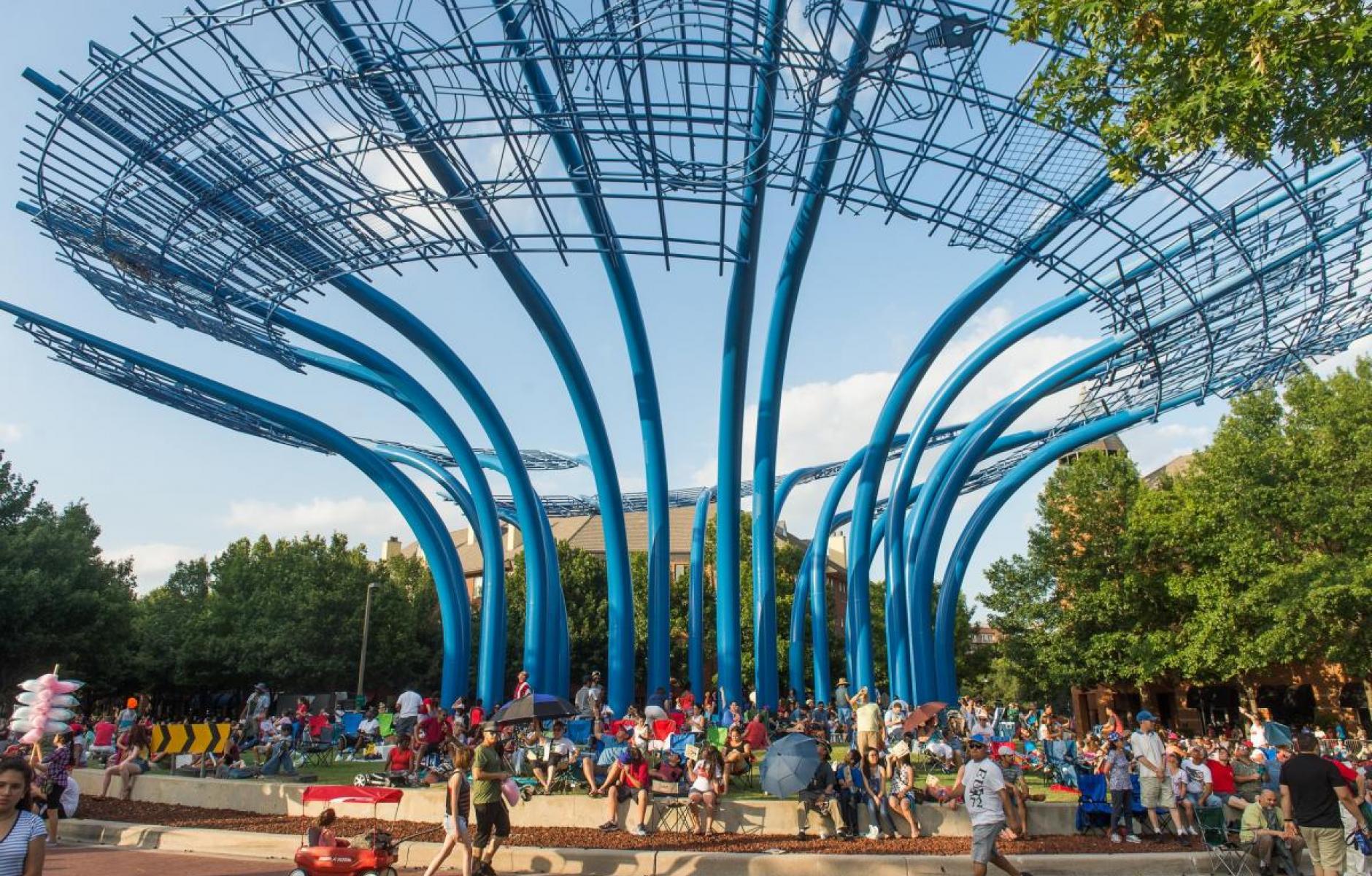 Blueprints, an iconic sculpture in Addison Circle.
Addison Circle expanded with TOD
A $500 million transit-oriented development will connect to the well-known new urban development as DART moves forward with a rail corridor.
An early and influential new urbanist project, Addison Circle in Addison, Texas, is being expanded. The commercial real estate firm Cushman & Wakefield was engaged this week by the Town of Addison to solicit proposals for a $500 million transit-oriented development (TOD) adjacent to Addison Circle. The 18-acre TOD site is located just south of the 80-acre Addison Circle.
Dallas Area Rapid Transit is planning on building a rail station to serve Addison Circle when its 26-mile Cotton Belt corridor is developed—with implementation beginning as early as 2022. When finished, the new development will be part of a broader, 300-acre walkable urban district that already includes Addison Circle. Addison is a suburb just to the north of Dallas.

"This future development will become an extension of Addison Circle and solidify its presence as a major regional destination, based not only on location, but in its design in that it will prioritize the experience of the people living, working, and visiting the community," said Maureen Kelly Cooper of Cushman & Wakefield.
Addison Circle was developed starting in the mid-1990s and soon became a nationally recognized example of how to build a compact, walkable suburb.