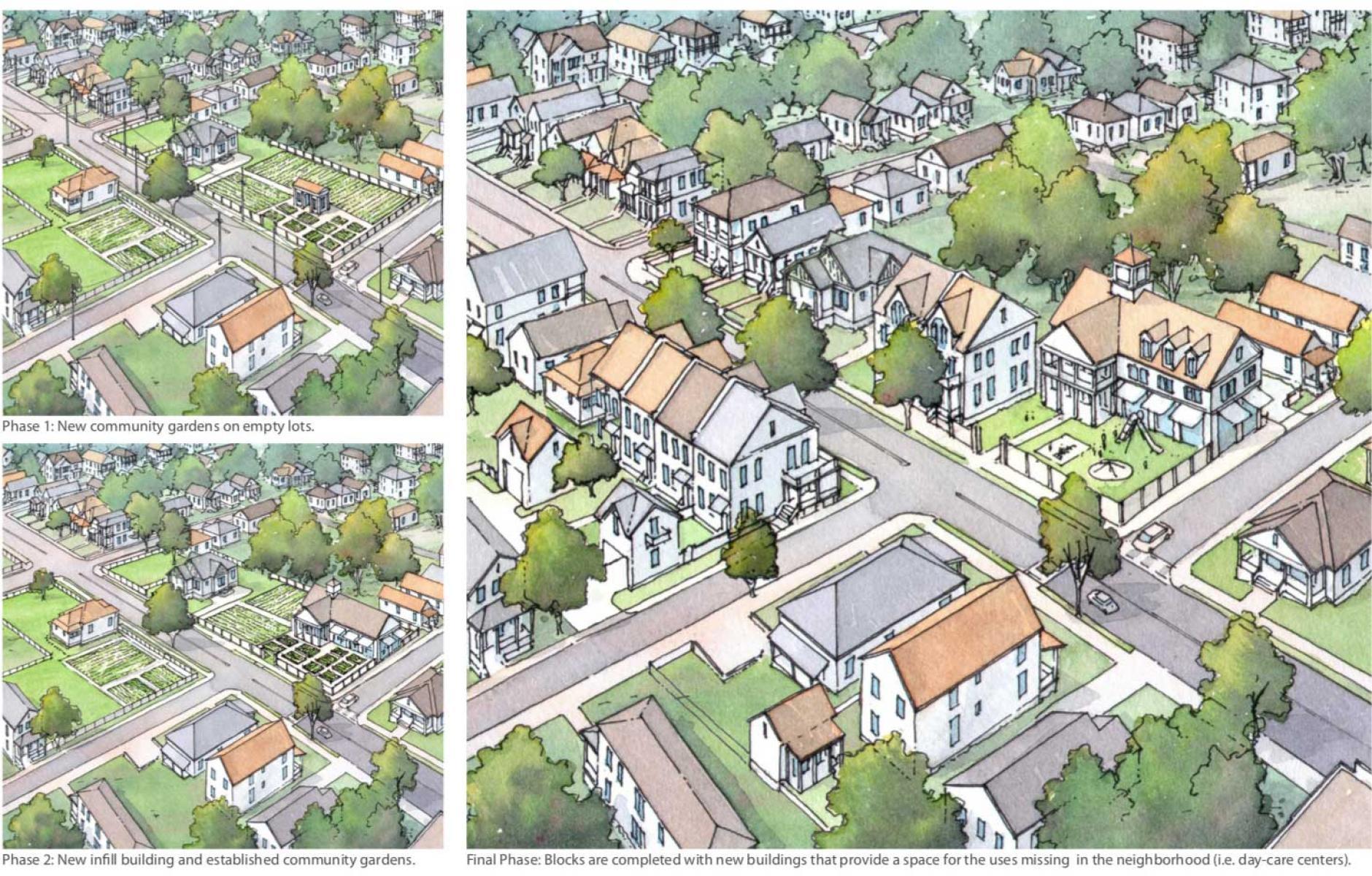 A vision for a transformation of the Pittsburgh neighborhood beginning with community gardens (upper left). Source: Dover, Kohl & Partners
New urban revitalization in an underserved community
The Atlanta neighborhood of Pittsburgh was the subject of foundation investment to develop in an equitable way.
The Annie E. Casey Foundation recently reported on progress in the Pittsburgh neighborhood of Atlanta, where the foundation funded a new urbanist Preservation of Pittsburgh plan in 2012.
The name of the neighborhood has roots in its smoky, industrial character during the first half of the 20thCentury, when it reminded people of the Pennsylvania city. It was built as a mostly black neighborhood where people worked in the rail yards—long since closed.
The name of the plan refers to preservation of the community character as vacant properties are redeveloped. Vacancies in 2012 were high—and so the plan envisions considerable infill. These vacancies are reduced in 2020, although the neighborhood has a long way to go to become a fully occupied area.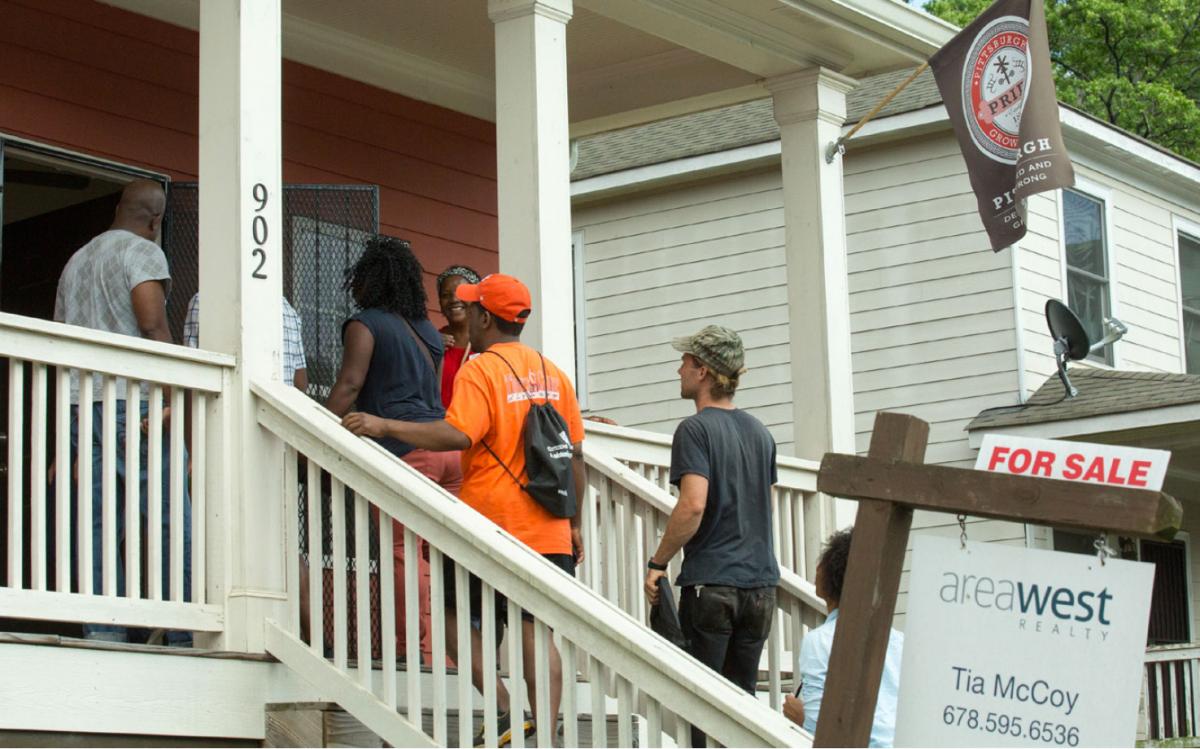 As part of the plan implementation, the foundation subsidized the construction of 43 homes meeting affordable housing standards, mostly occupied by African Americans. The houses have been designed, as per the plan by Dover, Kohl & Partners, using vernacular architecture to rebuild the neighborhood character that has been lost due to vacancies. 
Like much of the rest of Atlanta, Pittsburgh has seen a good deal of private real estate activity since 2020. The southern part of the neighborhood is bounded by the Beltline, a 22-mile-long park with a trail that is under construction. Funding was secured for the section bordering Pittsburgh in mid-2019. The Beltline has spurred construction all around Atlanta.
"Pittsburgh is in the midst of a significant and promising transition," reports the foundation. "Over the last several years, the vacancy rate has continued to decline as more people decide to plant their roots in the neighborhood and help return it to the vibrant community it once was."
However, the foundation warns: "Without coordinated and sustained action to create and preserve affordable housing, however, these projects also have the potential to displace lower-income individuals and families who would not otherwise be able to afford rising rents, property taxes and home costs."