Houses include a variety of businesses in the author's neighborhood in Ann Arbor. Source: Kit Krankel McCullough
Creating livable Workshop Neighborhoods
As more residents work from home—even after Covid-19—they can choose where they live. Many will pick walkable neighborhoods where many people work out of their own homes.
If you could live anywhere, where would you live?
A sizeable number of Americans are now able to ask themselves a form of that question. Even after the pandemic, according to a recent survey by the Harvard Business School, one in six workers will be working from home or a co-working space at least two days a week.1 As employers announce they will allow employees to work from home permanently, proximity to work is no longer a primary consideration. Freed from that constraint, where will people choose to live?
I predict they will choose to live in neighborhoods like mine. They already were—before the pandemic demand for housing in my walkable, mixed-use neighborhood was sky-high. Post Covid, this demand will only accelerate. People with the ability to relocate will seek out neighborhoods for their livability, walkability and community. As developers and planners try to anticipate post-pandemic shifts in demand, we have increased opportunities to create more livable neighborhoods and cities.
Workshop Neighborhoods
Bill Fulton at Rice's Kinder Institute for Urban Research predicts we will see what he calls Suburban Workshops.2 In response to an increase in telecommuting, neighborhoods will evolve into places of work, in addition to places to live. My neighborhood here in Ann Arbor is already a Workshop Neighborhood. Even before the pandemic, my husband and I primarily worked from home, as did a number of my neighbors. We are a neighborhood of academics, consultants, programmers, event planners, therapists, photographers, graphic designers and more. A few doors down, an architect runs his five-person firm out of a converted garage. 
As Fulton points out, this trend toward Workshop Neighborhoods has been with us for some time, as more people find ways to work for small businesses near their house, rather than large companies in big job centers. But now even those who work for large employers are likely to be going into the office less. This makes for better urbanism than the typical residential bedroom community. Workshop Neighborhoods contain a more diverse set of activities. With so many people at home, all kinds of activities take place in the neighborhood, supporting more services and in turn creating more jobs in the neighborhood. 
There are a number of characteristics that make for a good Workshop Neighborhood, and good urbanism. Here are some of the key elements we must plan for to meet the demand for more Workshop Neighborhoods like mine.
Walkability
Fulton described Workshop Neighborhoods as "suburban" workshops because they would occur outside the urban core. But not too far outside—most people will need to go into the office on occasion, so they will still need to be in driving distance of their downtown office. Workshops will develop in fairly close-in neighborhoods that offer a walkable density. While these neighborhoods may not be in the urban core, residents will still value walkability and good urbanism. If you are home all day, you care about the quality of the environment around you. You will want to be able to walk to lunch, run errands, meet people in the community—the very same amenities employees demanded of their downtown work environments.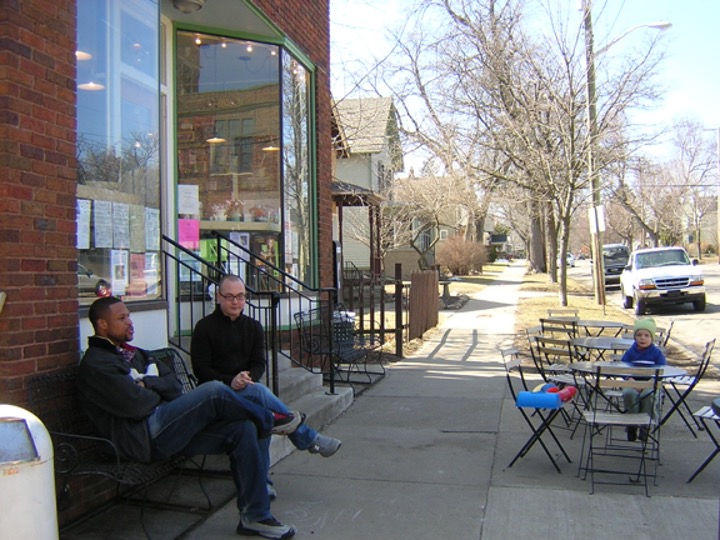 During the shutdown, we saw a decline in automobile traffic and an increase in pedestrians and cyclists. Many neighborhoods have become more walkable and bikeable due to tactical street redesigns. Cities have repurposed their streets with bike lanes, converted streets to shared spaces and slow streets, or closed streets to cars altogether. Many cities plan to make these changes permanent.
Twenty-minute neighborhoods
Compared to a bedroom community that empties out by day, having so many people at home shapes the character of the neighborhood. There is activity all day—neighbors walking dogs, packages being delivered, clients coming and going. Much of the activity in our neighborhood is centered around our neighborhood coffee shop, where we go to get out of the house, take a break, meet a client, and yes, get coffee. A local coffee shop/cafe is a must have—it is the antidote to the isolation of working at home.
We need other services as well. We are running our errands from home, not "picking stuff up on the way home from work" like a commuter. This means we want our daily needs close by. From my neighborhood we are able to walk to a number of small grocers as well as the farmers' market. (I have a little wheeled trolley cart just for these trips!) We can walk to the post office and the library, and children can walk to school and playgrounds. Going out after work means walking downtown to numerous bars, restaurants and entertainment venues. All of this makes for a very high Walkscore.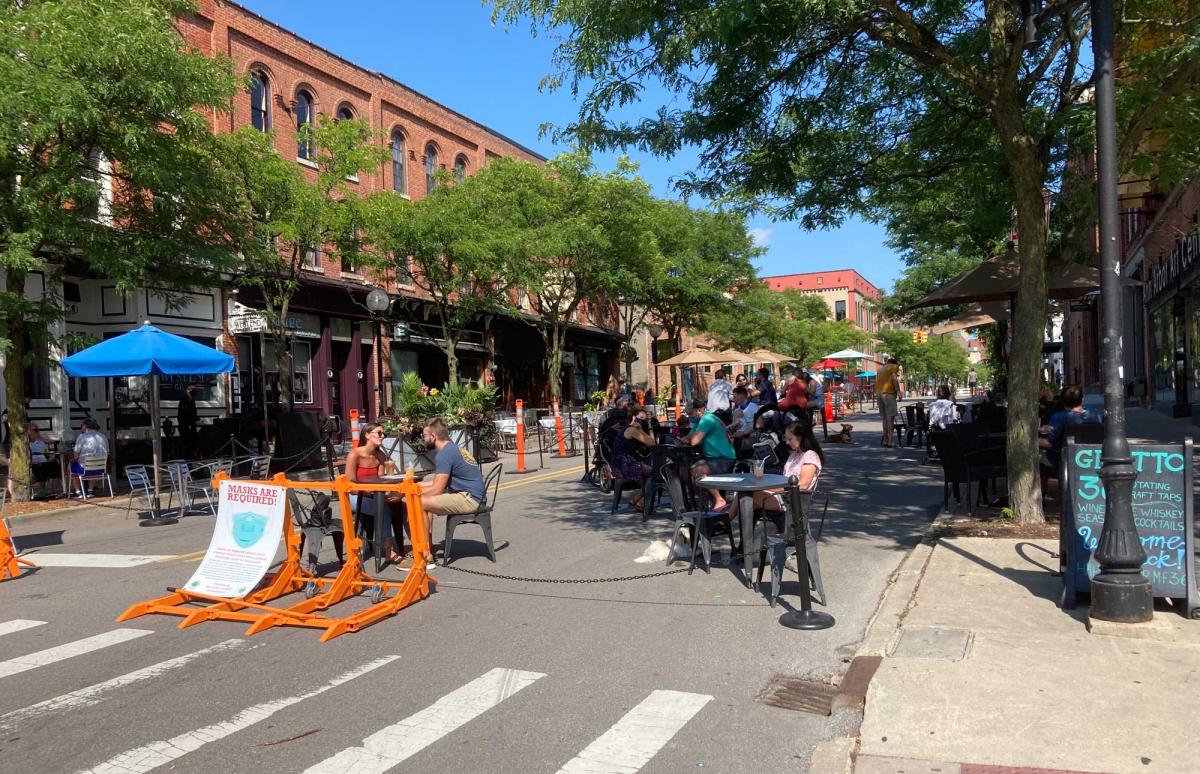 The City of Portland has described neighborhoods like mine as "twenty-minute" neighborhoods—places where most of your daily needs can be met in a twenty-minute walk or bike ride. Lately the concept has been popularized in Paris as the "15-minute city" by Mayor Anne Hidalgo, an idea that has been included by the C40 Mayors as part of their "Green and Just" recovery plan.
My 19th Century neighborhood developed this way because in those pre-automobile days everyone had to have their daily needs in walking distance. But today such neighborhoods do not occur naturally. Most cities require changes in zoning to allow this mix of uses. Portland, Minneapolis, and other cities have revised their zoning and land use plans to ensure commercial areas are located near residential neighborhoods. In Austin, a new "Vertical Mixed-Use" zone along commercial corridors requires residential development to include commercial uses on the ground floors. Zoning also needs to allow corner stores and the all-important coffee shop to be embedded in neighborhoods. Development policies can encourage very small retail spaces affordable to the small, local business owner, either as part of a larger mixed-use development, or as an "Accessory Commercial Unit" on an otherwise residential lot.3
Local retail
Almost all of the retail in my twenty-minute walkshed consists of local, independently owned businesses. Small local businesses are able to operate at the physical scale of a walkable urban setting. But the economic shutdown due to the pandemic exposed the precarity of local retail and other businesses, as well as its importance. Neighbors rushed to buy gift cards from businesses they didn't want to see disappear. A Go Fund Me campaign saved our local bookstore when we realized we were in danger of losing a precious element of our community. 
Meanwhile local grocers stepped in to provide critical "essential services," pivoting quickly to curbside pickup and delivery. Our local farmers were able to provide dairy, meat, and produce when national supply chains were disrupted. Restaurants began selling pantry staples in addition to takeout. A local distillery began cranking out hand sanitizer. This is all to say that in our post-pandemic world, a renewed focus on local businesses is critical. Local businesses are not only nimble, they are part of the community. Local owners have an understanding of what is needed and can react quickly.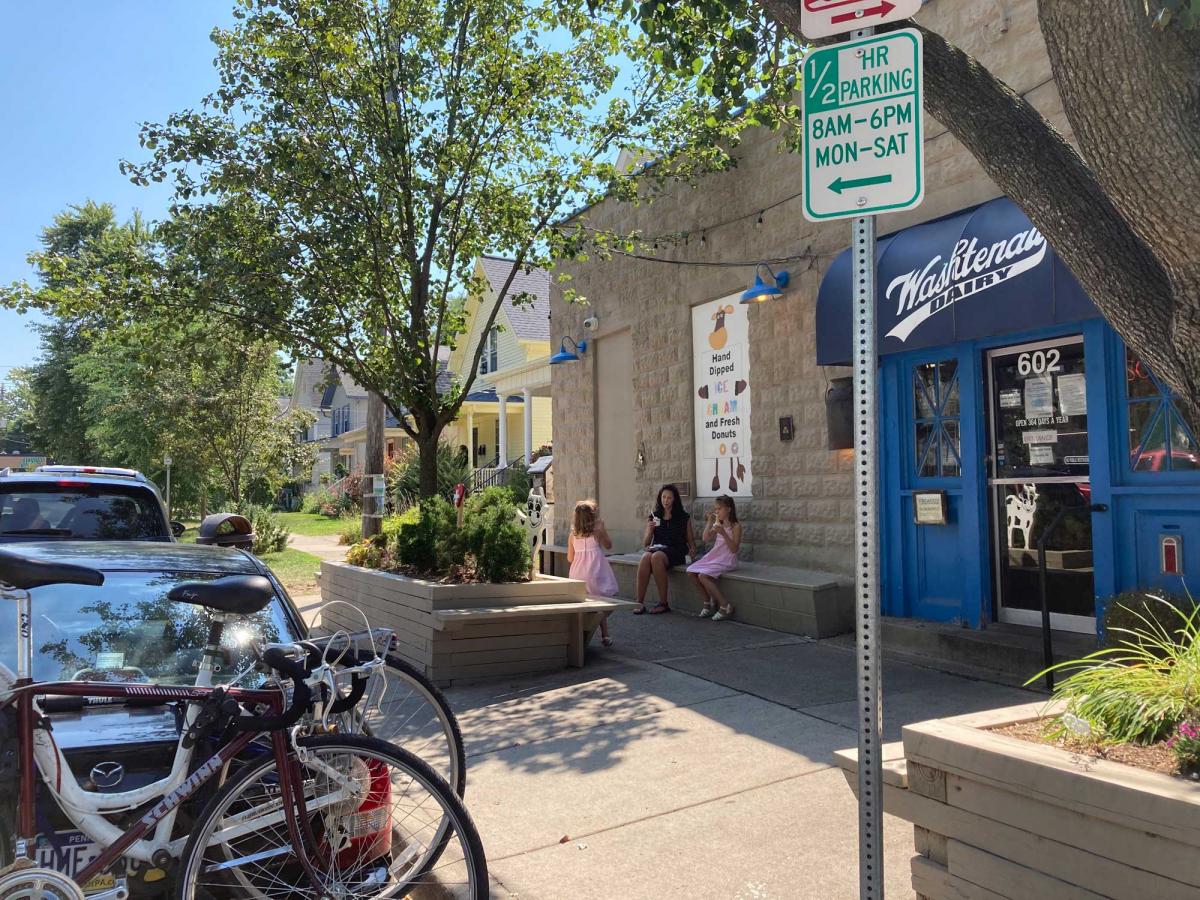 It is not enough to simply provide the zoning for mixed uses and commercial services. Cities need to be proactive in supporting local retail and other businesses. Detroit has been actively growing a local business ecosystem for years, through streamlined approvals and fee reductions, grants, loans and technical assistance, and crowd-sourced financing. District Business Liaisons mentor neighborhood business owners and help them navigate city resources. One program in particular, the Green Grocer Project, provides financial, design, and technical assistance to improve existing groceries and attract new grocers, including co-ops, specialty stores, and corner stores. While Detroit has been severely challenged by Covid-19, independent grocers, urban farmers and other local businesses have been able to meet the needs of residents.4
Other cities are focusing on local retail as part of their post-pandemic recovery. London is planning to diversify food retail options by strengthening street markets, to avoid a return to heavy dependence on centralized supermarkets. Montreal mayor Valérie Plante points out that her city's planned cycling and pedestrian infrastructure will provide access to local business, saying "We want to encourage people to buy local, and forget Amazon."5
Flexible public space
The value of public space really came to the fore during the pandemic shutdown. In many neighborhoods, street space and parking lots were reallocated for play, outdoor dining, and more. As restaurants and other business reopen, they have taken over space previously dedicated to cars, with sidewalk cafes in the street, or popup markets in parking lots. New York City, for example, allows food stalls and farmers markets to use school parking lots on weekends. As our lives become more centered within neighborhoods, we need local spaces to gather and recreate. By promoting a variety of uses for buildings, public spaces and infrastructure at different times of the day or week, neighborhoods can derive maximum value from their built environment, for the benefit of local residents.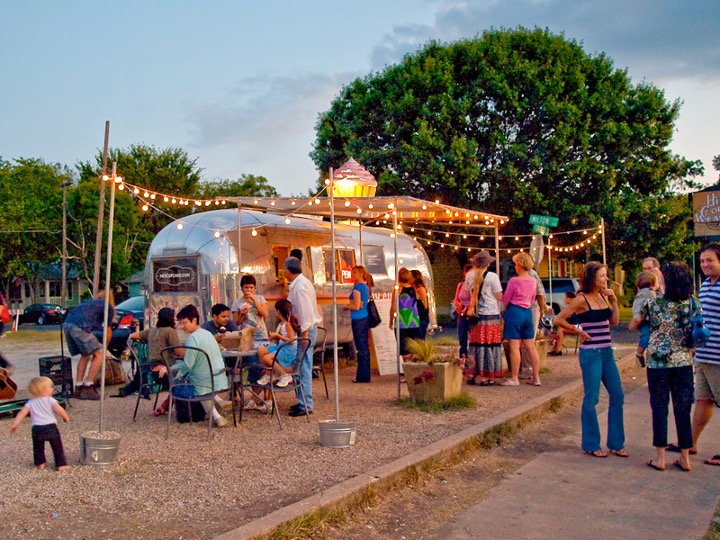 The forces creating Workshop Neighborhoods existed before the pandemic, but as more people are able to work from home these trends will accelerate. In the next article of this two-part series, I will discuss the housing aspects of Workshop Neighborhoods.
1 Derek Thompson, "The Workforce Is About to Change Dramatically," The Atlantic, August 6, 2020. https://www.theatlantic.com/ideas/archive/2020/08/just-small-shift-remote-work-could-change-everything/614980/
2 William Fulton, "If you're lucky enough to work from home, where will home be after the pandemic?" Urban Edge, Rice University Kinder Institute for Urban Research, May 27, 2020. https://kinder.rice.edu/urbanedge/2020/05/27/transportation-Houston-remote-work-commute-traffic-suburbs-coronavirus
3 Adele Peters, "With downtowns staying abandoned, put tiny businesses back into residential neighborhoods." Fast Company, July 23, 2020. https://www.fastcompany.com/90530672/with-downtowns-staying-abandoned-put-tiny-businesses-back-into-residential-neighborhoods
4 Brenna Houck, "How Detroit's Urban Farming Community is Coping with Coronavirus Restaurant Closures," Eater Detroit, March 31, 2020. https://detroit.eater.com/2020/3/31/21199525/detroit-urban-farms-restaurant-closures-coronavirus-covid-19
5 Patrick Sisson, "How the 15-Minute City Could Help Post-Pandemic Recovery." Bloomberg CityLab, July 15, 2020. https://www.bloomberg.com/news/articles/2020-07-15/mayors-tout-the-15-minute-city-as-covid-recovery