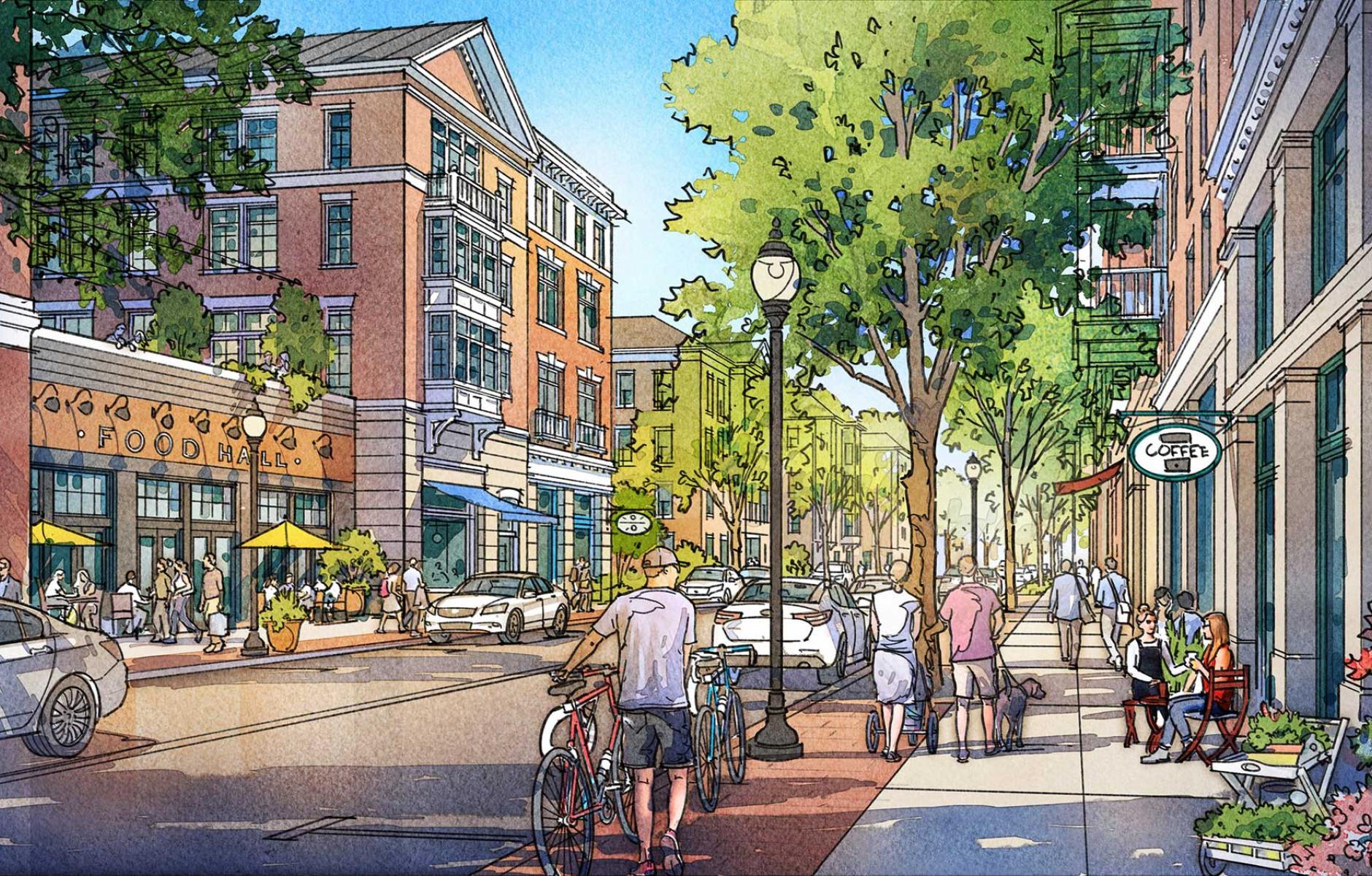 Creativity + innovation as a pandemic response
Across human history, crisis has always presented opportunities for innovation and will always be fertile ground for those fearless enough to look past the obvious obstacles at hand.
We are experiencing a truly unique time in human history that we perhaps haven't seen since the end of World War II. A global phenomenon that nearly the entire planet is dealing with simultaneously. Like the shared experience of war or other forms of crisis that brings out the best in people, we put aside our otherwise petty disagreements and those who survive, work together for the common good. We regain a sense of community that we usually only experience during certain holidays, snow days, natural disasters and bad movies. While it's been overused as a marketing trope of late, there really is a broader sense that we are, in fact, all in this together. 
In our business, we deal with the human experience. At the moment, we have been forced to make cultural and physical adjustments for sheer survival, ones that have driven us into isolation and made us wary of human contact. So, as we are contemplating a move towards recovery, we must ask ourselves, how do we regain a sense of human interaction without sacrificing health and safety? How do we engage as a society if we are not able to operate as a community? How do we communicate with consumers that are frightened to leave their homes?

Across human history, crisis has always presented opportunities for innovation and will always be fertile ground for those fearless enough to look past the obvious obstacles at hand. We are now in flux, as they say. A period of dramatic shifts that are taking place within both social consciousness and human behavior. We don't yet know what will become the new norm, and what will fade away—a momentary anomaly from a chaotic time. While in the midst of this, we look for patterns; trends that help us to determine what has the legs of a foundation for the future and what is merely transitory. 
Technology has an important role to fill moving forward, but we view our needs through the framework of human experience as opposed to mere functionality, cost or effectiveness. Our goal should be to create environments that inspire us to move freely, while keeping us safe and secure. Integration is the key to this. We need fewer barriers and more portals. As planners and designers of public spaces within our cities and their communities, we feel there is great opportunity to not only learn from the pandemic, but to create innovative solutions for both existing and future placemaking environments.
"I have learned how flexible the human spirit can be," says Evan Goldman, Executive Vice President of Acquisition and Development at EYA, LLC . "We will see the explosion of daytime populations in our neighborhoods as a result of working from home. Places of gathering and social activities will come back with abandon. Retail and hospitality are the most creative uses in our industry—they will figure out a way to come back."
The digital and the analog
As we navigate this new reality, there is going to be a constant battle to balance our digital and analog worlds. To look to technology to help us, but also to never abandon human interaction and sensory stimulus. There will be real, practical changes that will help us bridge this divide. Contactless delivery of online orders and touchless transactions; Remote offices and distance learning; Telehealth care and virtual entertainment; Upgraded technical infrastructure combined with more accessible green spaces. We will see greater digital readiness in many aspects of society that will enable us to more quickly avoid future public health crises, and more in-depth virtualization of everything from entertainment to fitness to medicine.
The thirst for experiences that we are collectively feeling may be quenched slowly at first, as the drip, drip, drip of regaining confidence, slowly draws us out of our homes. Human beings are social creatures and are hardwired to seek solace in human interaction and community. We crave human contact and revel in shared experiences. Human nature isn't going to change that easily, but the theater in which we share those experiences might. 
"Our society is an active and curious society that wants to congregate and socialize," says Patrick Cox, Managing Director & Chief Development Officer for ValueRock Realty Partners. "Our public spaces need to be reflective of that and COVID should not compromise these basic necessities. The Spanish Flu was followed by the roaring 20s after all."
As planners and creatives tasked with designing the public realm it is our duty to begin brainstorming on two separate levels. First, how do we retrofit places that already exist within our communities today into safer spaces for the future? Second, how do we plan for the future as it relates to new neighborhoods and public spaces? The first is obviously more challenging. We simply cannot push buildings further apart on our streets to allow for expanded social distancing in the public realm. We can however undertake measures to better utilize existing parking on our streets to widen our sidewalks where appropriate. Some cities already employ activation tactics to make streets pedestrian-only certain times of the year. Other solutions like PARK(ing) Day, when citizens, artists and activists collaborate to transform parking spaces into people places utilizing parking in creative ways, may become more of the norm. The awareness of six-foot distancing may be here to stay for quite some time. Coupled with the reality of more carry-out queues and curbside pickup occurring with our restaurants and retailers, this will equate to more space needed on our sidewalks to remain safe. How do we effectively retrofit public space for these accommodations?
The design of new neighborhoods and town centers will be easier than the need to retrofit. It is less challenging to begin with the premise that more public space is a good thing. We may begin planning for the need to provide wider right-of-ways, or distance from building to building across a neighborhood street. A new calculus needs to be employed to solve for distancing and increased public safety. Discussions about this topic are already occurring from one home office to the next. The percentage of public space should and must increase in urban and semi-urban areas.
"Work-from-home" will not actually work for everyone, and will never be doable for whole sections of the economy such as service industries, hospitality and many lower-wage professions, but there is no question it is here to stay. Many companies will scale back their space needs, or more likely, redefine how valuable space is utilized. Rather than large swaths of workstations, we will likely see more hoteling of space, where individualized offices are replaced by common areas designed to let an employee come in at pre-scheduled times, plug in to work for a period of time and then leave. There will be fewer of these, since not everyone will be scheduled to come in at once, and larger, more spacious common areas will be needed to congregate, strategize and socialize.
As workspaces become smaller and more utilitarian, common areas reserved for socialization and recreation will become even more important. As we move away from social isolation and back towards some sense of normalcy, comfort levels will be tied to trust in the people we choose to associate with and the environments in which we find ourselves. We will begin with those living with us before reaching out to extended family and close friends, and finally to work associates. The last hurdle will be crowds of strangers such as we might encounter at a sporting or entertainment event. 
Social distancing and public safety have changed our attitudes toward others—in a good way. Complete strangers are smiling at one another, if only with our eyes, and offering small gestures of kindness, as they share public space. There is seemingly a new era of cooperation and improved sense of community that is a result of the new "shared experience" of all of us being in this together. We are problem solving as a community. 
Navigating trust
As we navigate these various levels of trust, we may begin to think of groups in smaller numbers but contained in larger spaces. We will get together with a small group for a private dinner party, before we feel comfortable heading out to a crowded restaurant where we find ourselves packed together with strangers. We might work independently and in isolation, using video conferencing and other digital forms of communication to stay in contact with associates and then break up the isolation with small team collaborations and social gatherings.
"We need to remove anxiety," says Peter Cole, Chief Development/Asset Management Officer for Madison Marquette. "People are nervous. 'Should I go back? What happens when I get there?' As they approach and enter any gathering place—if it's clear that it has been thought through, that management is taking care, and consumers are behaving in responsible ways, people will become more comfortable. Having clear and demonstrable operating plans that allow people to come back within set guidelines, and to have it be evident from the moment they approach your property, this will create trust."
Building trust will be critical to our evolution beyond the pandemic. It can and will happen. For the first time in modern history, the entire world has a common enemy. We are literally all experiencing the same anxieties, but the reality of this enemy being deadly and this fight being long-lasting has brought the global community together with a common goal—eradicate this virus and do everything we can to stay healthy until there is a vaccine.
"The active engagement and the thirst for being social animals isn't going to be doused by this," says Cole. "People need to be given the tools to relax and really enjoy it."
The dialogue we have will not just be between designers and developers, between planners and contractors, but between brands and customers. If your communication efforts don't reflect the public's understanding of the current environment, you will most certainly be deemed untrustworthy for it will be obvious that you are either indifferent, uncaring or ignorant to their hopes and fears. We must build trust and confidence in public spaces by offering reasonable solutions that converge at the nexus of heart and mind. We must engage people's emotions while also providing logical solutions. 
There is no opportunity without optimism. There is no innovation without perseverance. If you're expecting the worst, you won't be disappointed by anything, but you won't be surprised by anything either.