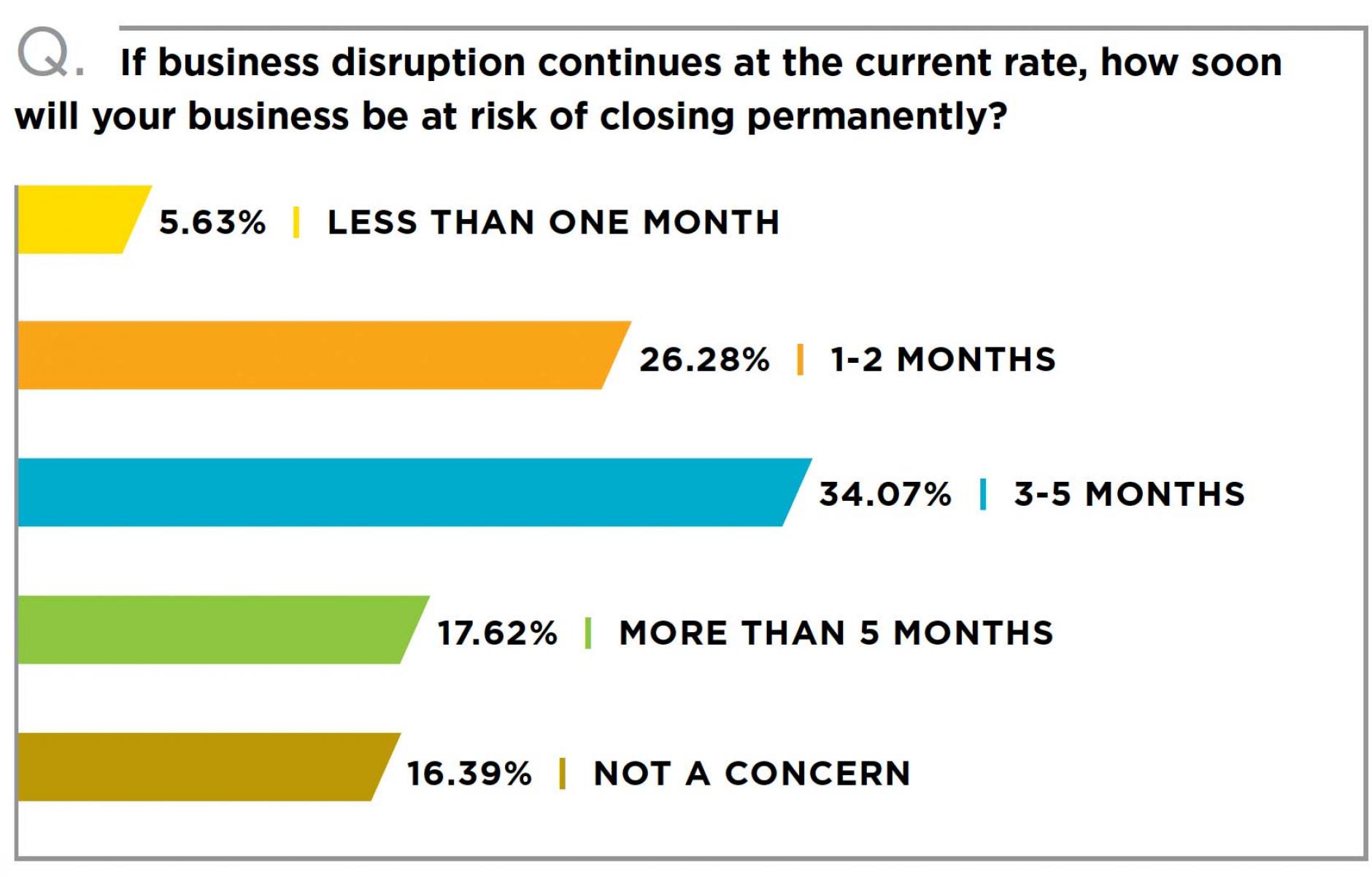 Source: Main Street America
Millions of small businesses at risk from COVID-19 crisis
A shocking number of American small businesses, employing tens of millions of people, are at imminent risk of permanent closure if the crisis continues much longer, according to a survey of Main Street America.
Nearly 7.5 million American small businesses are at risk of closing permanently if the coronavirus crisis lasts for five months, and 3.5 million are at risk of closure in 1-2 months, according to a nationwide survey of Main Street America (MSA).
More than 5,850 small business owners responded to the survey, which was conducted from march 25 to April 6. MSA surveyed their network of 1,600 commercial districts nationwide, comprising 300,000 small businesses. More than 5,850 small business owners responded from 48 states, of which 91 percent of respondents reported owning businesses with fewer than 20 employees. "Thus, findings from this survey highlight the profound impact of the current crisis on the smallest, locally-owned businesses that are the backbone of American communities" says MSA.
The COVID-19 crisis has had a devastating impact on the revenue of small businesses—59 percent of business owners said that revenues had declined by more than 75 percent—according to the survey. Approximately 35.7 million Americans employed by small businesses appear to be at risk of unemployment, MSA says.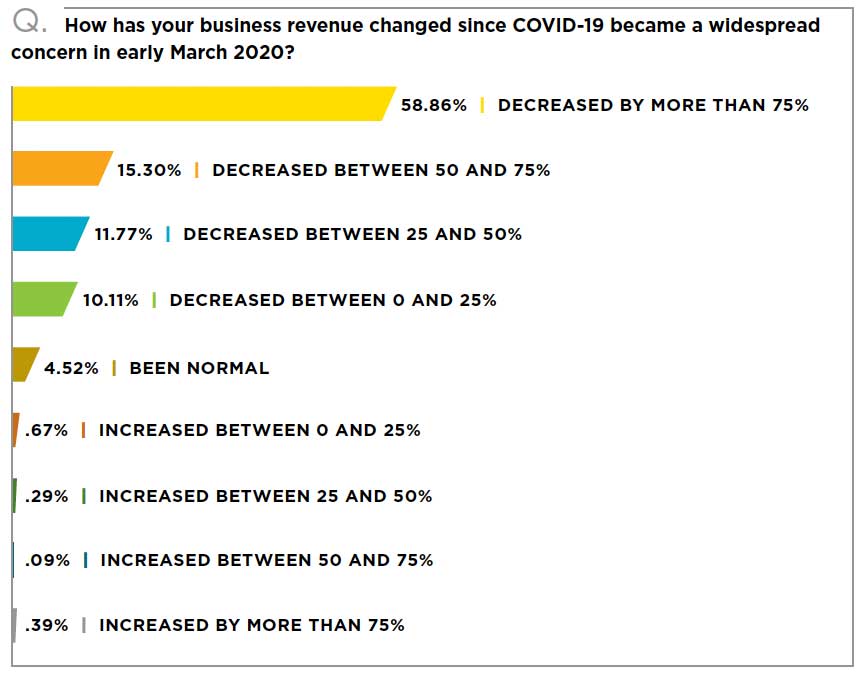 To stay afloat, business owners primarily need financial assistance and penalty-free extensions on expenses, the survey reports. New stimulus funding should address the expense side of small business operation, for example measures to support rent or mortgage relief, MSA says. "The Federal government should prioritize giving CARES Act and future stimulus funding to small businesses with less than 20 employees. These are the businesses that make up the bulk of jobs and are at the heart of communities across America," MSA says. More than half of the businesses are concerned about paying this month's mortgage or rent.
Respondents include a wide range of businesses—23 percent were non-food-related retail stores and 18 percent were restaurants, bars, or cafes. About 12 percent were professional services (e.g. banking, legal, design, real estate). Nearly 8 percent are personal care (barbershops, beauty and nail salons, etc.). Categories include hotels and inns, health care practitioners, nonprofits, small grocery stores and other (26 percent). About half of the businesses are owned by women, and six percent are minority owned. The majority of these businesses—63 percent—do not sell online. Seventy-eight percent have suspended their storefront operations.