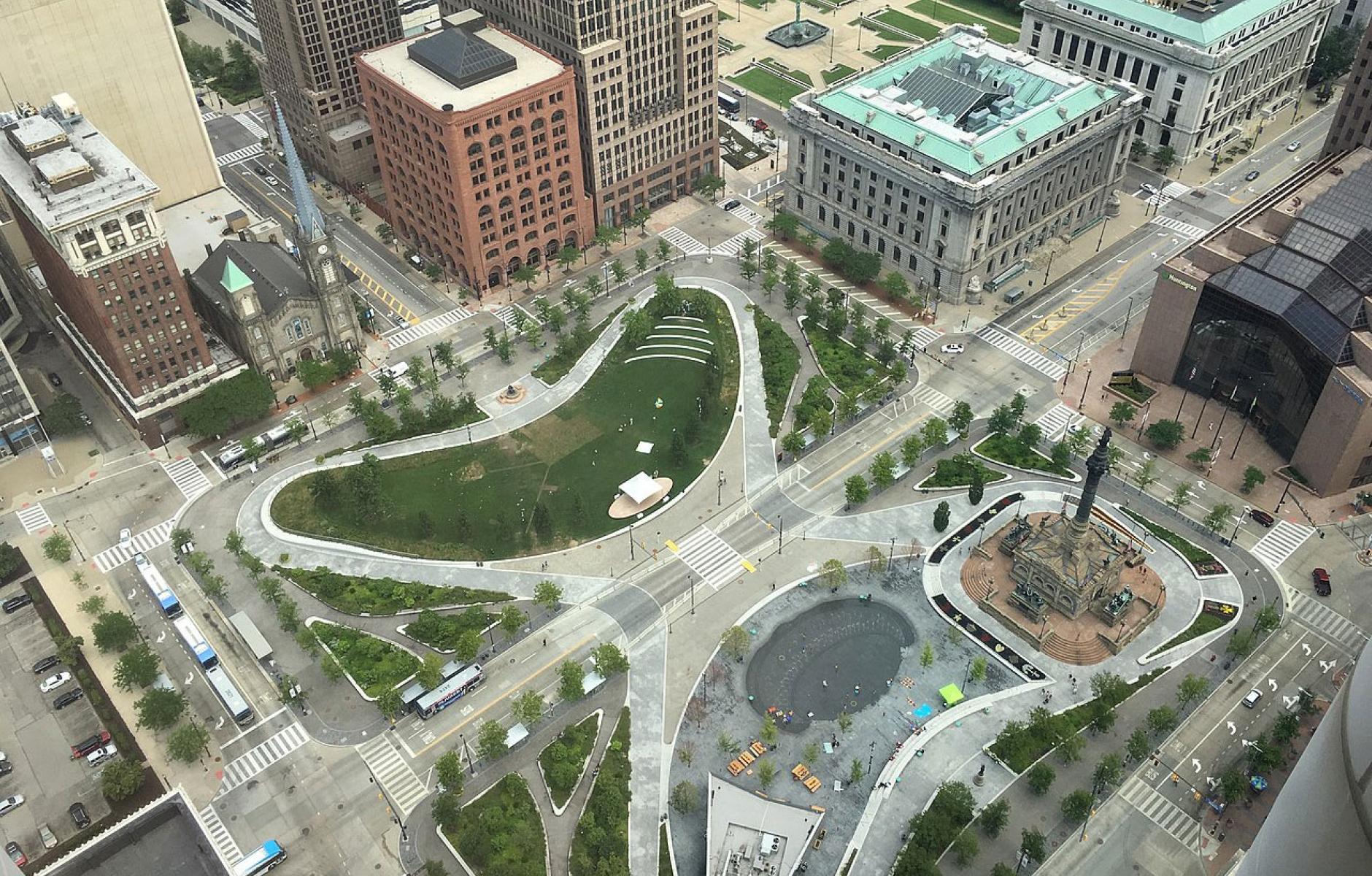 Public Square in Cleveland. Wikimedia Commons.
Investment in historic square pays off
The pedestrian-friendly redesign of Cleveland's Public Square spurred $1.2 billion in investment, according to a study. The 10-acre site at the heart of downtown used to be divided into four smaller squares with wide streets of through-traffic. The $50 million redesign closed Ontario Street, to create two large public spaces, with traffic calming and a complete public space renovation.
The residential population in the immediate vicinity has risen to 2,300 from 500—a 360 percent increase; $559.3 million has been invested in office space; retail occupancy has increased 20 percent. Public Square demonstrates how a catalytic investment in public space can benefit languishing industrial cities. CNU recently cosponsored a workshop in Buffalo that is proposing the restoration of a historic square. 
In Cleveland, "Traffic data shows no impact in routing around the square mainly due to the removal of signals and use of stop signs," says Tom McNair, executive director Ohio City Inc.