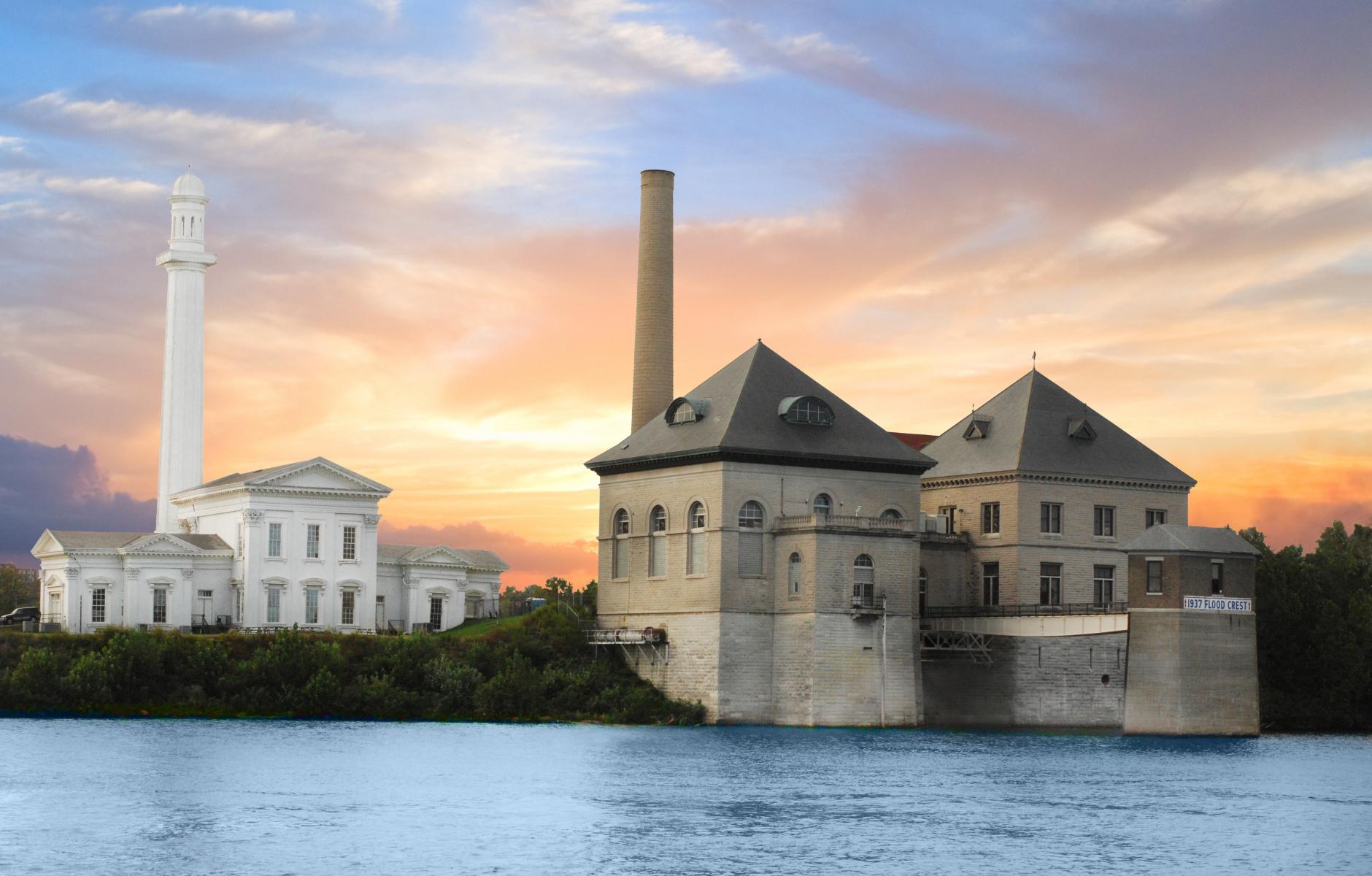 Louisville Water Company's 1860 pumping station and contemporary station, both now part of Louisville Water Tower Park and Museum. Source: Louisville Water Company
At #CNU27, do drink the water
More than just a utility, Louisville Water Company Is a Civic Treasure.
Attendees at CNU 27.Louisville will notice a first this year: courtesy stations providing some of the nation's purest, best-tasting water. Thanks to Louisville Water Company, CNU 27 attendees can hydrate throughout the day with water so good that the utility company has trademarked it as pure tap®.
Louisville's water is sourced from the Ohio River and delivered daily to a million people across 1,000 square miles, at a rate of 121 million gallons a day. There's something naturally special about the Ohio River's water, with high calcium content that helps lend local bourbon its special character. Louisville has improved on its water's natural qualities through state-of-the-art water treatment since 1860, when it became one of the first cities in America to battle rising cholera epidemics by establishing a safe public source for drinking water.
Louisville Water Company has since become a beloved civic trust, engaging with Louisvillians through K-12 education and special events from block parties to fun runs, as well as welcoming visitors to its National Historic Landmark Louisville WaterTower Park and Museum, one of the nation's oldest standing water towers, and the oldest ornamental water tower in the world.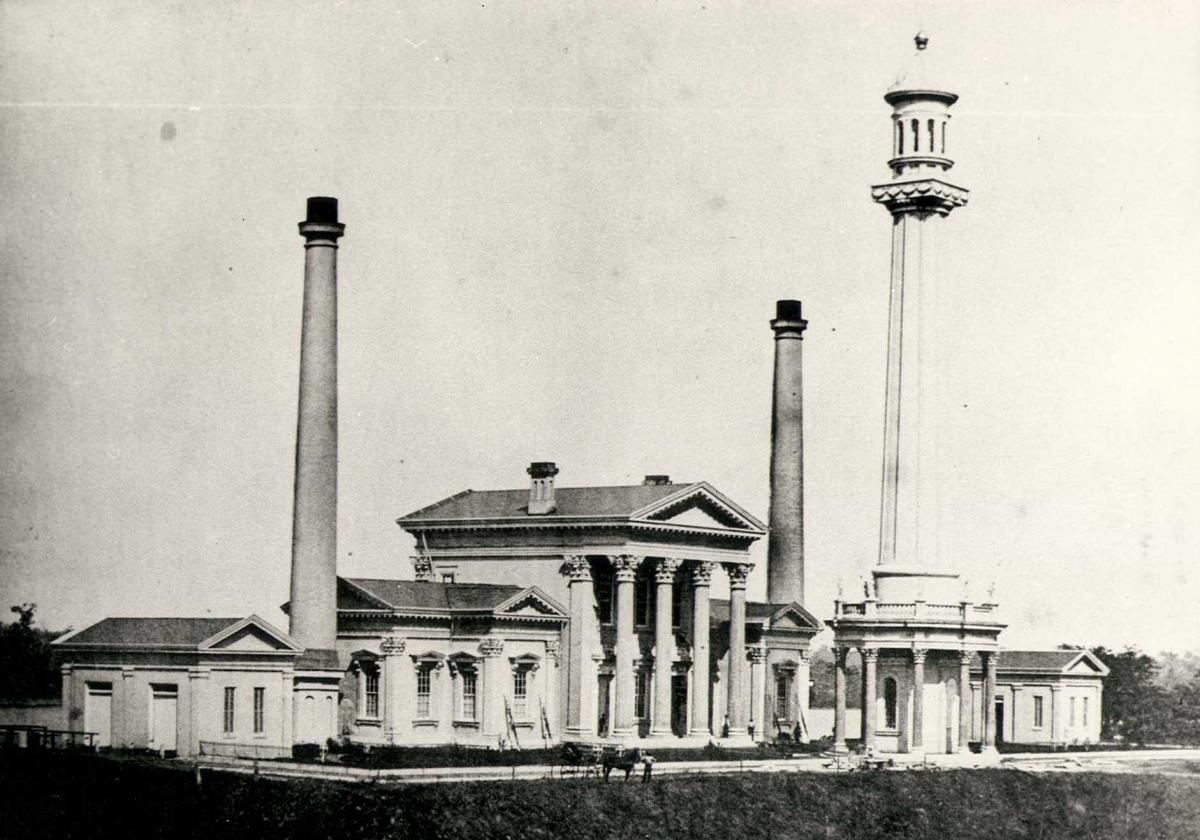 Just about an hour by transit from the Seelbach Hotel (10 minutes by car), WaterTower Park is a monument to civic foresight, as well as a mark of controversy. Because of community resistance to this then-impressive public works project, the city's leaders chose to invest in high aesthetics and prominence for the tower, making it attractive and visible from long distances away. Architects Theodore Scowden and Charles Hermany drew inspiration from the Neoclassical architecture of France's Claude Nicolas Ledoux, who believed in blending beauty into functional designs. The result was a graceful Doric column standing more than 180 feet and adorned with 10 statues, as well as a portico and reservoir landing surrounded by rolling green lawns.
When the water tower began operation on October 16, 1860, it pumped 12 million gallons through 26 miles of pipe within its first twenty-four hours, heralding a new era of safe, reliable, abundantly available public drinking water for Louisville. The original water tower was struck by a tornado in 1890 and rebuilt. Although the tower ceased operation in 1909, it was renovated in 2012 as a public park, museum, and historic resource.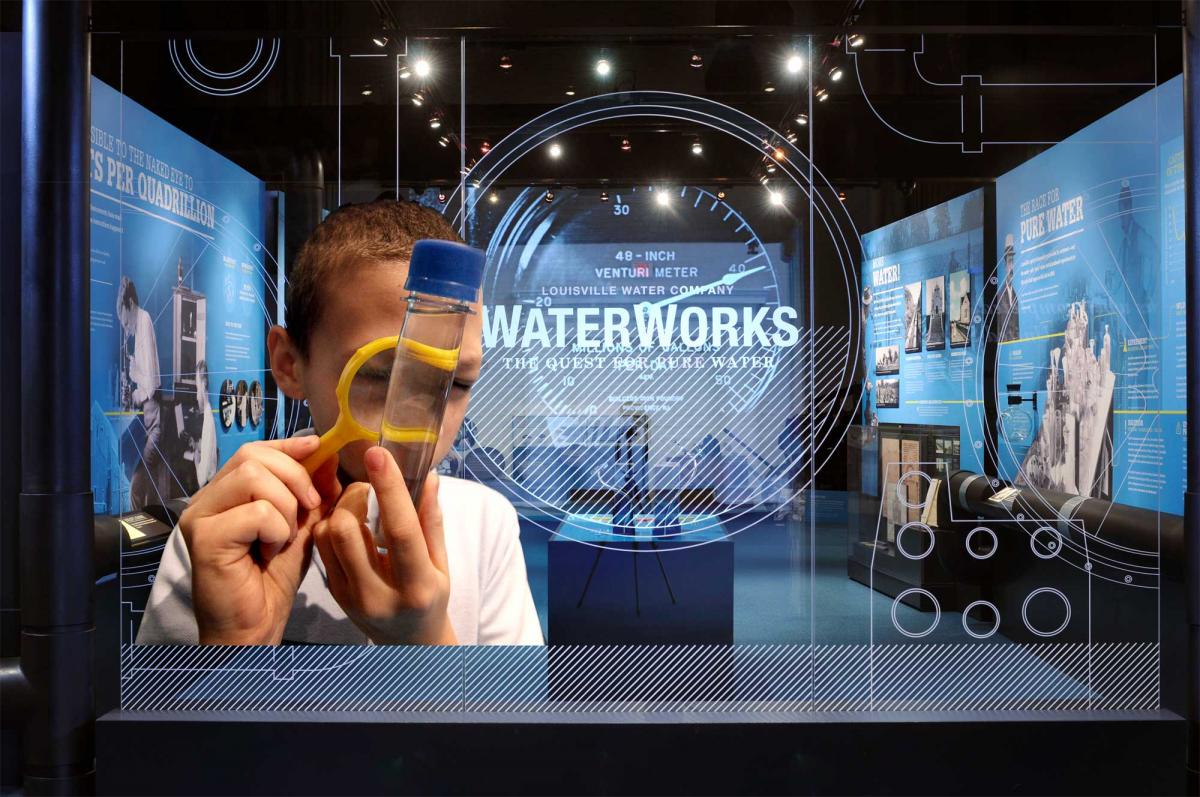 So, when in Louisville, do drink the water—and find a new way to connect with our host city's remarkable past.
Louisville Water Company is a sponsor of CNU27. Bring your own bottle to CNU27 to take full advantage of LWC's ample supply of pure tap® water. Find out more about Louisville WaterTower Park here.