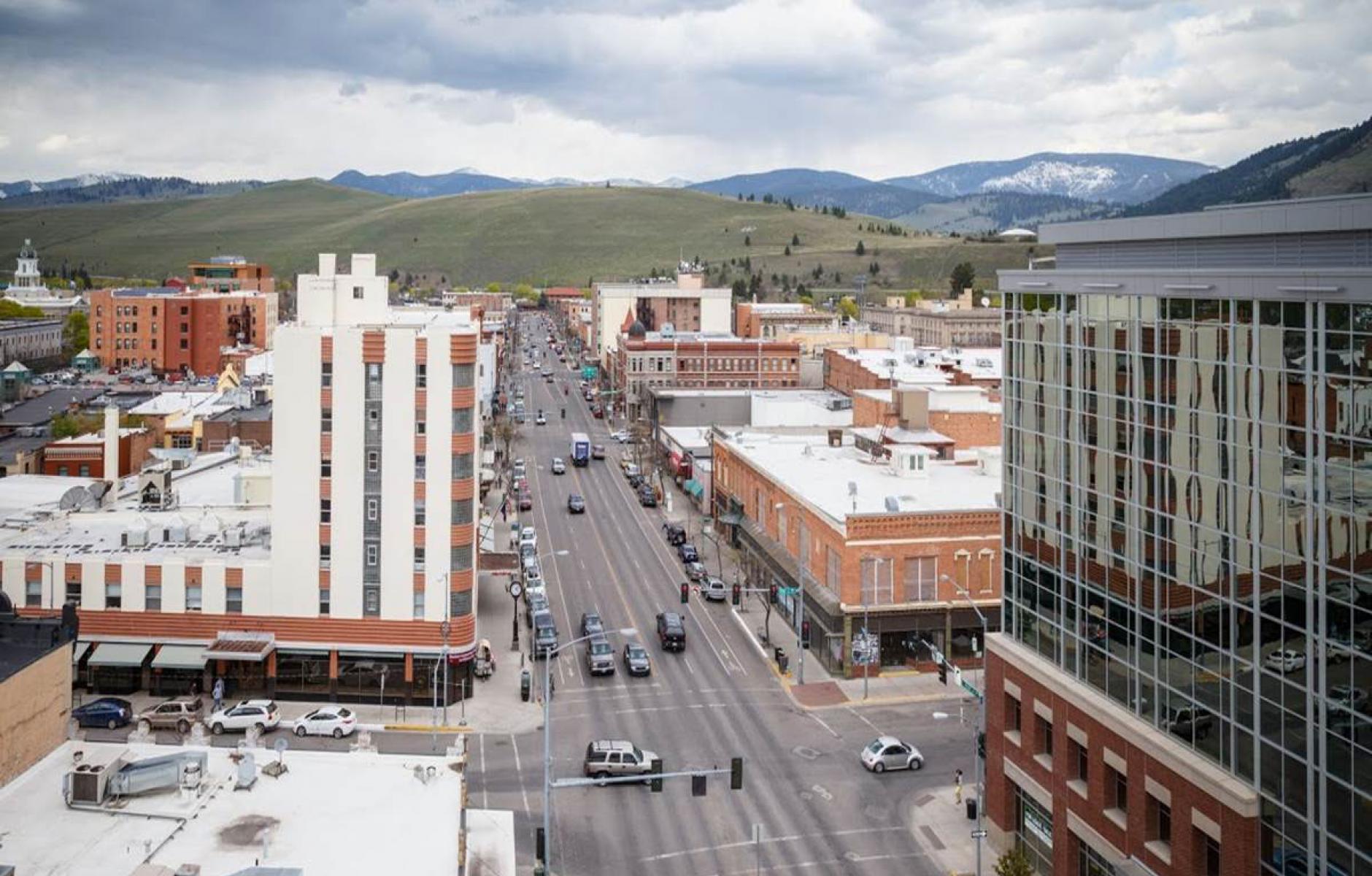 Downtown Missoula. Source: City of Missoula.
Recapturing retail market share for downtown
One key aspect to Missoula's downtown master plan involves making the city center a retail destination once again.
The revival of downtown living in Missoula, Montana, offers an opportunity to open new retail stores and reverse some of the lost market share that occurred since the middle of the last century, according to retail expert Robert Gibbs, a consultant on the city's downtown master plan.
Downtown once captured 70 percent of the retail sales for Missoula during the era of downtown department stores. At the time, Missoula was a small city in the western mountains with a population of under 30,000. With suburban sprawl, the city's population has grown to more than 73,000 in a metro area of 117,000. With sprawl came shopping malls and the gradual closure of downtown businesses, driving the downtown retail market share to about 6-10 percent, Gibbs says. The last downtown department store closed more than a decade ago.
Since 2009, however, Missoula has experienced a downtown revival, like many similar cities across the US, including $850 million in investment, according to the Missoula Current. "Cities are hot again," Gibbs said. "Millennials and other groups, including Empty Nesters, found they want to live and work in cities, and the investor class is returning to the city and turning away from the suburbs. There's a lot to be said about having a really vibrant downtown. It's the real solution to having a sustainable city."
Gibbs says that downtown could add 70,000 square feet of retail by 2025, including 25 to 30 new businesses and restaurants. "There are thousands and thousands of people who have never come to your downtown and live here. There is an option to return market share to your downtown."
Part of that could come in the form of "experience retail" that revolves around a destination. "We think there's a market for a public market, like Pikes Street Market in Seattle," he said. "You can support a fairly significant market that sells produce, meat, fish, cheese, baked goods and prepared goods. These will service the people who live in downtown and in the entire region, and they become major attractions for tourists."
Gibbs was working in Missoula as a subcontractor to Dover, Kohl & Partners of South Miami, Florida, which is leading a downtown master plan. The plan focuses on housing and retail, better connectivity, parking, urban infill, jobs and public transit. Downtown Missoula has a Walk Score of 97, Gibbs point out. I have pointed out problems with Walk Score and similar indexes, but in this case the score is accurate. Downtown Missoula is truly walkable—and investors are looking for walkable places. 
If designed correctly, the downtown district could serve as a regional draw and capture more than 10 percent of the retail market, the newspaper reports. "That could be achieved in part by inviting new national chains downtown, replacing the clout that was once the department store."