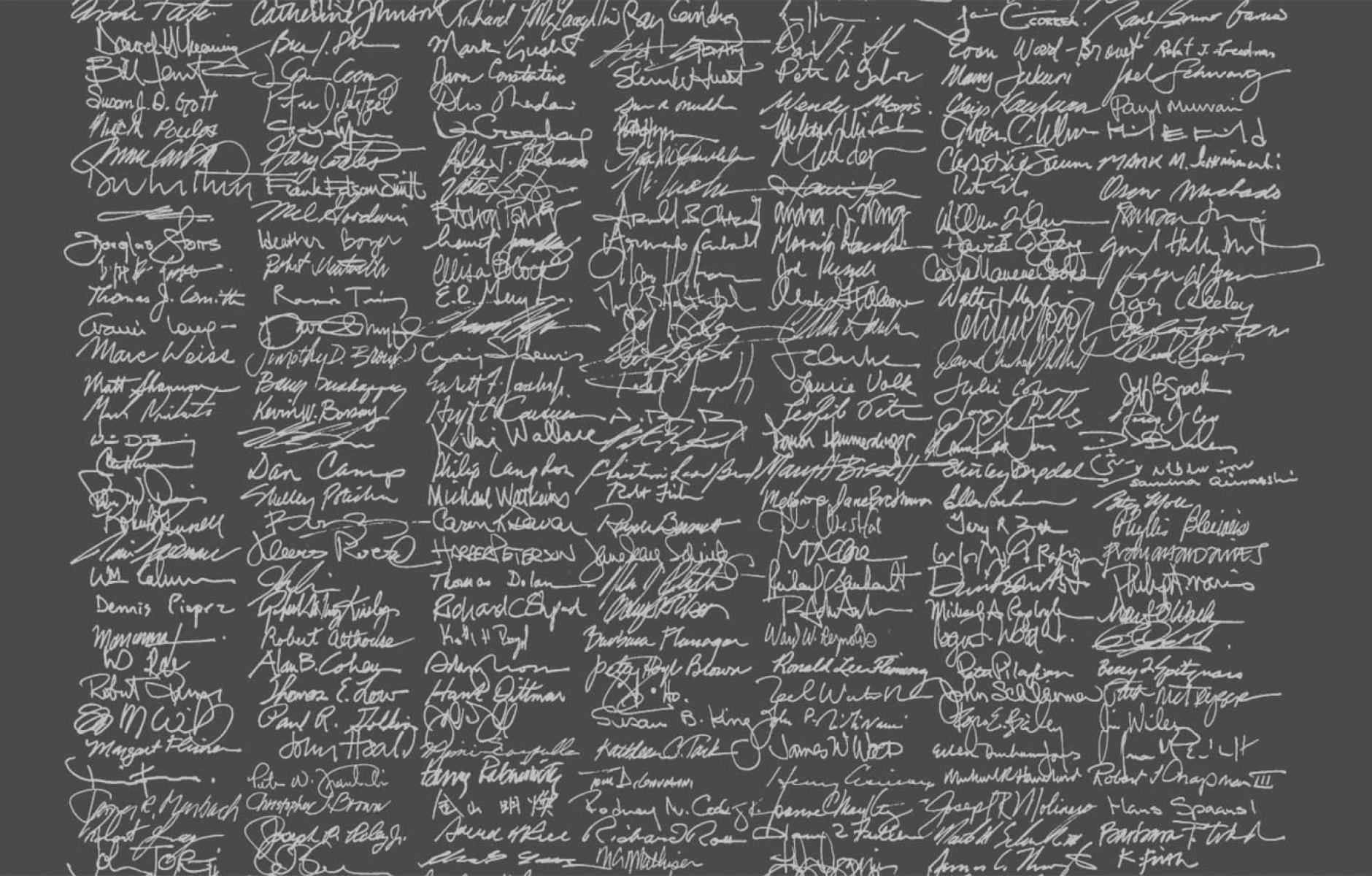 Signatures on the Charter of the New Urbanism.
Why New Urbanism needs your leadership
If you're reading this, it's because you care about New Urbanism and maybe you have some good ideas about how CNU can advance it.
If so, then I am here to encourage you to run for CNU's Board of Directors in 2019.
What started in 1993 with six founders and 266 signers of the Charter is now a movement of thousands of members, allies, and partners. CNU stands at the center of this movement as the standard-bearer and rallying point, encouraging people to make the world around them a friendlier, more humane place to live. CNU is organized around the idea that people from a diverse set of professional and social backgrounds can work together to create and protect places people love—places that are lively and responsive to human needs and values, places that promote people-centered solutions to transportation, housing, shopping, and services that we all look for in our daily lives.
As stewards of CNU's budget and mission, the Board of Directors plays a critical role in helping guide millions of individual and local actions toward an effective national strategy for change. To be true to its roots, it is critical that CNU engages members directly in leading that strategy. Elected Board members serve as a conduit from the organization to the movement, a key to providing the reality checks and ground-level insights that connect CNU's daily activities to the broader movement.
I was elected to the CNU Board in 2012, the first year that elections were held. Running for office was a little scary, but it was worth it to me to get my ideas out in the open, regardless of the outcome. When I was elected, I was empowered to bring my perspective as a member, chapter leader, and young professional. I'm proud of the work we accomplished during my tenure, serving on the committee to hire our new CEO, strategizing how to more effectively accelerate member-led projects, increasing the emphasis on diverse perspectives, and eventually serving as Board chair.
After completing my service, I have a stronger understanding of the opportunities and challenges that CNU faces as a national nonprofit and how my local efforts connect to the national strategy. It's an exciting time to be part of CNU and shaping the future of the this 25+-year old organization—we are mature, but still rapidly evolving. We have won many battles, but we still have a long road ahead to realizing our vision. If you care about the future direction of this organization and this movement, I encourage you to throw your hat in the ring and run for the CNU Board of Directors this year.
The 2019 CNU board election call for candidates is open now through February 15, 2019. For more information on how to apply and requirements for board membership, please visit https://www.cnu.org/2019-board-elections