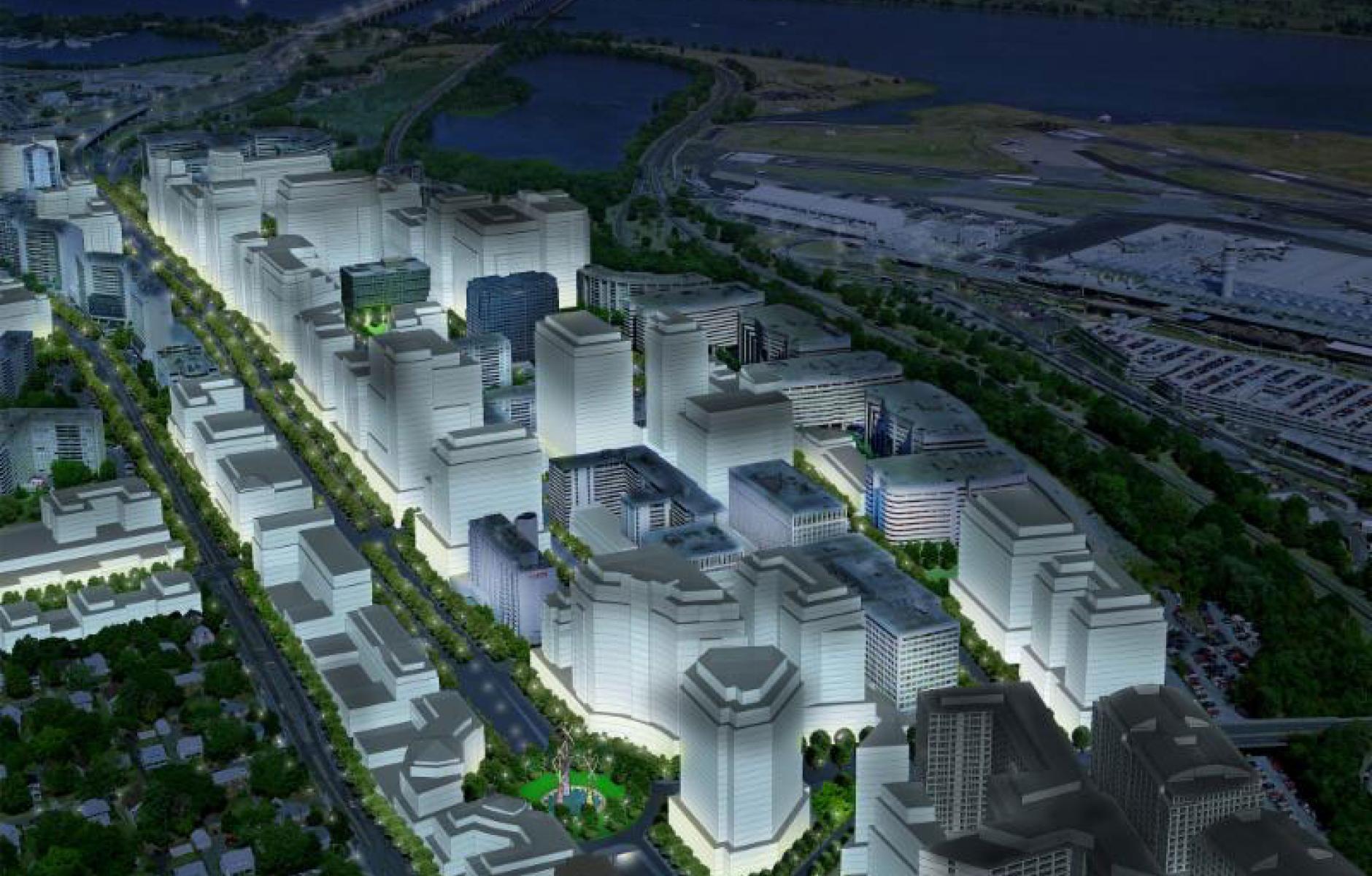 Rendering of the Crystal City plan. Source: Torti Gallas + Partners
Amazon site is Charter Award winning plan
In Arlington, Virginia, a plan and code for Crystal City entitled the new development capacity that lured Amazon—and also calls for transformation to walkable urban.
Amazon's long-awaited second headquarters decision was announced on Tuesday, split between Crystal City in Arlington, Virginia, and Long Island City in Queens, New York. Amazon promises to bring 25,000 high-paying jobs to each location in the next 10 years.
Both sites are expensive real estate, across rivers from major downtowns, with subway stations, and close to major airports (two minutes by Metro to Reagan-National in Arlington's case). Yet the sites are also dissimilar—Long Island City is gritty urbanism built on a pre-1950 street grid. Crystal City, Arlington, may be the densest post-1950 suburban development in the US. It is built for the automobile, but the density, connected underground shopping, and transit access make it relatively walkable compared to other "Edge Cities."
Crystal City, and adjacent Pentagon City, are largely owned by a single developer, JBG Smith. The fact that the developer is already entitled to build 16-18 million square feet of new construction is a major asset of the site from Amazon's point of view. 
JBG Smith is rebranding the area "National Landing" in honor of the adjacent airport. "National Landing is the newly defined interconnected and walkable neighborhood that encompasses Crystal City, the eastern portion of Pentagon City and the northern portion of Potomac Yard," says JBG Smith in a press release.
Crystal City can be thought of as a large suburban retrofit—guided by a plan and form-based code that won a 2009 CNU Charter Award for Torti Gallas + Partners and Kimley-Horn and Associates. That plan and code, adopted by the county in 2010, entitled the new, higher-density development and put in place a framework to create a more walkable urban neighborhood over time.  
Built on a former rail yard, Crystal City's density is partly the result of site constraints. "It never had surface parking," says Rob Goodill of Torti Gallas, who was project manager for the plan. "From the outset, it always had parking under the buildings, as the former rail yard site had to be raised above the Potomac River flood plain. The allowable densities were so high that structured parking was available from the very first building."
The area was orignally built without a master plan, and that changed with the recent master plan. "It's high-rise suburban. It wants to be higher density, with a more urban mentality— away from cars and with retail on the street that is accessible to people," says John Torti of Torti Gallas. "It has the potential of becoming a wonderful place."
Because the 2010 plan works largely with existing buildings and infrastructure, the implementation will not be easy—yet the market demand of Amazon represents the means to make that happen, Torti says. JBG Smith has identified nine projects, some of which involve building teardowns—two of which Torti Gallas is the architect of record. The code requires a ground-level walkable urbanism for new buildings, and, in some cases, new urban public spaces. 
Maybe the most important part of implementation is the transformation of a mile-long segment of highway, Route 1, to an urban boulevard. That would create new buildable sites for JBG Smith and Amazon, but it also means a reduction in the right of way for Virginia DOT. The argument will be that more people need wider roads, but "we have diligent traffic studies that say we don't need wider roads," Torti says.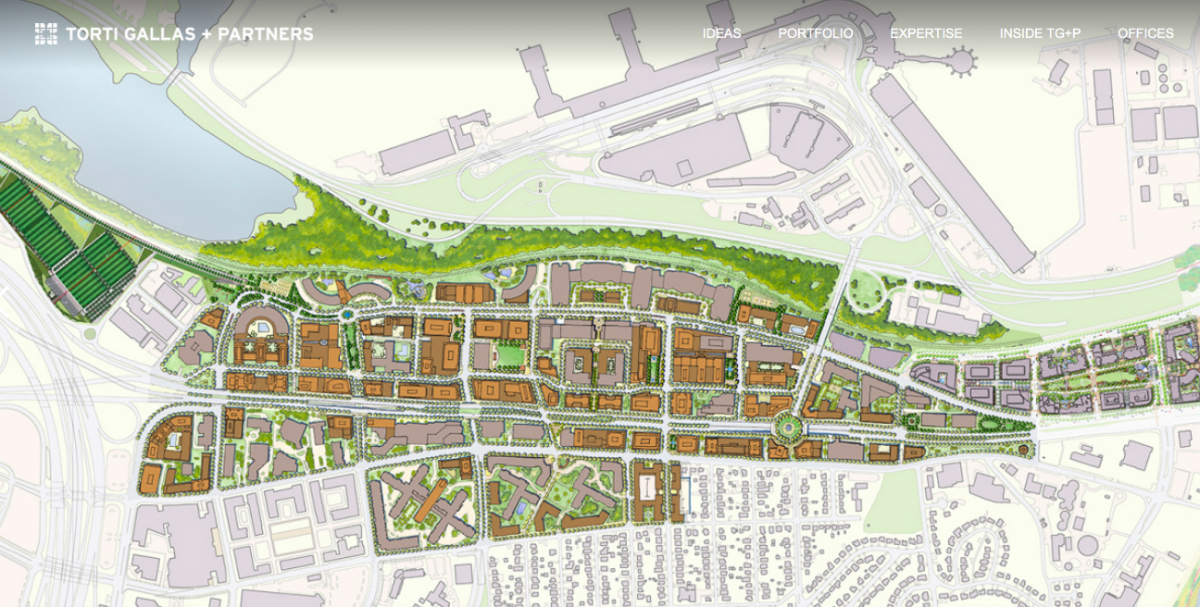 Amazon's new headquarters at National Landing represents more than 6 million square feet of office space in the next 10 years. Accommodating 25,000 workers would generate demand for 16,000 residential units— in or out of the National Landing project, notes Torti Gallas. 
The plan calls for at least three new neighborhoods. The central one around the expanded Metro station would be most intensively developed with office space and ground-floor retail. The circumstances of the plan's realization have never been better, Torti says. "That kind of positive energy for the future allows the County, the developers, and society to get it in their heads to do it right," says Torti.