People enjoying the park in the village center.
Mixed-use neighborhood reshapes suburban landscape
Providence in Huntsville introduces a new development pattern that converts an arterial to a main street, provides nightlife and civic spaces, and adds a diverse school.
An walkable neighborhood and center have taken shape in the unlikely locale of Northwest Huntsville, Alabama— an area characterized by car dealerships, big box stores, apartment complexes, industrial parks, subdivisions, and single-family houses. Through more than a decade of design and development, this project has demonstrated how successfully new urbanist principles can be applied in a suburban context.
Northwest Huntsville is largely African American—an affordable yet automobile-oriented suburban sector. Three miles to the north is the second-largest research center in the US, Cummings Research Park. The village is becoming an employment center itself.
The 305-acre Village of Providence, designed in a 2002 charrette led by DPZ, wraps around an existing apartment complex and includes two waterways that form a natural greenway in the midst of the new community. The $400 million project has more than 600 single-family houses, townhouses, and apartments, three hotels, main street businesses with more than 100,000 square feet of retail, 100,000 square feet of offices, and a school.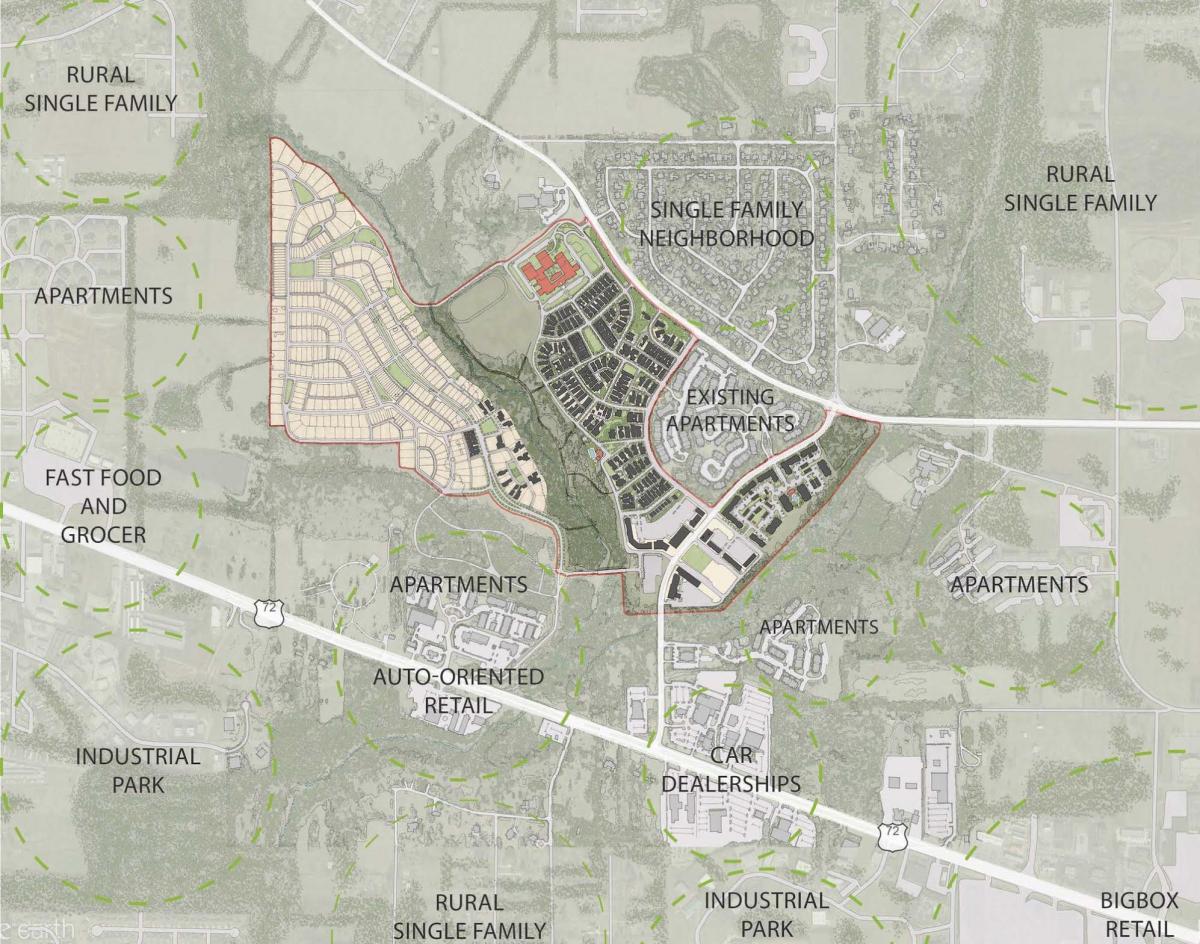 Providence's village center was built at a greater density and intensity than was originally designed, due to the pent-up, previously undiscovered demand for mixed-use urbanism in the area. The center was originally planned for two-story buildings—but now has up to five stories of mixed-use development. A five-lane suburban artery has been converted to a main street with on-street parking and a center tree-lined median.
The transformation of the arterial is a pioneering change for this suburb. The City of Huntsville gave back the outer two lanes for on-street parking, and after over a decade of battling with the fire marshal, the middle turn lane was rebuilt as the tree-planted median—completing the vision of an urban boulevard.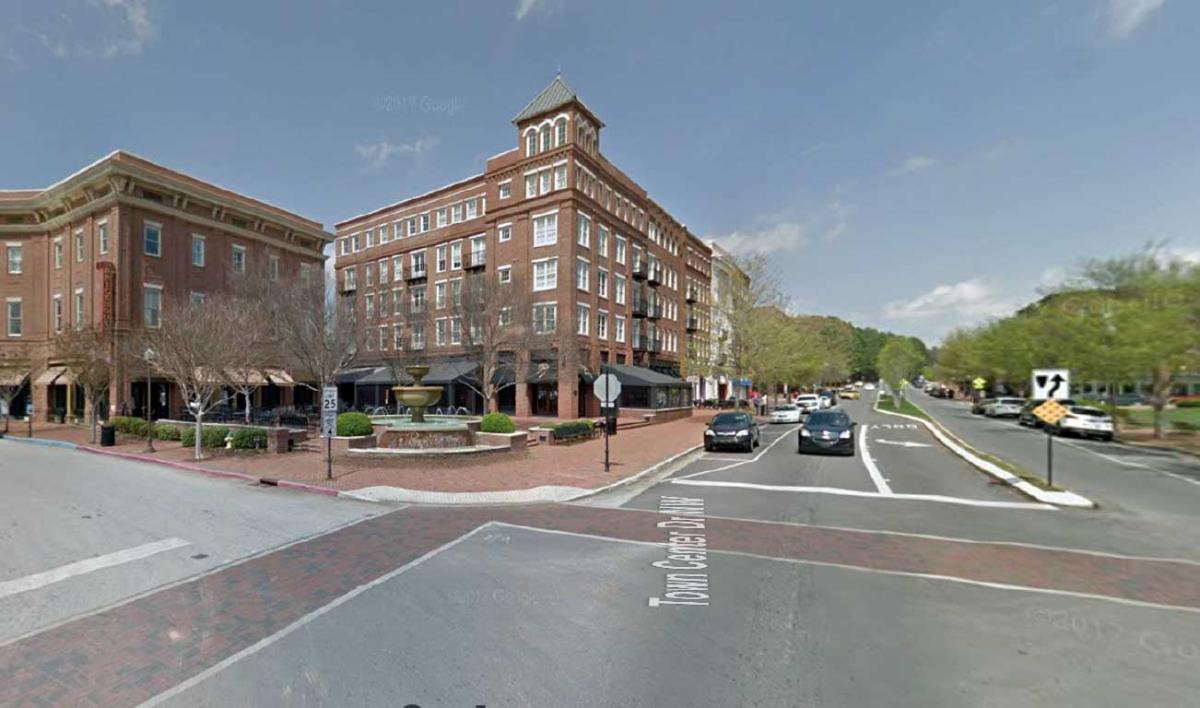 An eclectic nightlife, previously unknown in this part of Huntsville, has taken root in the village center, which is now the city's most vibrant and inclusive entertainment destination.
The suburban retrofit also includes one of the most racially diverse schools in the city—a school that draws students from areas surrounding the new village. Imbedding the K-8 school into the neighborhood has allowed dozens of students to walk instead of taking the bus.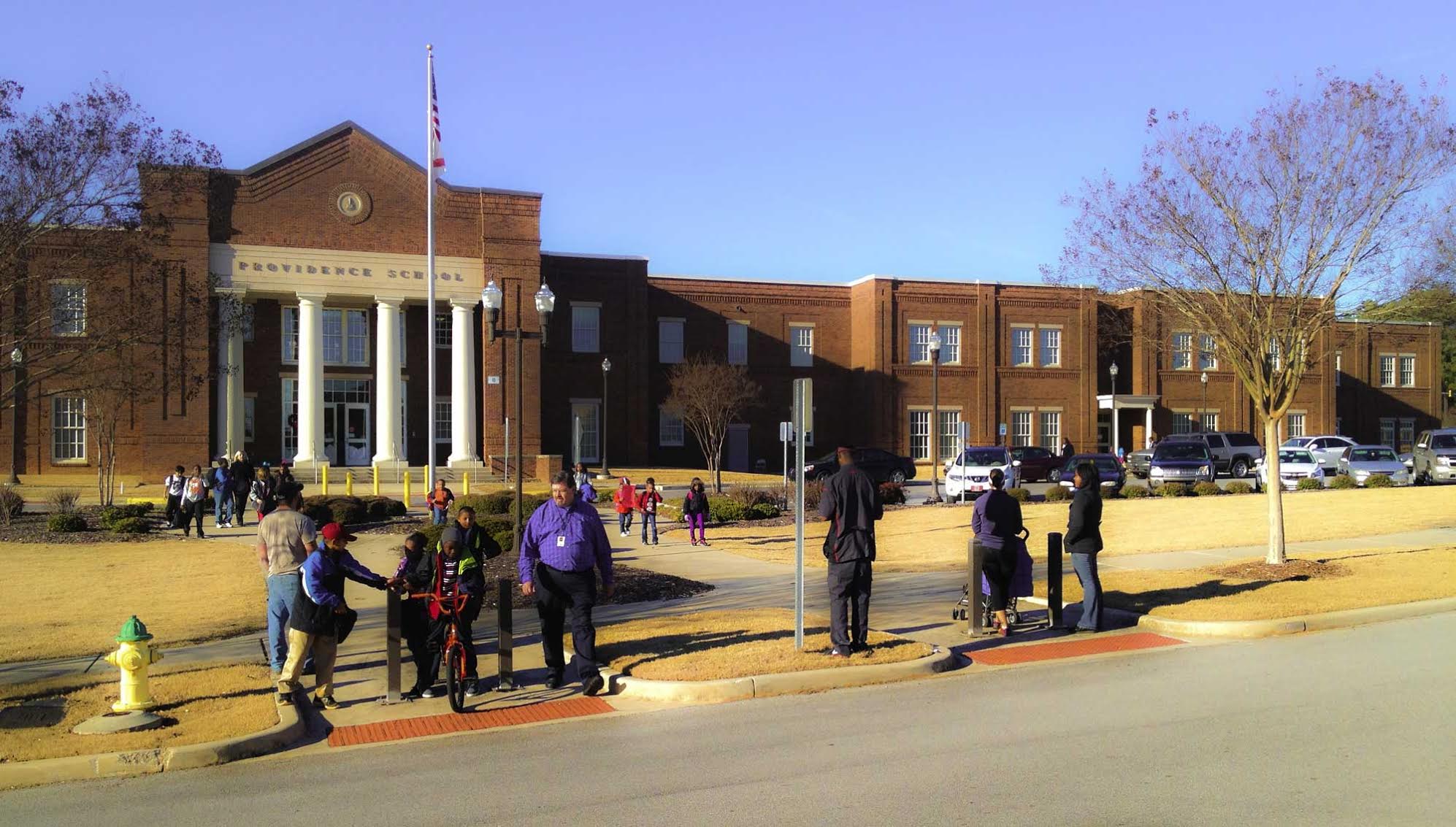 Compared to other traditional neighborhood developments, the Village of Providence is relatively affordable, with more than 600 apartments already built, starting at $700 per month. Garden apartment complexes within walking distance allow for pre-existing affordable housing.
The variety of housing, from estate homes to apartments, cottages to townhouses and lofts, sets this project apart, according to the National Association of Home Builders, which named Village of Providence the 2014 Community of the Year. The retail is equally diverse, focusing on day-to-day uses like a drug store, barber shop, dry cleaner, pizzeria and other restuarants, coffee shop, and sports bar. Weekly outdoor markets revolve around healthy, sustainable food and the support of local entrepreneurs.
Providence, which won a 2018 CNU Charter Award, is an example of how traditional neighborhood development can add to quality of life in a car-oriented suburban landscape.