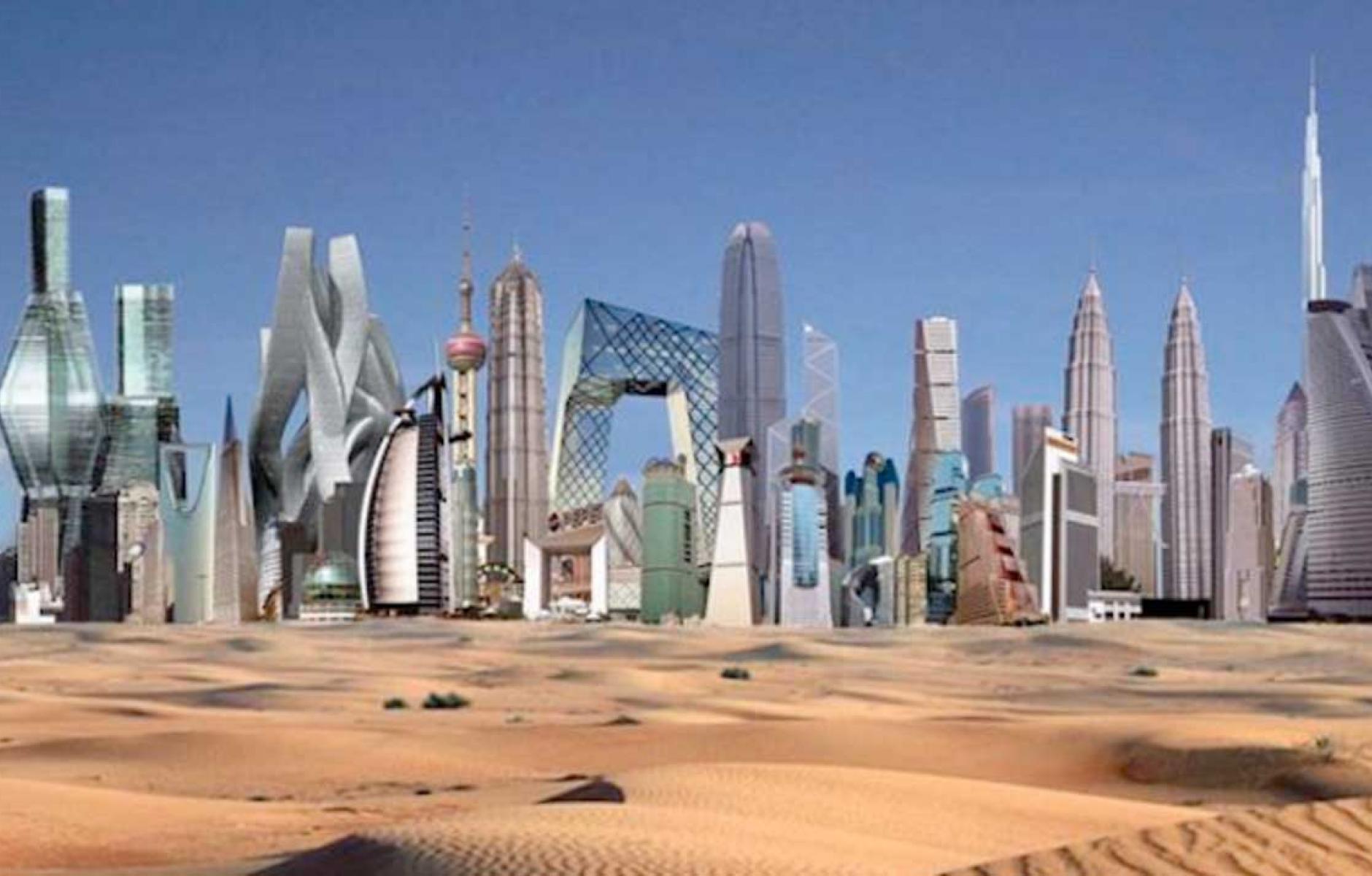 Starchitecture skyline
You can't make a decent city solely with the kinds of buildings designed by today's big-name architects.
"I think every city is allowed one Frank Gehry building, but could you imagine an entire city made out of Frank Gehry buildings?" says John Torti of Torti Gallas + Partners.
The image above, of "starchitect" buildings assembled in a poster by starchitect Rem Koolhaas, is one way of imagining such a city. All of the buildings, designed by top architects, compete for attention on a grand scale and they don't come close to creating a beautiful, functional city.
A functional city is mostly design with buildings that are designed to make everything around them look better—not as isolated sculptural objects that call attention to themselves.