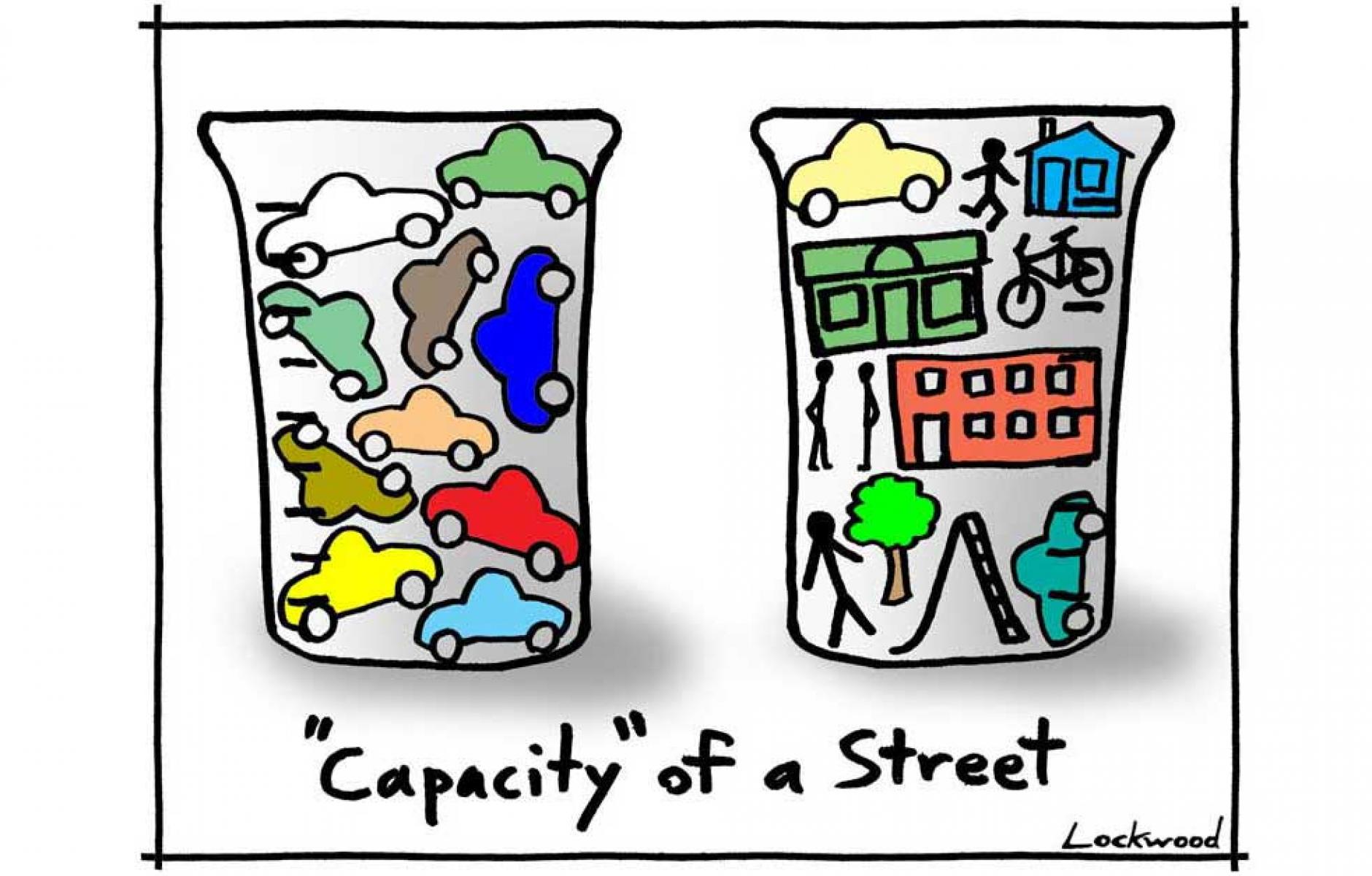 Two kinds of capacity
Here's a clever Ian Lockwood cartoon that relates to an article that I wrote this week on "Why street grids have more capacity." Traditional street networks also have different capacity. Lockwood, an engineer with Toole Design Group, shows the multiple and varied purposes of streets in walkable cities and towns, at right, compared to thoroughfares that simply move cars in conventional suburban designed places, at left. 
This cartoon was published on Connecting Pasadena.