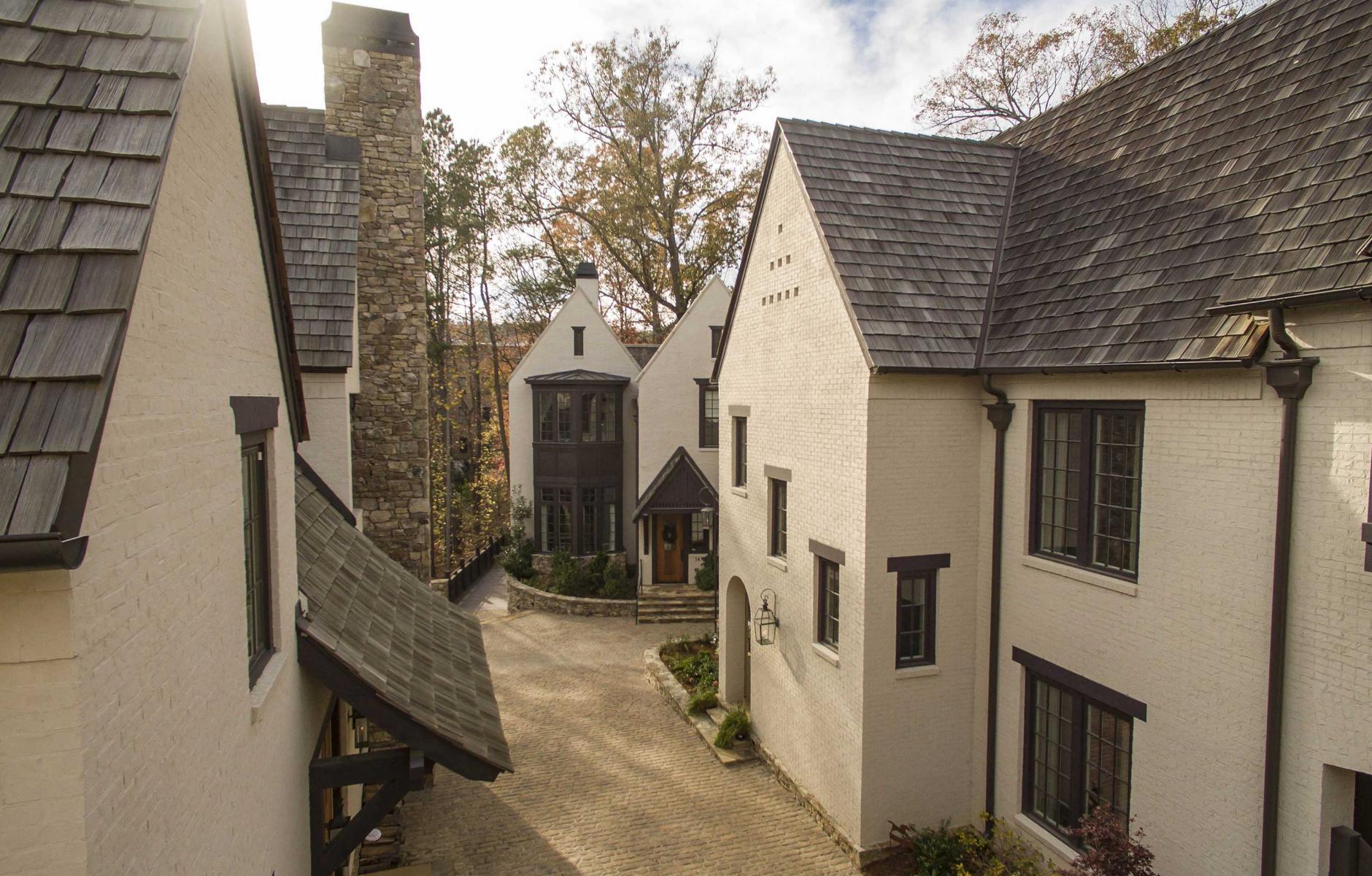 Source: Rhinehart Pulliam & Company
Pedestrian village in a natural landscape
The project inverts the usual relationship between car and human in land development.
Swann Wynd incorporates a range of housing types and uses along an emphatically pedestrian-oriented right-of-way that links a main street and an artists' village that are a quarter-mile apart by automobile. The pedestrian way includes sections of path, a footbridge, and a street—but mostly it is designed as a public space for shared public use. The underlying approach treats architecture, landscape, and public space as part of the whole design challenge.
Houses define the edge of the street in Swann Wynd—a rare design quality in North America. The architectural details are so intimate that they invite touching. "Visiting pedestrians can and do touch the facades of the houses as they pass by," the project team explains.
"I was inspired by the intimate and asymmetrical placement of homes to pedestrian walkways and bridges, pressed right against the forest and creeks," notes one resident.
The team used geographical challenges to create unique pedestrian experiences along the way. Each experience is subtly announced through deflections and terminating views embedded in the path, changes in walking surfaces, changes in surrounding architecture, or combinations of these.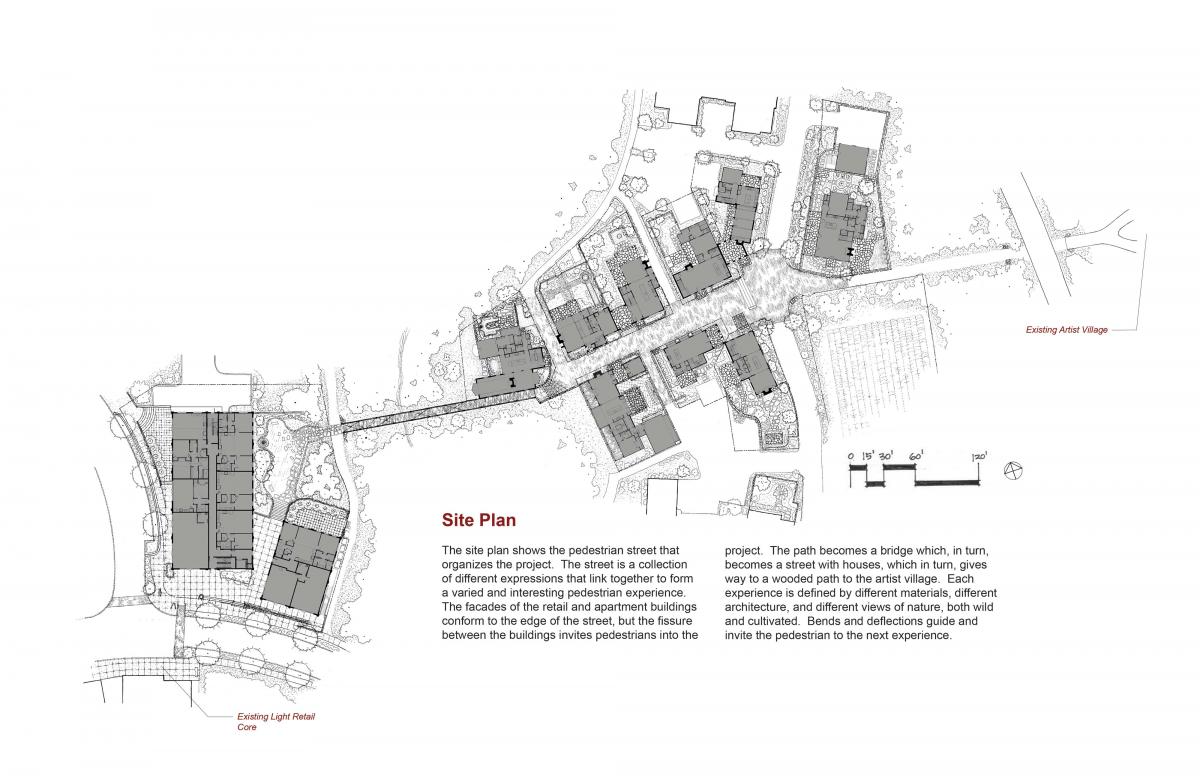 The project inverts the usual relationship between car and human in land development. In Swann Wynd, automobiles support pedestrians— not vice versa. A variety of parking solutions were provided, including a small parking lot, hidden parking courts, and private garages—none of which subvert or dominate the public spaces and character of the place.
Swann Wynd responds to the Charter's call for preserving countryside and nature. This project is located in a new, rural town called Serenbe that is dedicated to preserving large areas of undisturbed natural and farm land. Serenbe includes a 25-acre organic farm, seasonal Saturday Farmer's Market, and a thriving community-supported agriculture program and edible landscaping, including blueberry bushes along paths and sidewalks.
Swann Wynd incorporates 3,000 square feet of shops, and 33 residential units, including rental apartments and attached and detached single-family houses, on 2.1 acres that appear embedded in nature.
Swann Wynd won a 2018 CNU Charter Award for Rhinehart Pulliam & Company, Architecture and Design.