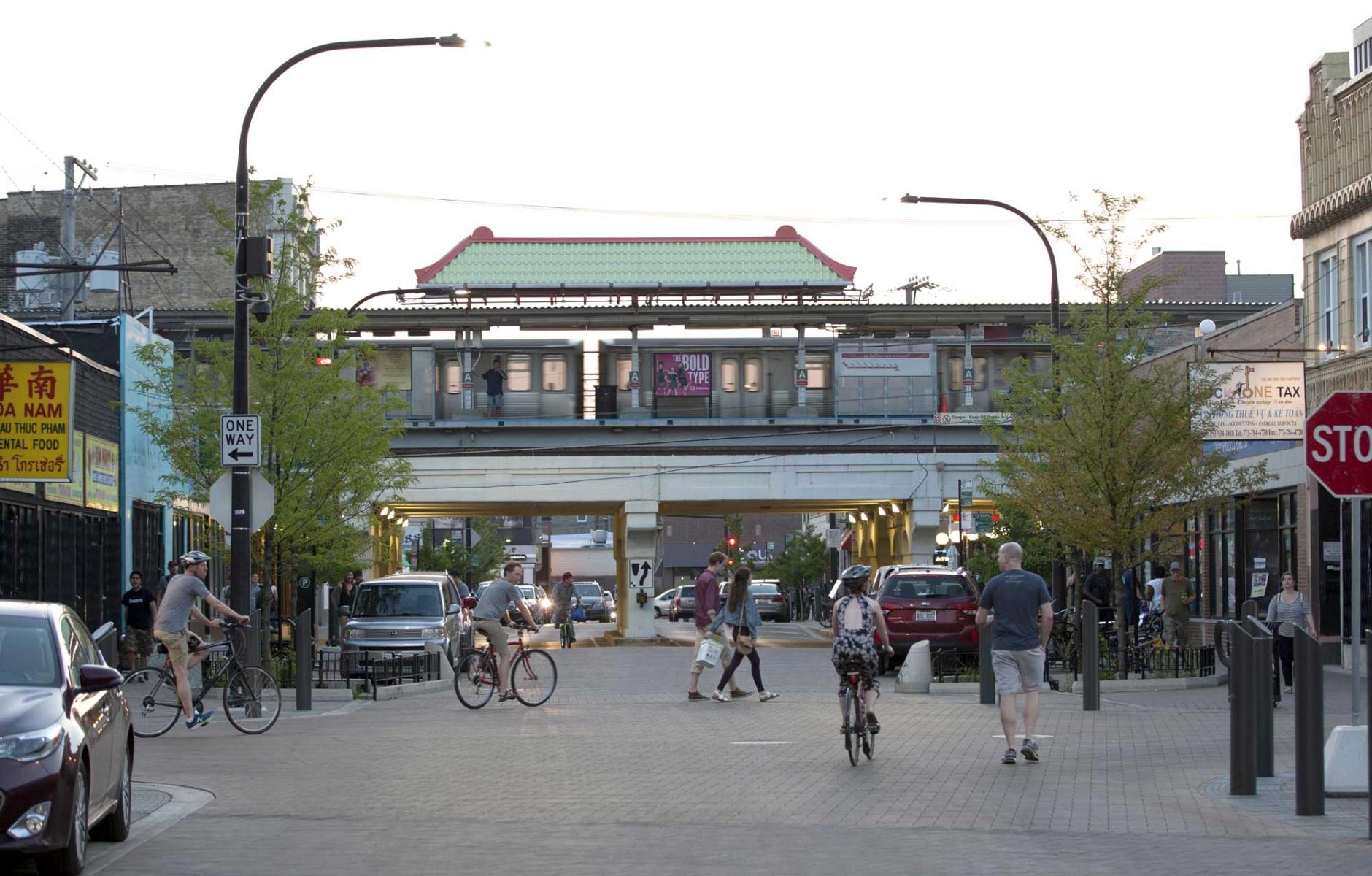 Argyle Shared Street. Source: site design group, ltd.
Shared street connects culture and community
The three-block Chicago street design creates a plaza-like feel by raising the street and eliminating raised curbs.
Chicago is showing how change in public infrastructure can transform a neighborhood with drug and gang problems. Located in the ethnically Asian Uptown neighborhood, Argyle Shared Street is a shared-use, pedestrian-prioritizing streetscape.
"This project creates an area that is more walkable, more sustainable and has a greater sense of place for the community. Whether you are walking, biking, driving, or using public transit, we want all modes of transportation to be safe to use and accessible for all Chicagoans," says Mayor Rahm Emanuel.
The three-block shared street creates a plaza-like feel by raising the street and eliminating raised curbs, making it universally accessible. Bump-outs, narrower vehicle lanes, and the use of chicanes help users to utilize the street safely by slowing down traffic and encouraging eye contact between users.
The street features sustainable elements, including energy-efficient streetlights, permeable unit pavers, and small rain gardens to soak up stormwater.
Argyle is one of four Chicago pilot projects monitored by a research team for performance of green infrastructure through high-tech sensors that deliver real-time data about the effectiveness of the system. As planners from cities like Detroit make pilgrimages to Argyle Shared Street, the project has become a model for other cities. Despite early driver confusion and concerns that the shared space would create problems for street users, no serious accidents have been reported. That's partly because traffic is slowed dramatically, allowing pedestrians, cyclists, and drivers to mix at a location that is adjacent to a Chicago elevated transit stop.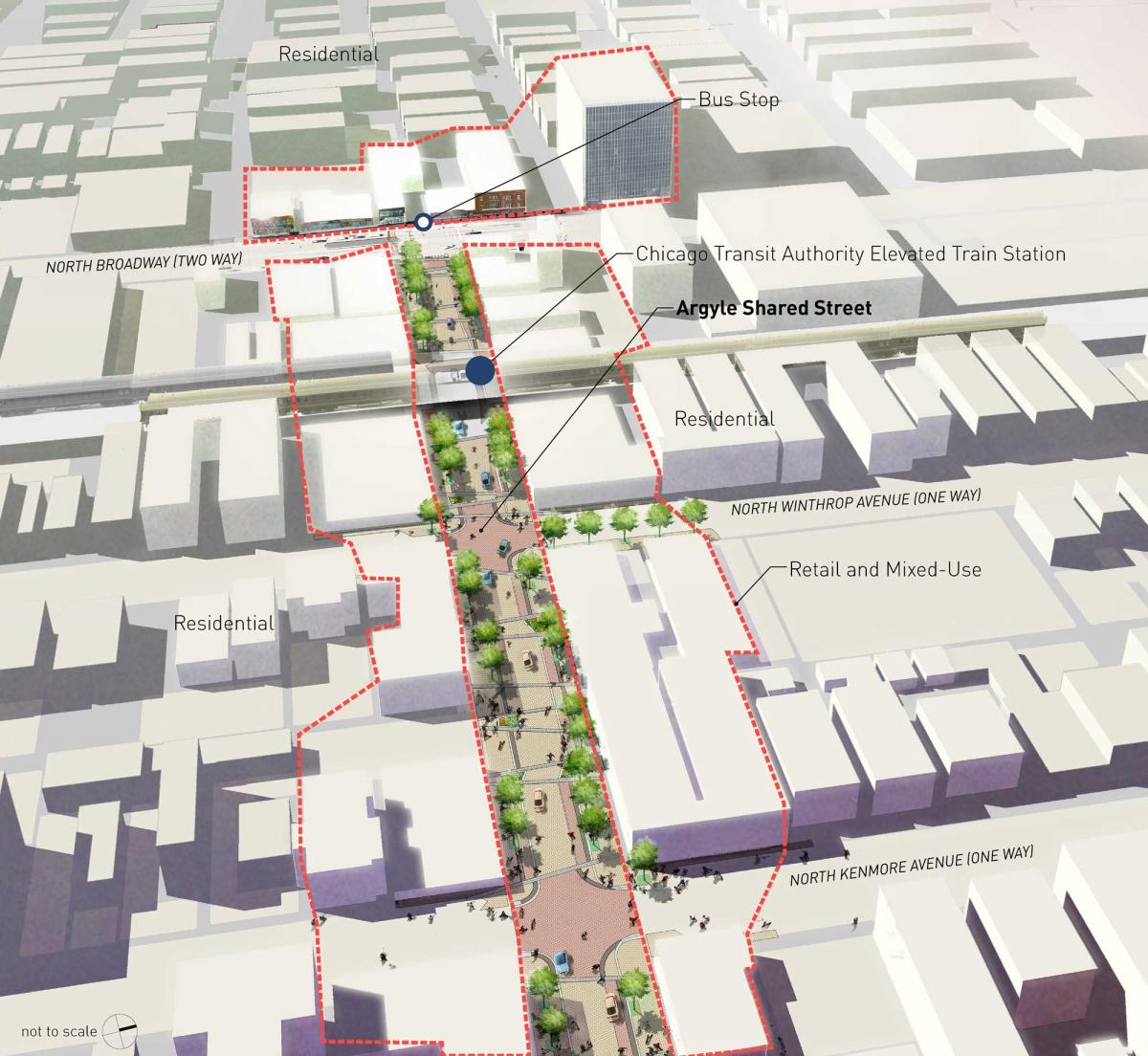 Historically, Uptown was a booming hub for entertainment in Chicago. After the Great Depression, famous entertainment venues were shuttered, and poverty and blight took over. In recent decades, Uptown has become known for its Asian influence and concentration of Vietnamese shops and restaurants.
A weekly night market is held on the street where food, unique goods, and street performers are on display. Annual events like a Chinese New Year celebration also take place on Argyle.
Cities can do a lot with the public assets like streets—and Argyle Shared Street explores that idea.
Argyle Shared Street won a 2018 Charter Award for site design group, ltd. and the City of Chicago Department of Transportation.