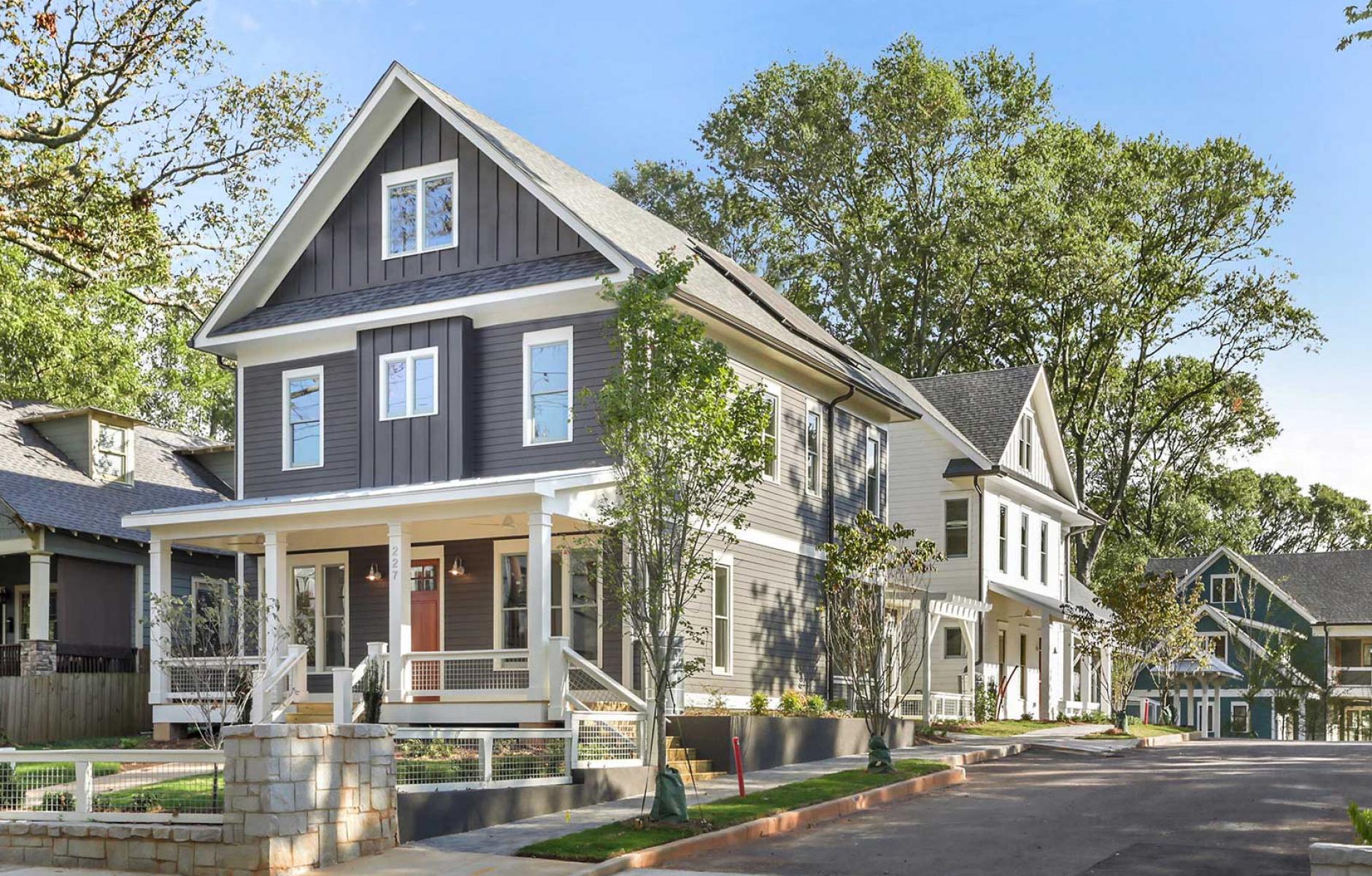 LaFrance Walk houses. Source: Kronberg Wall.
Sophisticated insertion of missing middle
A transit-accessible infill development includes a variety of housing types geared to improving the economics of urban living.
Sited behind a historic 1880 "grand home" in the Edgewood neighborhood of Atlanta, LaFrance Walk includes a variety of missing middle housing types within walking distance of the MARTA station and a major retail center.
"One of the best aspects of living in LaFrance Walk is its proximity to the Edgewood MARTA station and the 102 bus route," says resident John Renaud. "It has changed the way we get around Atlanta, and enabled us to drop to just one car between the two of us, saving us money and reducing traffic-induced stress."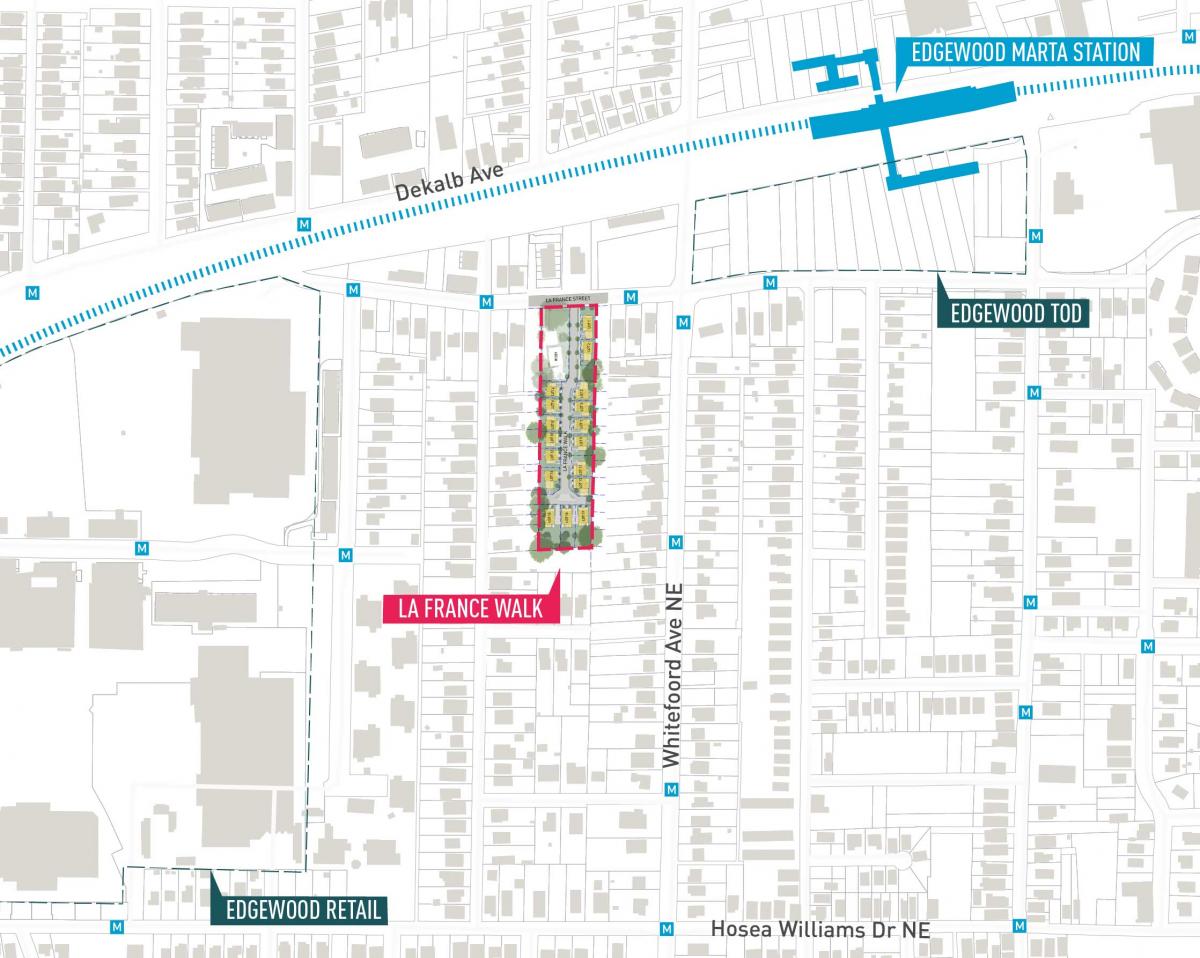 Edgewood is developed mostly in the form of craftsman-style bungalows. The two-acre infill development looks like vernacular single-family houses, but actually includes duplexes, fourplexes, accessory dwelling units, and nine livework studios. A small park serves as a community gathering space.
The live-work studios and rental components are direct outgrowths of the designer, Kronberg Wall, working with the Incremental Development Alliance and applying lessons of small-scale development to the site.
"I work from home, so the studio can serve as my office, a space for my in-laws, or an AirBnB to supplement our income and make the home more affordable," notes resident John Bell.
The garage-less houses create extra space with built-in income production capacity, "with small studio apartments surreptitiously included in the design," the designers note. "This idea was further explored with the creation of duplexes whose overall look suggest single-family residences, providing access to this unique community at a variety of economic affordability."

The designs emphasize elements that expand the scope of human interaction, like porches and sidewalks, safer streets, and communal spaces that support living communities.
"As the City of Atlanta continues to grow and we consider what the future of its built environment might look like, we appreciate innovative infill housing solutions that can set a positive example for others to follow," says Charletta Wilson Jacks, Director, Office of Zoning and Development, City of Atlanta.
Kronberg Wall Architects won a CNU Charter Award for LaFrance Walk in 2018.