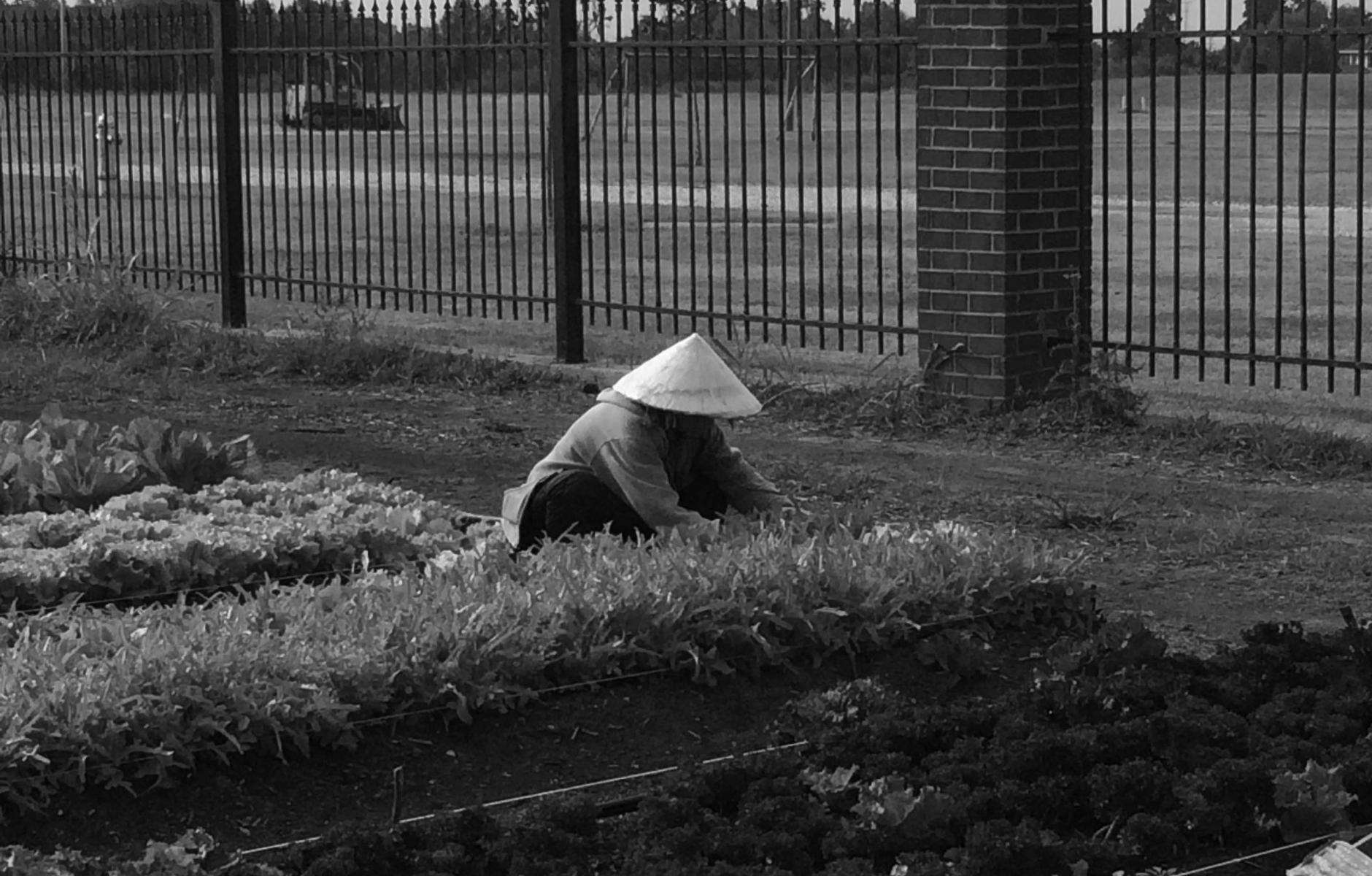 The Vietnamese community in New Orleans rebuilt more efficiently than top-down programs. Source: The New Pioneers.
New Pioneers: Lean Urbanism in America
An entertaining book outlines how ordinary citizens can rebuild cities without the help or hindrance of big developers, big finance, and government bureaucrats.
The New Pioneers: How Entrepreneurs are Defying the System to Rebuild the Cities and Towns of America, is one of the more entertaining and readable books on urbanism that I have come across in a long time. The subject is Lean Urbanism—"Making Small Possible"—a concept that has gained a fair amount of attention among urbanists in the last four years.
America built most of its best-loved cities and towns in small increments at a time when regulations were far less burdensome. The process of city building now takes too long, costs too much, requires experts and certification every step of the way, and privileges high-tech solutions, writes author JP Faber. Wouldn't it be great if ordinary people could again build cities—and personal wealth—without leaving it all to big developers and government?
JP Faber documents cities and towns where this dream is a reality. He systematically explains how it works. And he tells the often-dramatic stories of people who are engaged in building from the bottom up.
They are bringing back Detroit and New Orleans, two great American cities that for different reasons came close to dying in the early years of this new millennium. They are building in small towns and nondescript warehouse districts. They are creating walkable urbanism in Phoenix—a city where pedestrians face brutal heat, little shade, and streets designed to move vehicles as fast as possible.
Faber calls them The New Pioneers, like frontier settlers in the 18th and 19th centuries—but this time they are battling an "urban wilderness" where the mainstream economy has left a place for dead. A prerequisite of Lean Urbanism is the previous abandonment or neglect of an urban neighborhood or town, he says.
Faber himself participated in Lean Urbanism before the term was coined. He was one of the bohemians who inhabited the abandoned warehouses and industrial buildings of SoHo (South of Houston Street) in Manhattan in the 1970s. "We rode up and down in freight elevators, the heat in winter was questionable, and we sometimes shared electricity by dropping extension cords out the windows to friends above and below."
Although The New Pioneers build wealth, Faber sets them apart from gentrifiers. "They work from the ground up, not the top down," he says. "They don't invade with wealth; they create wealth from the wreckage."
Many New Pioneers have no idea they are part of a larger trend. The best example of Lean rebuilding after Hurricane Katrina is the Versailles neighborhood in New Orleans, a tight-knit Vietnamese enclave that "did not expect, want, or ask for any help from the feds. Its people had long ago experienced the fickle nature of aid from the US government." Consequently, Versailles rebuilt faster and more efficiently than anywhere else in the city.
Even though residents had been ordered to stay away because of safety and health issues, the Vietnamese immigrants began returning within two months and immediately commenced reconstruction. A generation away from rural Vietnam, they didn't care about lack of functioning plumbing. Most of them had no experience in building trades. Yet they picked up hammers, mixed mortar, and replaced roofs without any inclination to involve city officials. Building materials were hard to come by, so the community organized transportation to purchase them in bulk, often from sources hours away. Because the community was so quick off the mark and FEMA (the Federal Emergency Management Agency, which managed reconstruction) was so slow, most of the rebuilding was done by the time FEMA set regulations—such as the three-foot elevation requirement for new houses, which was established a year after the storm. Thus Versailles residents ignored it, and avoided a substantial cost.
Pink zones
The people of Versailles in effect operated in what Lean Urbanists call a "Pink Zone," a geographic area of lightened regulatory burden. For the last decade or two, much of Detroit has been an unofficial pink zone, and the "wild west" atmosphere attracted entrepreneurs and settlers from across the US and other countries. Detroit filed for bankruptcy in 2013, but the city had been on a death spiral for more than a decade. From 2000 to 2010, the city lost 230,000 people, or 25 percent of its population. The city didn't have the resources to enforce all of the codes, and the crisis fostered a less rigid approach to regulation. "I do think the city has developed a mindset where you want to get out of the way and allow organic development to occur," says Mark Denson, a top official for the Detroit Economic Growth Corporation.
Faber tells the story of 33-year-old Josh Longsdorf "who moved to Detroit in the fall of 2010 with his wife, a baby, and a few thousand dollars in his pockets, [and] exemplifies Detroit's new pioneers. Having learned the coffee business in Portland, he came to Detroit because he 'heard there was opportunity.' Translation: an unregulated environment with low thresholds for entry.
"After tearing out a drop-down ceiling to raise the room height, Longsdorf and crew started their pop-up coffee shop. 'We can't have a real café because someone will catch wind and shut us down,' he says. 'I started by roasting in another place, and we made enough money to get this going. We just started operating. When I started wholesaling, that was licensed. But when I came in to sell cups, no one [in the city government] knew we were here. We took the money and put it back into the business.' "
Code hacking and threshholds
"Thresholds" are a key Lean concept. Every code has thresholds—the points above which things get far more difficult. "Code hacking" is the art of knowing and utilizing thresholds, and it is taught at the Masters of Real Estate Development (MRED) program at the Woodbury University School of Architecture in San Diego. Instructors and students sometimes go to great lengths to keep projects below 5 units, which is the point at which commercial financing is required. A simple residential 30-year mortgage (four units or less) is far easier.
MRED developed a 12-unit building that was legally defined as four units (each unit had three "suites") to stay under the threshold. Other key thresholds are points that require large increases in parking, elevators, extra entitlement processes, or full disabled access to every part of a building. Stepping over thresholds often makes construction cost-prohibitive, especially for small businesses or working-class residents.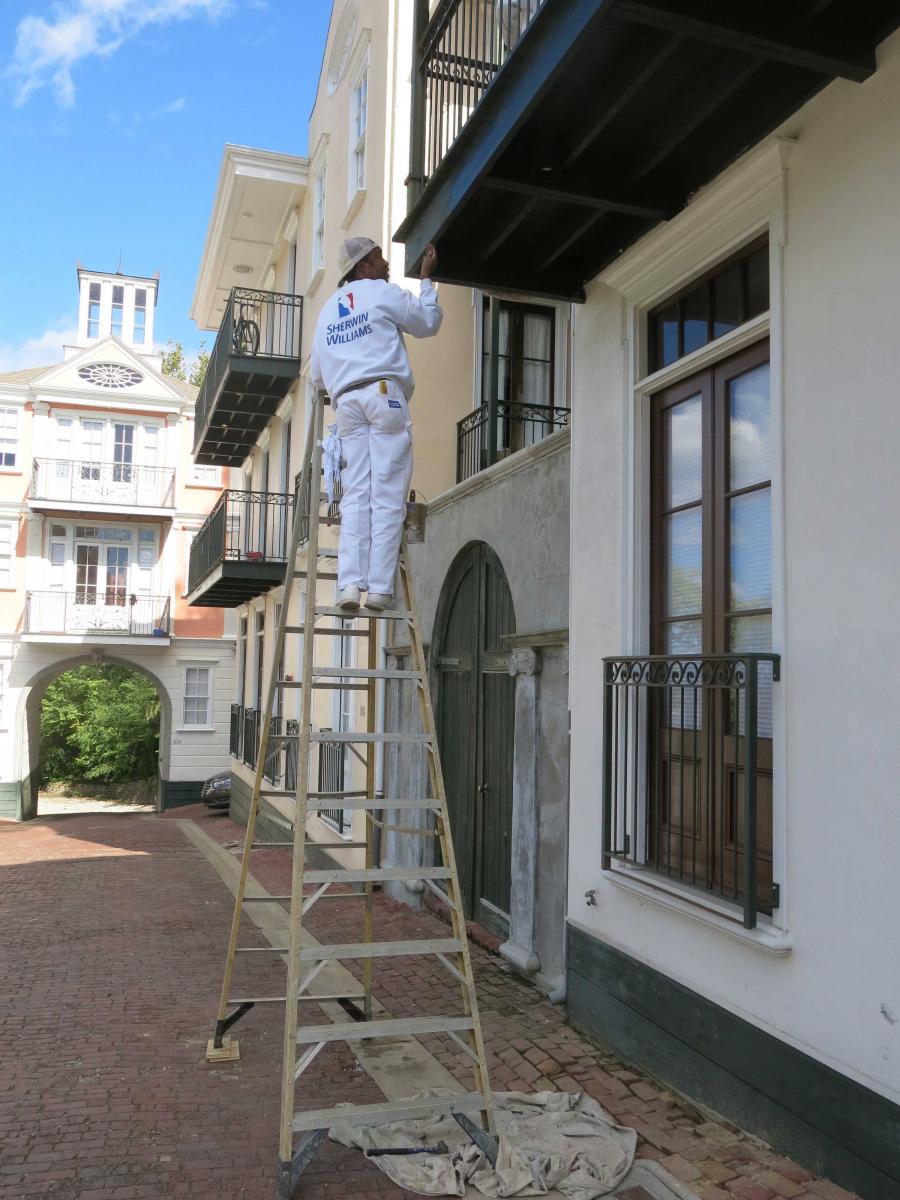 Visionaries with almost no capital created some of the best new urban projects—the Cotton District in Starksville, Mississippi is a prime example. In Faber's description: "The 150 houses that comprise this Hobbit shire on the edge of the Mississippi cotton belt create the impression of a centuries-old town. … It's like a vintage Southern neighborhood constructed as three-quarter scale—in perfect proportion, mind you—creating a sensation of Old World charm."
A former high school shop teacher and instructor at Mississippi State University, Camp cast his eye on a dilapidated former mill district next to MSU in the late 1960s. He saw an opportunity to build low-cost housing for students and his vision was a walkable place based on the architecture of cities like New Orleans. Rather than hiring credentialed architects, Camp began designing the buildings himself. When he couldn't buy specific items, he made molds of arches for Palladian windows, bases for columns, or bullnose-edged "stone" stairs. Using vernacular materials and details rather than "reinventing the wheel" is a Lean concept. Camp built a workshop and began to train workers apprentice style. The crew of middle-aged men, mostly African-American and locally hired, now numbers about a dozen. In Camp's workshop, they can make just about anything. Nothing could do more for construction craft in America than to clone Camp's workshop and workers in hundreds of cities.
Seaside Florida is also Lean. Today visitors of Seaside, which more than 60 shops, restaurants, services, and galleries, would be surprised that a generation ago the area had almost no retail economy of any kind. Developer Robert Davis approached the commercial core of Seaside "with the same lean, slow approach he took for housing: start small and slowly grow larger and more complex. 'We started with a shrimp shack,' says Davis."
Like Camp, Davis had to build what amounted to a team of local artisans to build the architectural details he was seeking. "In a sad psalm of the lost days of American pioneers, the people of the Panhandle themselves had forgotten the skills necessary to build. They had become beholden to large-scale developers who could field staffs of professionals, experts who knew the magic formulas for home construction."
Because of Seaside's remote location, the county had no planning department and little or no regulatory structure. Seaside also was a pink zone, and could do things that would be more difficult today, including "unique low-tech green solutions. … The most important of these is the drainage solution to flooding during a heavy rain. The six-sided central square of Seaside, with its stone stage, is actually shaped like a large drainage bowl." During and after heavy rains, it becomes a big wading pool where children love to splash. The streets are made of brick pavers and sand allowing for natural stormwater filtration. The grass-covered dunes—undisturbed unlike conventional development—protect the community from storm surges.
Using workarounds
Workarounds, often involving the creative use of language, are another key concept of Lean. Katrina Cottages were a Lean housing response to the ugly and institutional "FEMA trailers." These cottages have been reused as permanent housing across the US, and several dozen ended up in a courtyard style development in Ocean Springs, Mississippi. Cottage Square is sited on land that was permitted as a strip shopping center. Getting the zoning changed was too difficult, so architect/developer Bruce Tolar used a workaround. " 'I told the town planner I was going to treat it like a shopping center,' says Tolar. 'And he said okay, fine, because he was all for getting the Katrina Cottage on site, and the mayor was for it, too.' ... "Cottage Square is a case study in what a single New Pioneer can accomplish by bending the rules and regulations that make simple, elegant affordable housing impossible in most of America."
Phoenix Arizona came up with a program that turned Lean Urbanism on its head, Faber says: Instead of using young pioneers operating in a gray zone beneath the regulatory radar, the city would push a top-down effort to make it easier for small businesses to resuscitate older buildings and make new enterprises in dilapidated areas. Out of it came the Adaptive Reuse Program. Its goal: To overcome coding absurdities that make small projects too expensive for small businesses.
The idea would have worked brilliantly if it were not for mid-level bureaucrats—Lean urbanists call them "burons"—who threw up roadblocks at every turn. "Time and time again, it was upper-echelon city officials who bent the codes to make the project work, pushing it down through a stubborn bureaucracy," Faber says.
The bottom line:  "When rules are regulations are lightened or even lifted, people are able to create wealth from work and ingenuity. This is not a siren call to the anarchy of absent rules. We need basic regulations that preserve us from danger—to ensure that food should not contain toxins, for example, or that buildings should not collapse. But the preponderance for regulations and the price for compliance are neither fair nor reasonable."
Faber concludes: "Citizens are far more capable of rebuilding this country than our professionally regulated system would give them credit for."
The New Pioneers, by JP Faber, BenBella Press, 2017, hardcover, 258 pages.