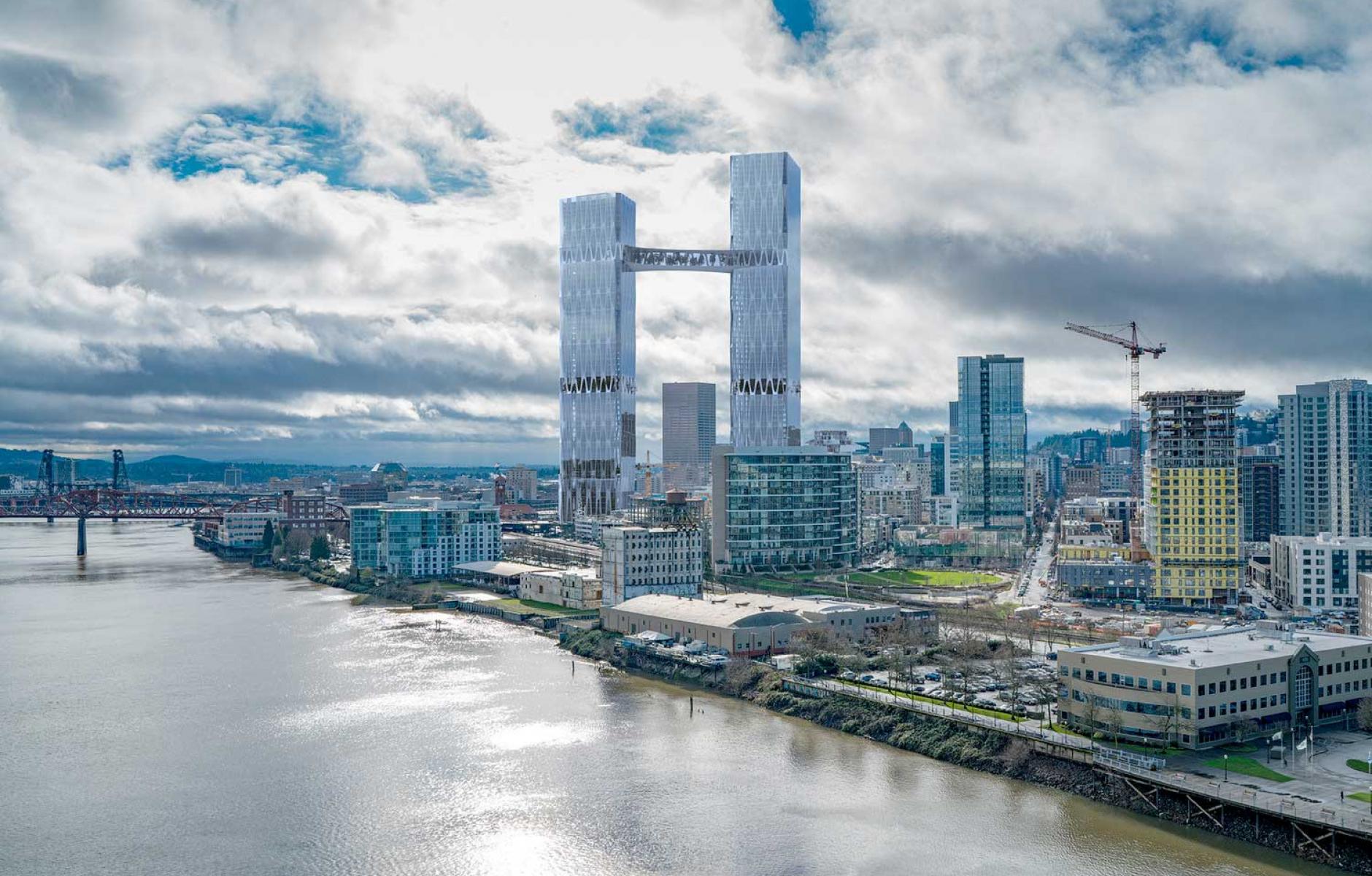 Rendering william / kaven architects
A towering proposal for Portland's Pearl
I don't often write about skyscrapers, but this proposal includes smart urban design moves.
Portland's Pearl District may get five million new square feet of development, including  two towers—one 970 feet tall—in what is called the Broadway Corridor Plan. This project is interesting because it would extend the Portland tiny block pattern and the city's iconic "park blocks." It also would require zoning variances, so maybe it will never happen.
Nevertheless, I find the urban plan encouraging. Downtown and the oldest Portland neighborhoods are built on 200-by-200-foot blocks. This pattern makes for excellent urbanism—although, and perhaps because, they put certain limits on development. When the rail yards of the Pearl District were developed starting two decades ago, the city chose to extend this block pattern north, creating a 100-block area that author Philip Langdon calls "best large walkable urban neighborhood created in the core of an American city" in recent decades.
At the eastern edge of the Pearl District is a superblock that is co-owned by the Postal Service and the Portland Housing Bureau. This area, along with other larger blocks, is proposed for redevelopment in the Broadway Corridor Plan. The urban plan by william / kaven employs the Portland street grid pattern, creating about 15 new blocks. Portland's iconic "park blocks"—6 blocks long currently—would be extended to 9 blocks long with the project.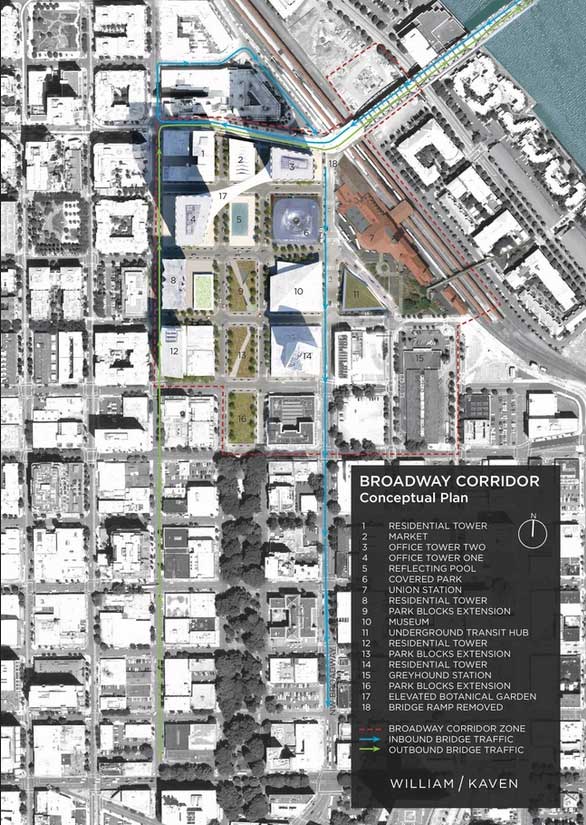 The plan would link the existing Pearl District to the city's Union Station, and add on to an amazing public space on the 32-acre site. The small blocks  shape the vertical development. Although the new towers—linked by a 670-foot-high bridge with a botanical garden—would remake the Portland's skyline, the towers have similar width and depth to other Pearl District buildings. They seem to fit in a way that many new skyscrapers in other cities do not.