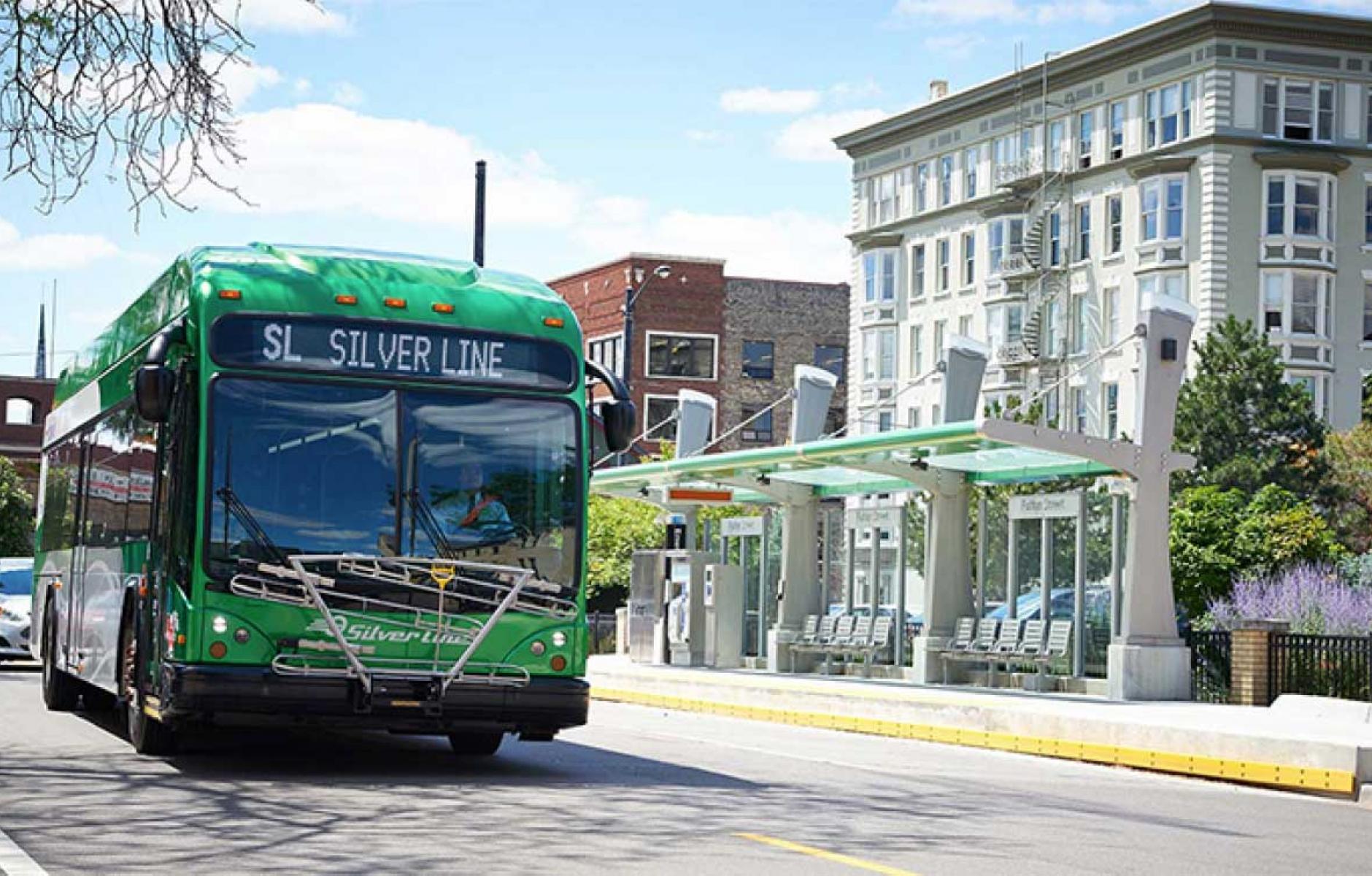 The Grand Rapids bus systems could be a framework for equitable transit-oriented development. Source: City of Grand Rapids
For Grand Rapids, a 'people first' development policy
The issue has changed from whether the city will grow to how and for whom the development is taking place.
After a declining first decade of this millennium, Grand Rapids, Michigan, has turned the corner on population growth and development. The city has grown by 4.5 percent this decade, compared to a 4.9 percent loss in the 2000s. The city of nearly 200,000 residents has seen $2 billion in development in the last five years, including about three quarters of a billion dollars invested downtown.
Meanwhile, a few neighborhoods have rapidly gentrified, with rents doubling and even tripling, city officials say. The issue has changed from whether the city will grow to how and for whom the development is taking place. The city seeks "to increase access to opportunity for communities that are increasingly disconnected from population growth," according to a memo on the findings from The Rose Center for Public Leadership's Land Use Fellowship, a technical assistance program of the National League of Cities and Urban Land Institute. Four cities participate in the program annually, and Grand Rapids just completed its fellowship. CNU was invited to a retreat in Los Angeles to help tell the story.
"We have been climbing our way out of population decline and reinventing local and state economies," says Kristopher Larson, recent president and CEO of Downtown Grand Rapids Inc. "The activity of development alone is no longer enough. How can we direct and gear the machinations of our public incentive toolbox to produce better outcomes for all Grand Rapideans?"
The fellows, including Mayor Rosalynn Bliss and city officials Kara Wood and Josh Naramore, recommend a corridor strategy for transportation projects and development incentives that could revitalize neighborhoods to the north, northeast, east, and southeast of downtown. This is a framework for transit-oriented development around the city's bus system.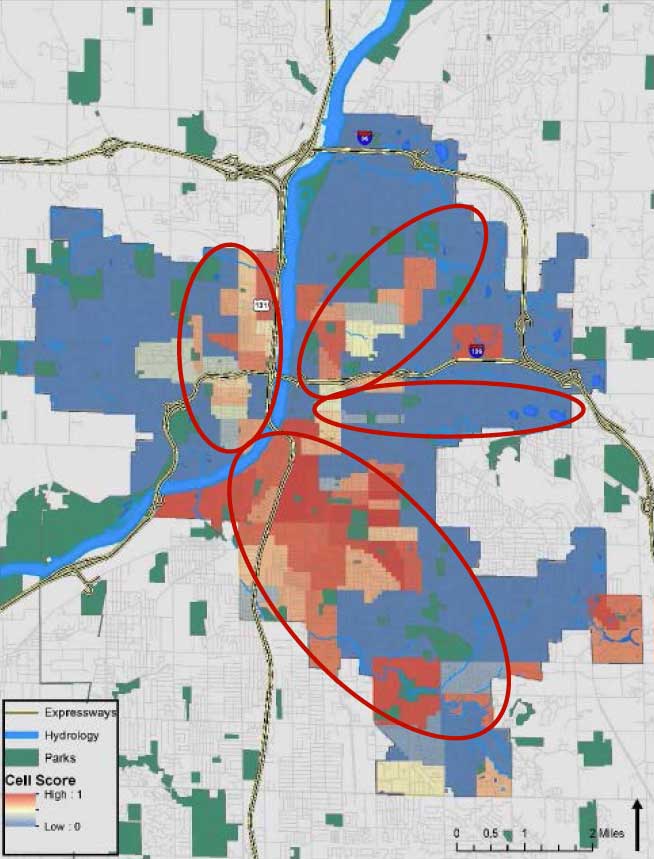 In addition, the city is seeking a "people-first" priority for transportation investments. In the past, much of the public money has gone to structured parking—expensive storage for automobiles. "Transportation is the second-highest household expense after housing. To the extent one can lower it, this allows households to spend money on other needs," the fellows note.
Other ideas include more funds for affordable housing and better public engagement—including, potentially, the hiring of a "chief participation officer" to make sure that voices are heard from underrepresented communities. 
A final report by fellows included the following policy recommendations:
1) Establish a geographic focus for using incentives and development tools to achieve the city's equitable economic development goals. City incentives and resources should focus on transit corridors and areas of the city where investments are needed to ensure that neighborhoods are sharing in the growth and development.
2) Use public land disposition to support affordable housing. A percentage of revenues from sale of city-owned land could contribute to an affordable housing fund. An 18-acre site just west of downtown called 201 Market, envisioned as a mixed-use development, is an opportunity to put that policy in place.
3) Prioritize public incentives for a more walkable, bikable, and transit-accessible city. "Currently, the largest eligible activity that qualifies for the use of public incentives is structured parking, which is the most expensive mode to accommodate, for both the city and individual users." Instead, the report envisions a hierarchy that places parking at the bottom, and pedestrian benefits at the top.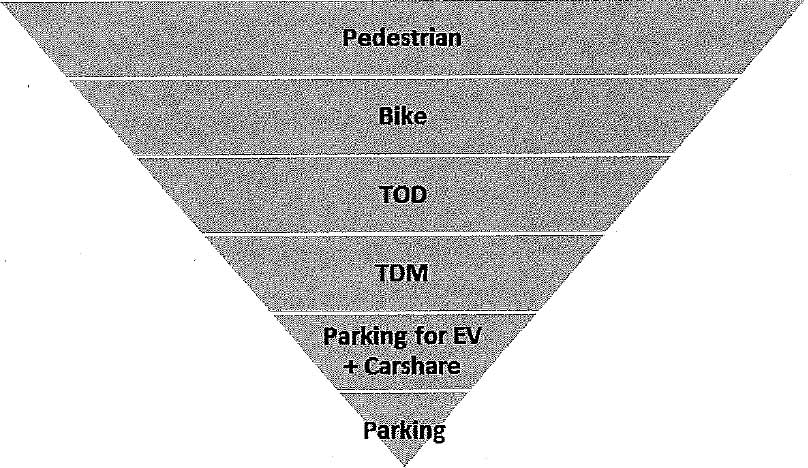 4) Where public incentives are offered, require a percentage of contracting with small and local businesses and consider additional requirements for the purchase of local goods and services.
5) Develop an equitable economic development strategy.
6) Develop a comprehensive transportation vision to support equitable development. "Transportation and mobility need to be elevated by creating a structure to more rapidly advance improvements in transit, biking, and walking."