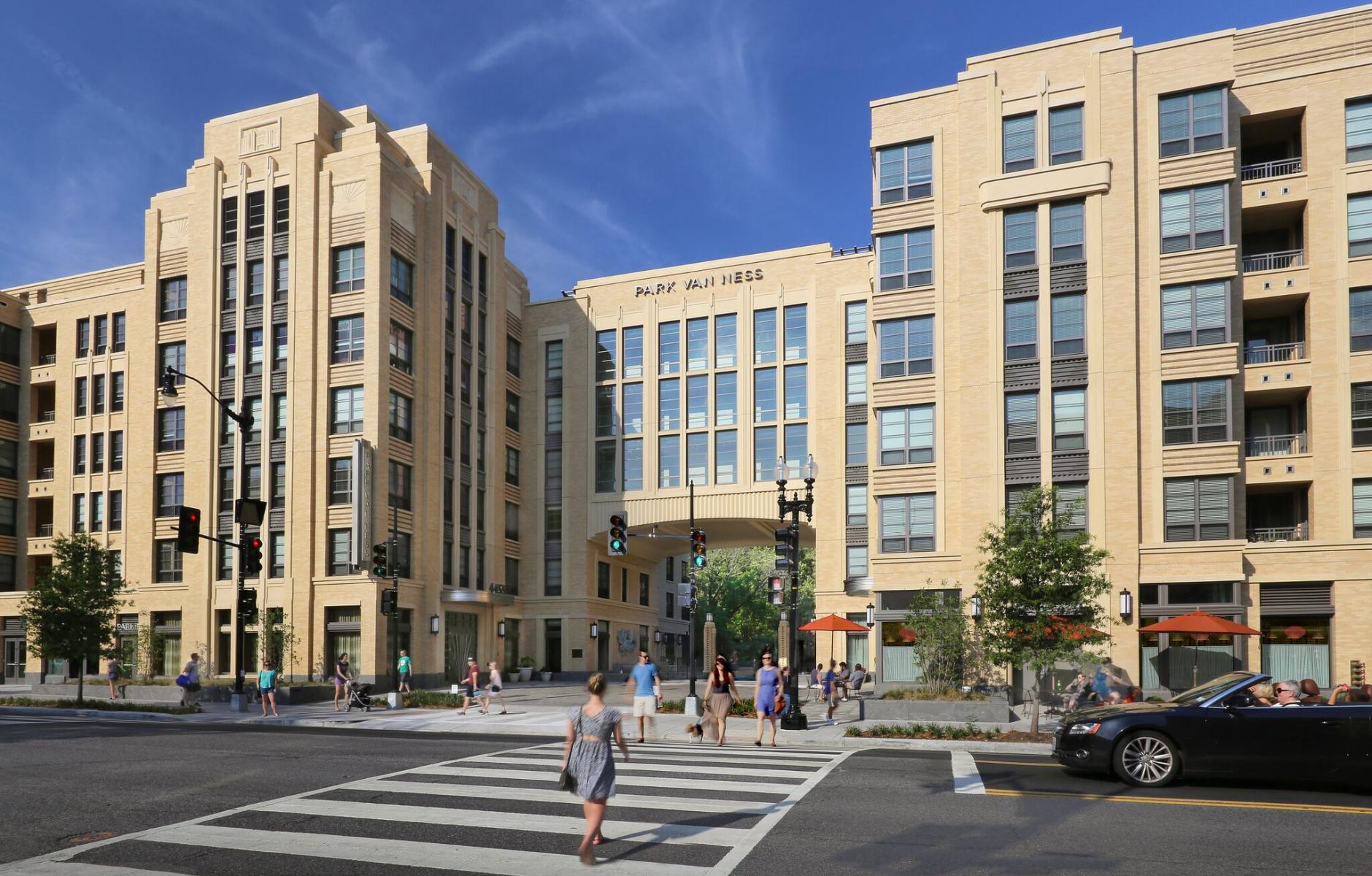 Park Van Ness looking through the archway to a plaza that overlooks Rock Creek Park. Source: Torti Gallas + Partners
A gift of nature and architecture
Park Van Ness has remarkable details—and opens up a view from a major thoroughfare to a major urban park.
This beautiful Art Deco building is a striking addition to a major urban thoroughfare, terminating a vista at the end of a cross street with a grand, two-story archway that leads into a 5,000-square-foot public plaza overlooking an important urban park in DC.
It's not often that a building like Park Van Ness is constructed today. The six-story, 271-unit apartment building features ground-floor retail and is located near a transit stop on Connecticut Avenue in the nation's capital.
"CNU recognizes good urban architecture, and this is some of the best that I have seen—it's a big urban gesture," says architect Daniel Solomon, a Charter Awards jury member this year.
The building acknowledges the vista with a view of nature framed by architecture that makes the pedestrian experience more interesting by breaking up the large building into two halves. The street-level view of the park's magnificent tree canopies, highly visible because of a drop in grade, is a gift to the community. The archway and plaza added considerable expense—because the building required two elevators—but developer BF Saul and the design team decided the community benefits outweighed the cost.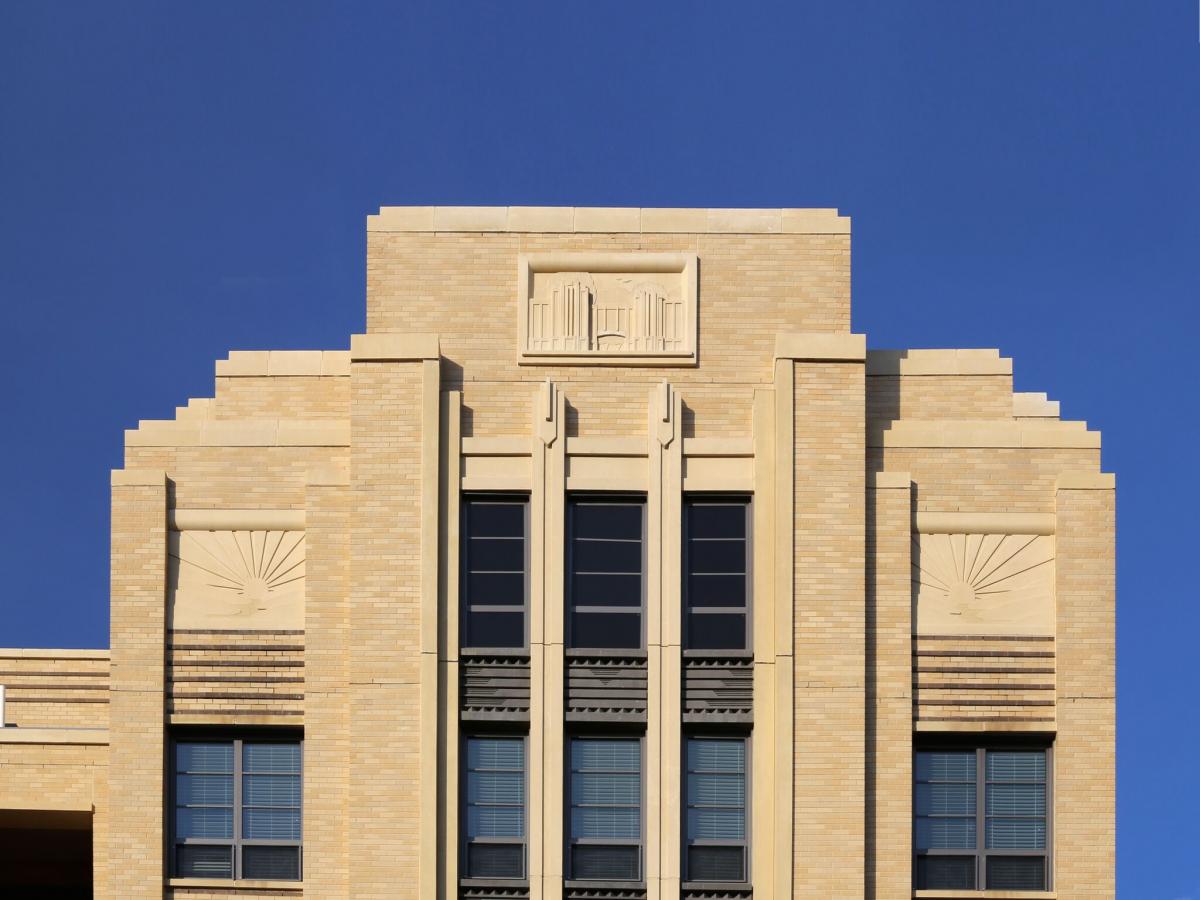 Connecticut Avenue is a major thoroughfare through Northwest Washington leading downtown, lined by residential buildings and mixed-use districts with stops on the DC Metro's Red Line. The Van Ness urban node is close to Rock Creek Park—but prior to this building's construction, Connecticut Avenue in Van Ness had no visual connection to the urban green space.
Options for walking, bicycling, and transit are plentiful—as is on-street parking—and so the Park Van Ness includes fewer than one parking space per unit. A courtyard faces the primary thoroughfare.
Neighbor Justin Wood appreciates the contribution to place. "The Art Deco styling of the building feels like it's been in the neighborhood for a much longer time than a few months. It feels natural mixed in with other older buildings."
Great care was given to maintain the "art" in the Art Deco language. Numerous custom decorative pre-cast panels throughout the main facade evoke themes from the adjacent park. Additionally, two custom sculptures were commissioned which bookend the archway into the park. Custom paintings, also inspired by the park, are placed throughout the public spaces.
Torti Gallas + Partners won a Charter Award in 2017 for Park Van Ness.