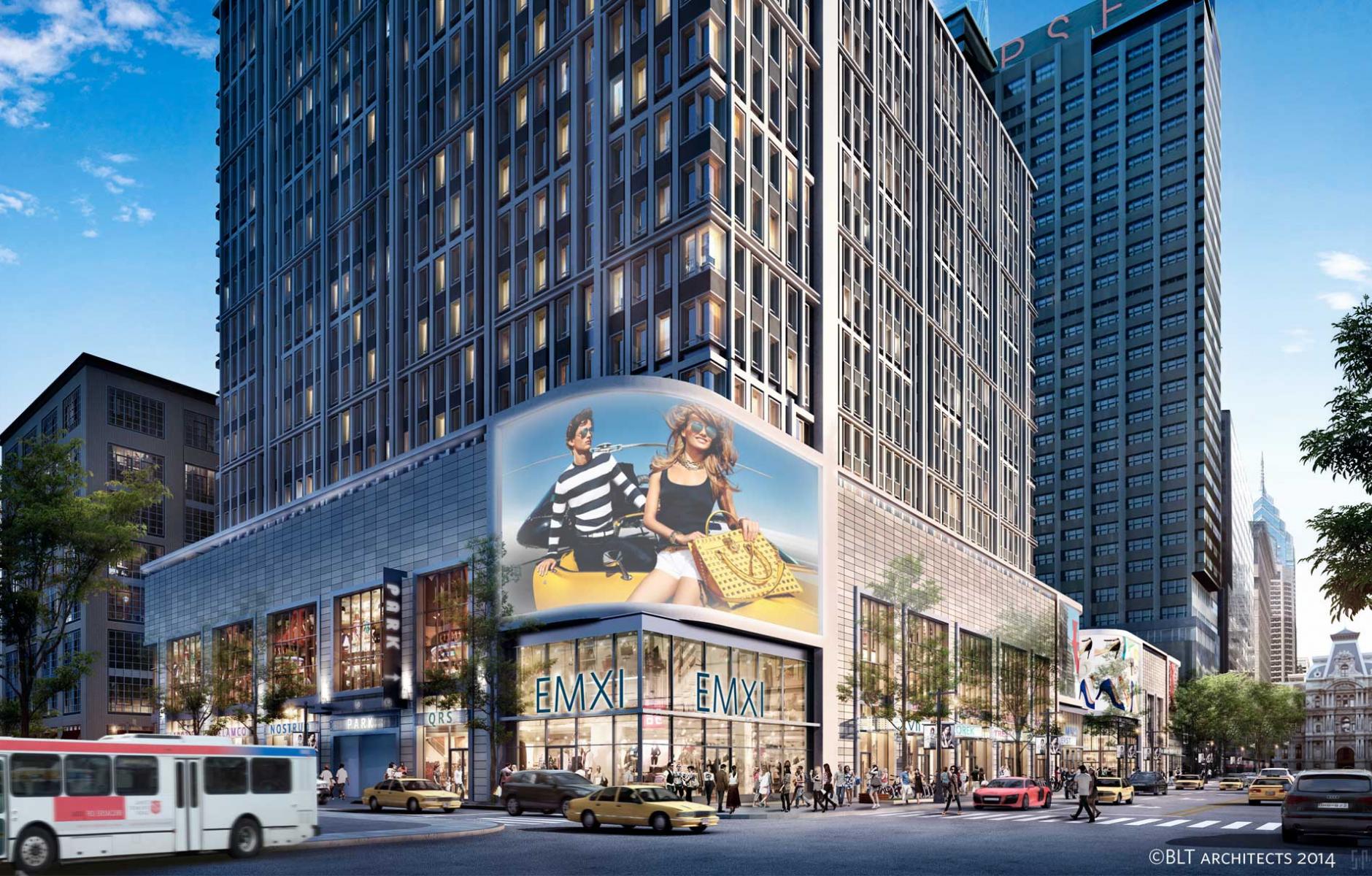 Market East development, which is under construction in Philadelphia
This seems like good news: Why are economists anxious?
Prices for real estate in many cities have recently stalled, The New York Times reports, yet the development boom continues.
The New York Times recently reported some surprisingly good news for cities in its real estate section, and naturally this makes economists worried. They don't call economics "the dismal science" for nothing.
The prices for urban real estate seem to be stalling, but developers continue to build and find buyers. The article mentioned cities like Philadelphia, Seattle, Baltimore, Columbia South Carolina. Developers report how rapidly these buildings are leasing.
"The growth has been so strong, for so long, that some leading economists have started warning about overdevelopment, worried that flattening prices could leave builders struggling to pay their debts," reports the Times.
"The Federal Reserve in February expressed "growing concern" about commercial property, including large apartment buildings, in cities like New York, Boston and San Francisco. An index of national commercial property prices from Green Street Advisors, a real estate research company, has gained sharply since the recession although has largely stalled since late 2016."
This concern strikes me as a little perverse, given that many cities have experienced a wave of revitalization—or gentrification—and that rising rental and urban home prices are a major concern for citizens and public officials in growing cities. Prices have risen dramatically in and around downtown over the last two decades (with the exception of the Great Recession, but this was merely a pause). Any news that this trend is abating offers relief to urban buyers and renters.
Developers do not appear to be pulling back, no matter the warnings, believing that there are many people who want to live in cities, the Times reports. "In a sign that the supply of housing will continue to swell in coming months, the number of building permits, a forward-looking indicator, rose 5.7 percent in April compared with a year earlier, the Census Bureau said," says the Times.
Strong development in cities without rising prices: If this is true, then that is a trend would have social and economic benefits for cities. We should enjoy this while it lasts.
The Times reports that a wide range of people are relocating to cities, from young workers to retirees, and that developers have confidence that the demand is deep. Here's how Ron Caplan, the president of PMC Property Group, a Philadelphia-based developer of rental properties, explained the appeal to people moving from the suburbs: "What they have discovered is that it's a lot more fun being social than it is going home at the end of the day, closing the door and watching television," he said.