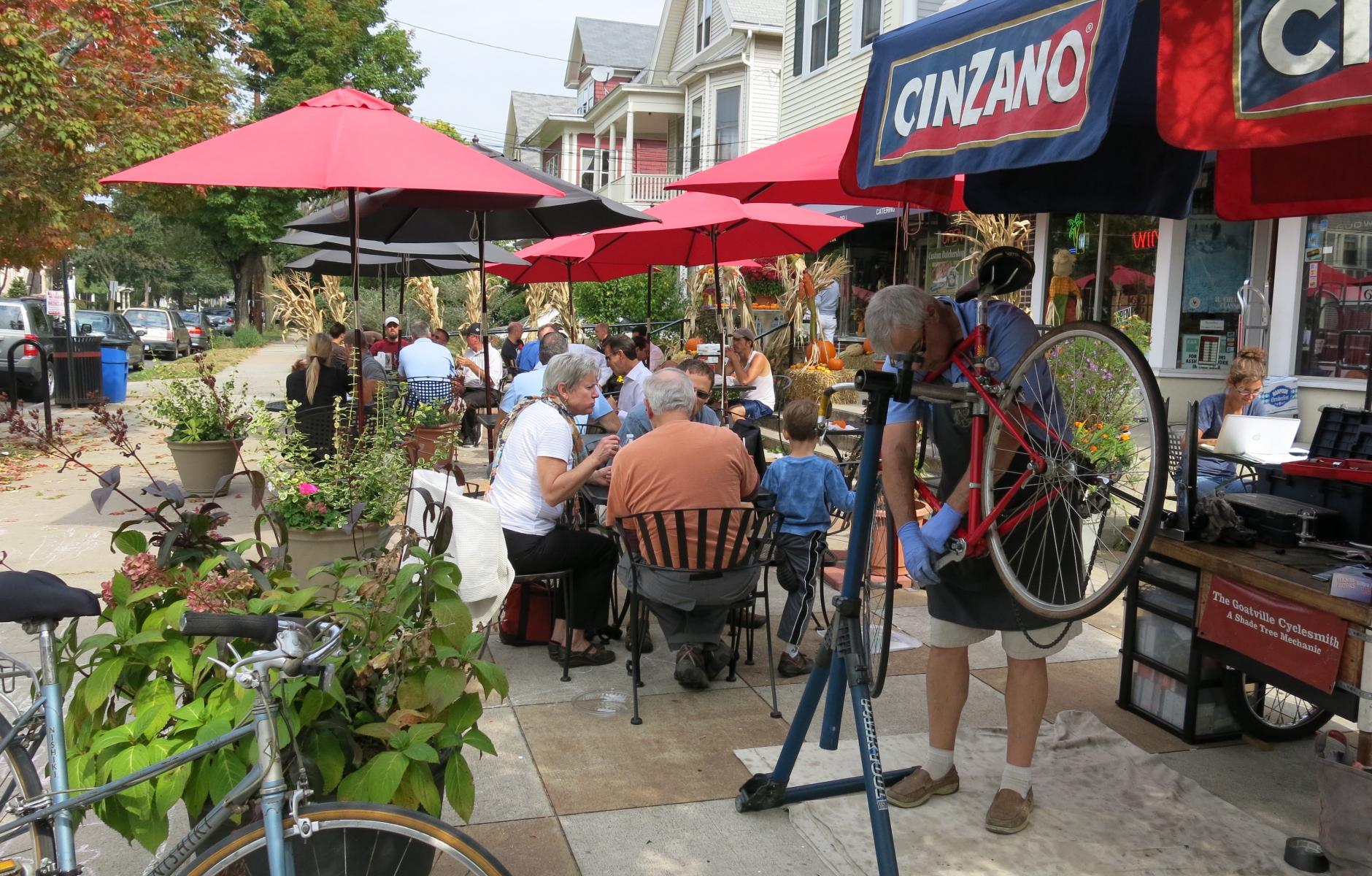 A public space in front of shops in the East Rock neighborhood, New Haven, CT, where a man works on bicycles at a temporary stand near cafe tables. Photo: Philip Langdon, Within Walking Distance (Island Press).
Complete communities at all scales, for everyone
A new book offers an in-depth report on how public officials, citizens, and developers are working together to create walkable and inclusive communities.
Once started, I found Philip Langdon's new book, Within Walking Distance: Creating Livable Communities for All, hard to put down. I worked with Phil for 10 years on the publications New Urban News and Better! Cities & Towns, but the book's compelling narrative—not a personal connection—kept me reading.
The book is organized in six extensive chapters—each tells the story of a community that has transformed itself to achieve both urbanism and equity goals. From smallest to largest, they are:
Downtown Brattleboro, Vermont.
The Cotton District in Starkville, Mississippi.
East Rock in New Haven, Connecticut, where the author lives—a neighborhood in a mid-sized city.
The Pearl District in Portland, which Langdon calls the "best large walkable urban neighborhood created in the core of an American city" in recent decades.
Center City Philadelphia and surrounding neighborhoods.
Little Village in Chicago—a four-square-mile, largely working class and Hispanic area.
These places are built on human-scale, mixed-use blocks that epitomize the New Urbanism ideal of neighborhoods that are diverse in use and population; designed for pedestrians, bicyclists and transit users as well as motor vehicles; and shaped by physically defined and universally accessible public spaces.
While many of the case study areas started with "good bones" and historic buildings, Langdon details the substantial improvements have been made by creative leaders, citizens, and developers in recent decades. In the case of Portland and Starkville, urban places have been built nearly from scratch. Within Walking Distance chronicles a story of national importance—how America has reclaimed cities and towns on a human scale to benefit a broad range of people.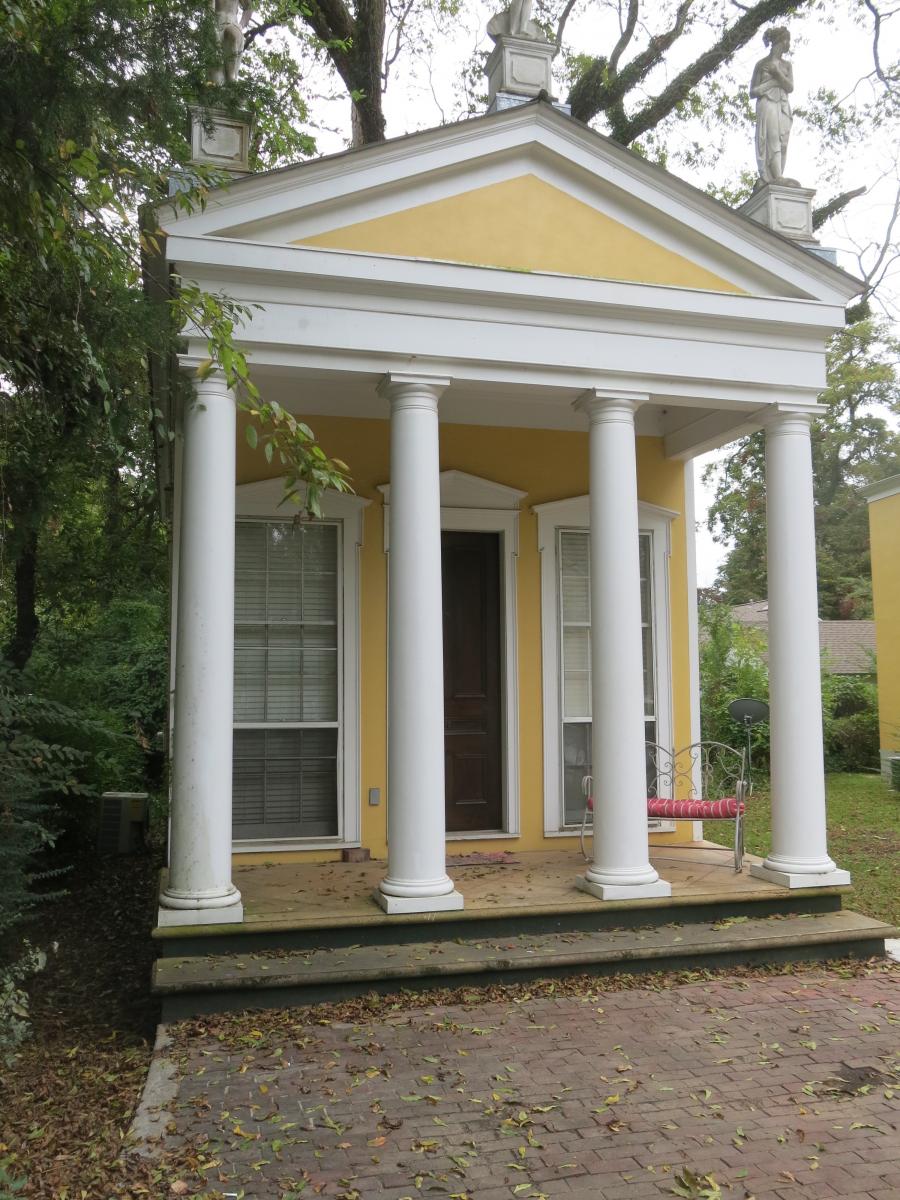 Starkville story
Google Starkville and up pops a photo of what looks like a historic area called the Cotton District—it could be Starkville's version of the French Quarter. People in the photo casually enjoy the authentic ambience. But the Cotton District is not historic, it's primarily the work Dan Camp, one guy with tenacity and an unusual set of skills. Patiently, over more than 40 years, the former shop teacher has built a neighborhood of such charm that it given the entire town a sense of place. "We don't have a square, we don't have a river, we have the Cotton District," explains Jason Walker, alderman and landscape architecture professor with nearby Mississippi State University.
Langdon delves deep into how Camp has accomplished this with a band of apprenticed artisans, many of whom dropped out of high school, spent time in prison, or faced difficult family problems before joining the Cotton District crew. Camp started acquiring property cheaply in the 1970s—the area was so blighted that municipal officials paid little attention to what Camp did at first. He presented building plans that were "little more than sketches on napkins," Langdon says. Nowadays, some urbanists refer to an area like that as a "pink zone"—light on red tape—or the NGIS (nobody gives a shit) part of town.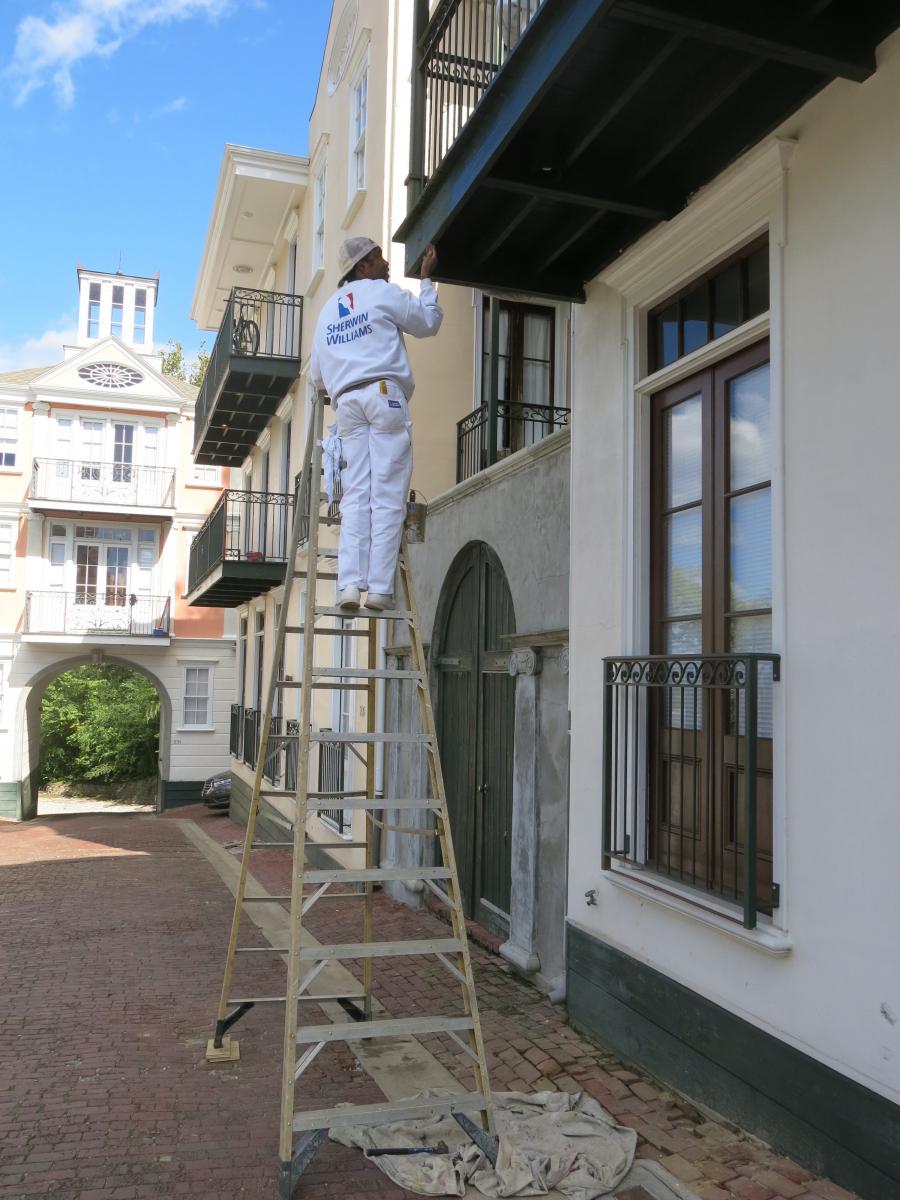 Building by building, the mixed-use area was constructed on an assembly of narrow streets and oddly shaped blocks built and designed by Camp. The units are small, and therefore relatively affordable. Camp owns nearly all of it and the Cotton District has made him wealthy, Langdon writes. While Camp's iconoclastic approach makes the Cotton District difficult to replicate exactly, Starkville offers many lessons for small-scale developers and local officials.
Harvesting Pearls
In scale of development, the Pearl District in Portland is at the other end of the spectrum from Starkville. In 1997, a large portion of this area north of downtown Portland was still a rail yard, with many other blocks of run down or vacant low-to-mid-rise warehouse buildings. The industrial area was rechristened The Pearl District, because it was "like a crusty oyster, rough on the outside, but holding pearls within," Langdon writes.
The transformation began, like so many other revitalized urban districts, with "artists and their followers" who started moving into former warehouses that were converted to lofts with the help of investors. Meanwhile, an entrepreneur established what became the largest new and used bookseller in the US, Powell's City of Books. Microsoft, Adidas, the Keen shoe company, and other firms have also set up workplaces.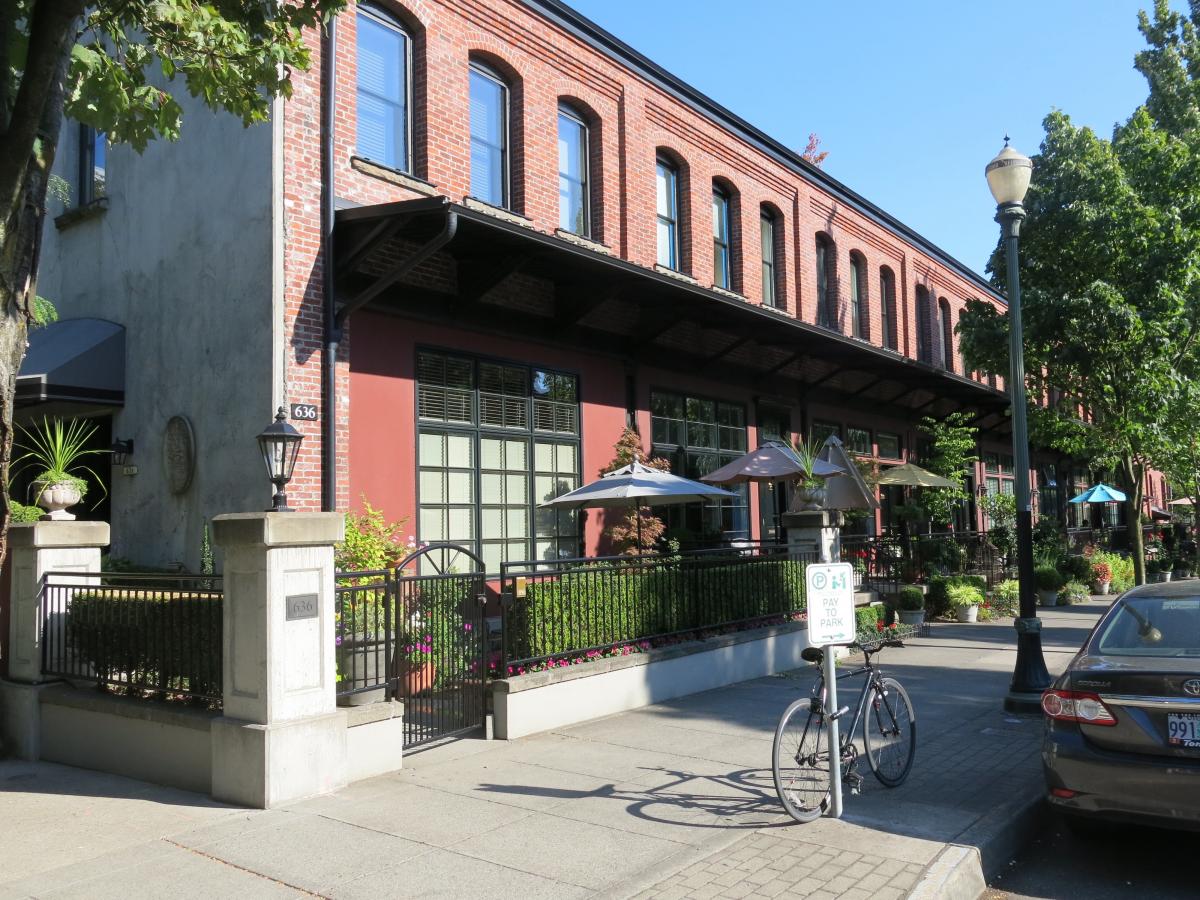 Public decisions and investments have made a huge difference. Portland is made up of tiny, 200-by-200-foot blocks. Since much of the Pearl is built on former rail yards, the city could choose whether to follow this precedent or not. Developers did not want to extend the 200-by-200-foot grid, but the Portland Development Commission saw advantages in small blocks, which give pedestrians and motorists a greater choice in routes. Eager to get started, the developers gave in to the small block idea. Now Homer Williams, a key development figure in the district, calls the 200-foot blocks Portland's "secret sauce." This sauce was applied to the entire 120-block Pearl District, and is a critical aspect of the district's human scale and walkability.
The city built a streetcar line connecting the Pearl District to downtown, announced in 1998 and opened in 2001. The streetcar was criticized as a waste of money—buses would have been cheaper. Few are questioning that decision now. Between 1998 and 2015, land within a quarter mile of the streetcar experienced a development boom, amounting to nearly 18,000 residential units and 7.7 million square feet of commercial space. That's a small city in itself, within just a couple of square miles of land. The boom continues today.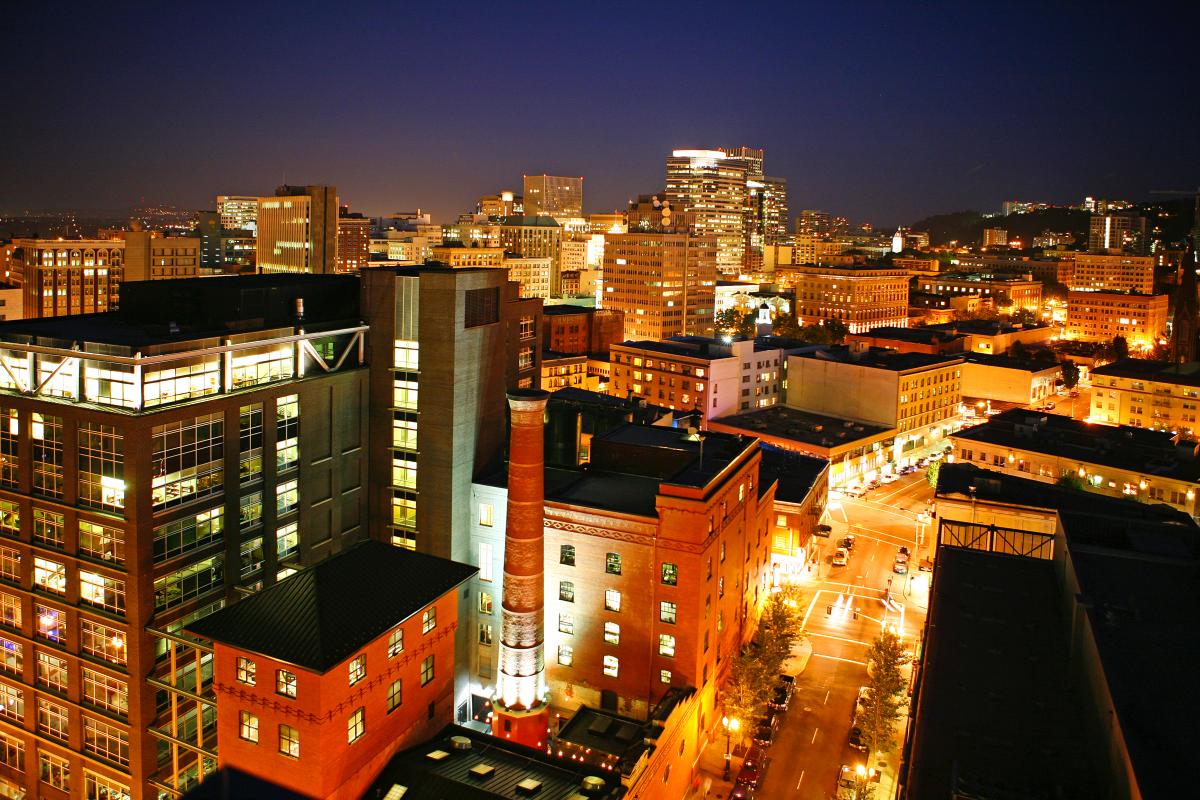 The most impressive part of the Pearl District may be its affordable housing. The city negotiated an agreement with the rail yard developer to make 35 percent of units affordable to people with moderate to low income. Meanwhile, the city has invested substantial tax-increment financing funds for more affordable housing. Thousands of affordable units have been built. "Because most of the subsidized buildings are handsome, not drab, many visitors think the Pearl is richer than it is," says Steve Rudman, former executive director of Portland's public housing authority. Many of the affordable units are rented to service workers for scores of restaurants and retail establishments.
The Pearl District, and the other places profiled in this book, face ongoing challenges. In Portland, success has brought new problems. Because property values have risen dramatically, historic buildings that were saved may face demolition to create taller buildings—a succession that would detract from the neighborhood's charm. During the first decade and a half, new buildings were simple, based on the warehouse look of the district. Now glassy, fashionable buildings are rising—at odds with the historic character of the Pearl. And the affordability challenges continue. These and other problems must be solved by the current and future generations of Portland leaders and citizens. Urbanism is not easy.
Within Walking Distance deals with gentrification, especially in Philadelphia. Little Village in Chicago highlights an urban sector where placemaking and walkability have improved with little gentrification—but Center City Philadelphia shows negative and positive effects on long-time residents. "The word, traceable to the English term gentry, is an intellectual obstacle; it fundamentally mischaracterizes many of the Americans who are moving into old urban neighborhoods," Langdon writes—adding that "displacement is a more useful term."
The issue is nuanced. Neighborhoods around Center City have seen improvements that benefit long-time residents. Many black families who have departed over the years have done so voluntarily for a variety of reasons—including older blacks who have gone South to join grown children or moved to smaller houses to fit retirement needs. Studies indicate that the numbers of families who have been displaced have been relatively small as a percentage of the overall population, but their hardships are real. "the very poorest who departed tended to end up in low-income neighborhoods, where there were greater problems, such as crime, higher unemployment, and worse-performing schools," Langdon says.
I have visited and previously studied most of the case studies covered in Within Walking Distance—but the book is so rich in detail that I learned something useful or remarkable on nearly every page. Langdon is one of the most experienced and knowledgeable writers on urbanism today. The broad variety of ways and locations to transform existing neighborhoods and make new places to live, work, and play is impressive. The demand for walkable places is bringing out remarkable creativity in the public and private sector from coast to coast. The new urban era is upon us, and Within Walking Distance may be the best guidebook to explore how people and places are making this period a reality.
Within Walking Distance: Creating Livable Communities for All, by Philip Langdon, 2017, Island Press.