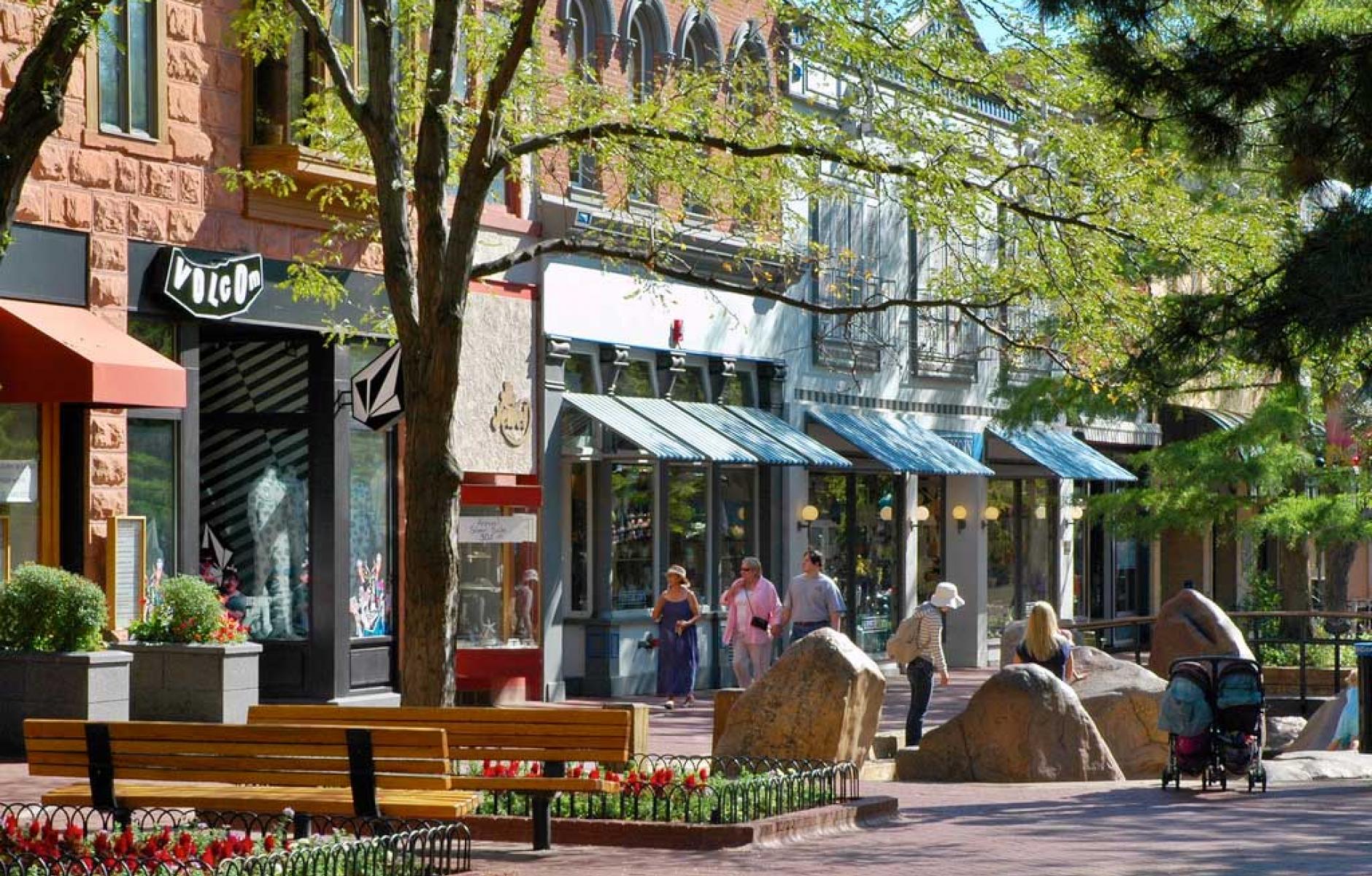 Source: Sitephocus
Jane Jacobs was right
Older and smaller buildings and a wide range in building age offer real economic and social benefits for neighborhoods and urban centers.
This year is the centenary of Jane Jacobs's birth. Two years ago, the National Trust for Historic Preservation tested her theories on old buildings and walkable places, releasing a report called Older, Smaller, Better that strongly supports many of her observations on cities. This  month, a follow-up report is due for release that will greatly expand upon the research. Public Square is revisiting the 2014 study today.
Older and smaller buildings and a wide range in building age offer real economic and social benefits for neighborhoods and urban centers, according to a study of three major cities—Seattle, Washington DC, and San Francisco. 
The study was inspired by Jane Jacob's well-known contention in her influential 1961 bestseller, The Death and Life of Great American Cities. She argued that "Cities need old buildings so badly it is probably impossible for vigorous streets and districts to grow without them."
Old buildings provide cheap and flexible space for business owners, skilled makers, and artists to operate. They balance the newer, more expensive buildings where more established enterprises and richer folk can reside. These newer buildings eventually become old and the cycle comes full circle. Small buildings add variety and diverse ownership to a neighborhood, also contributing economic vitality, according to Jacobs.
The study, sponsored by the National Trust for Historic Preservation, was designed to test Jacobs's theory. The research comes to predictable but still important conclusions from core cities in three of the strongest real estate markets:
Young people love old buildings. In Seattle, San Francisco, and Washington, DC, the median age of residents in areas with a mix of small, old and new buildings is lower than in areas with larger, predominantly new buildings. These areas are also home to a more diverse mix of residents from different age groups.
Nightlife is most alive on streets with a diverse range of building ages. San Francisco and Washington DC, city blocks composed of mixed-vintage buildings host greater cellphone activity on Friday nights.
Older business districts provide affordable, flexible space for entrepreneurs from all backgrounds. In Seattle and Washington DC, neighborhoods with a smaller-scaled mix of old and new buildings host a higher proportion of new businesses, as well as more women and minority-owned businesses.
The creative economy thrives in older, mixed-use neighborhoods. In Seattle and Washington, DC, older, smaller buildings house significantly greater concentrations of creative jobs—e.g. media production, software, and performing arts businesses--per square foot of commercial space.
Older, smaller buildings provide space for a strong local economy. In Seattle and Washington DC, streets with a combination of small, old and new buildings have a higher proportion of non-chain restaurants and retailers.
Older commercial and mixed-use districts contain hidden density. In all three cities, streets with a mix of old and new buildings have greater population density and more businesses per commercial square foot than streets with large, new buildings.
The report argues for slow new development in historic neighborhoods. Drastic change may harm their economy. "While this research indicates that successful commercial and mixed-use districts benefit from new construction, these changes should be gradual."
The study itself is fascinating. In effect, researchers filtered each city through a 200-by-200 meter grid, measuring the age, diversity of age, and size of buildings in commercial areas. The team pored through records, many of them hard copies in assessor's offices. Higher average building age, greater diversity of building age, and smaller individual buildings (greater "granularity") produced a higher score of "character." The character score of each grid was compared with 40 measures of economic and social activity in census blocks.
Nearly all of the areas studied were on historic street grids. Downtowns tended to have larger buildings and less diversity in age. Main streets that grew around streetcar routes have older and smaller buildings (one of the recommendations is to "Preserve the streetcar legacy"). Single-use commercial areas in the suburbs were not included in the study, although a few such centers have been built in the core cities. 
The results are variable—not all of the commercial districts with high character scores performed better. Overall, the study concludes: "Building age, building age diversity, and the granularity of building fabric emerged as significant predictors of community vitality, even when taking into account the effects of income, access to transit and construction permit dollars."
Among the recommendations: Cities should make it easier to reuse small buildings. In some cities, "older commercial buildings languish, with empty upper floors or vacant storefronts. Cities can help unlock the potential of these spaces by removing barriers, such as outdated zoning codes and parking requirements and streamlining permitting and approval processes."
Preservation Green Lab, a department of NTHP, headed the study with collaborators Impresa Inc., Gehl Studio, State of Place, and Basemap.