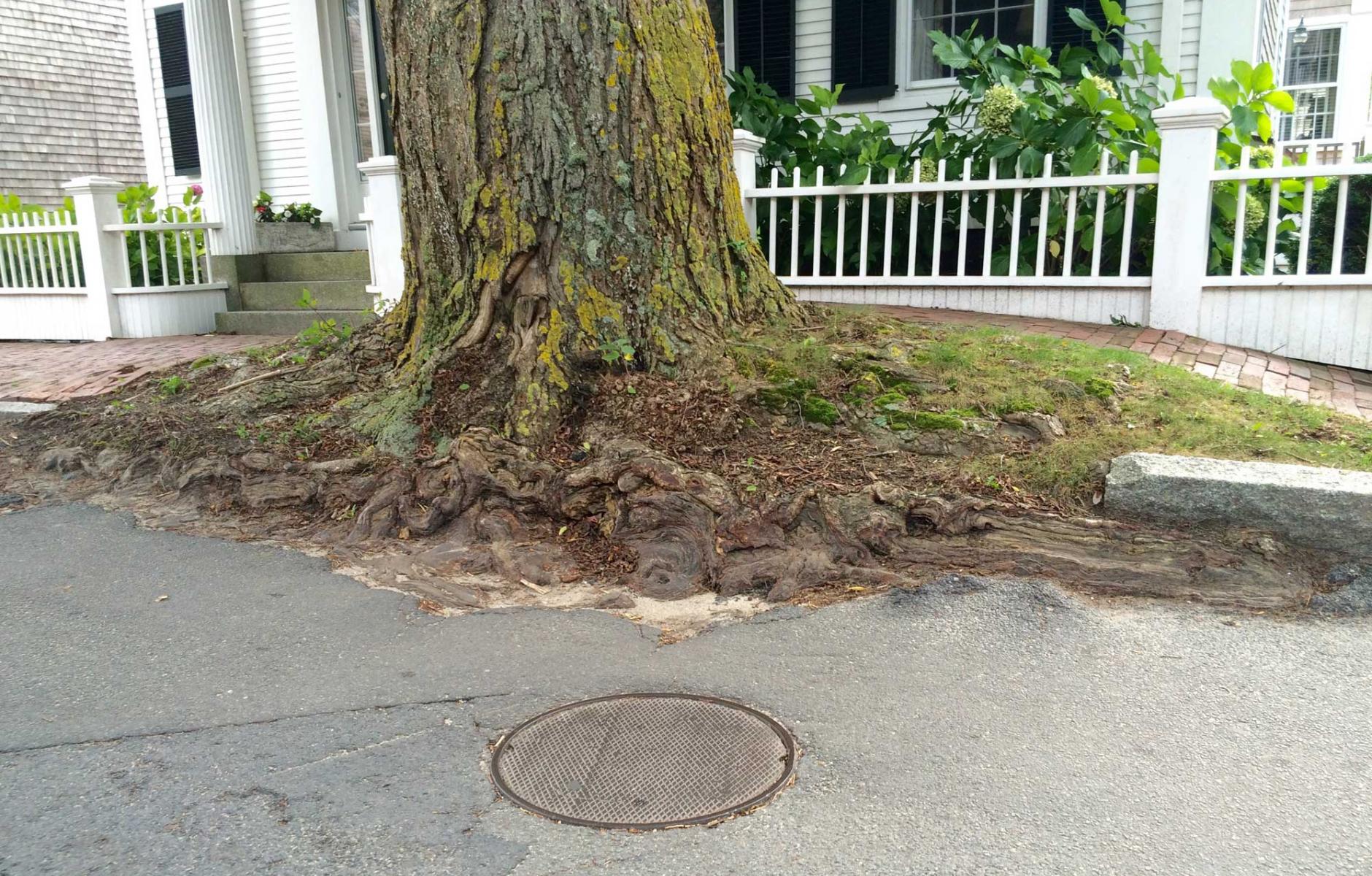 Photo by John Massengale
There once was a tree on Nantucket
There once was a tree on Nantucket
With none of its roots in a bucket.
"That can't be,"
Said the state DOT,
But no driver has ever yet struck it.
Note: Architect John Massengale recently took photos on Nantucket, Massachusetts, of trees growing into streets and sidewalks. These random trees are part of the considerable charm of Nantucket, which, as an island with no access to the mainland by road, has a public realm that was never entirely remade to suit motor vehicles. Massengale wrote the Limerick to match the photo.