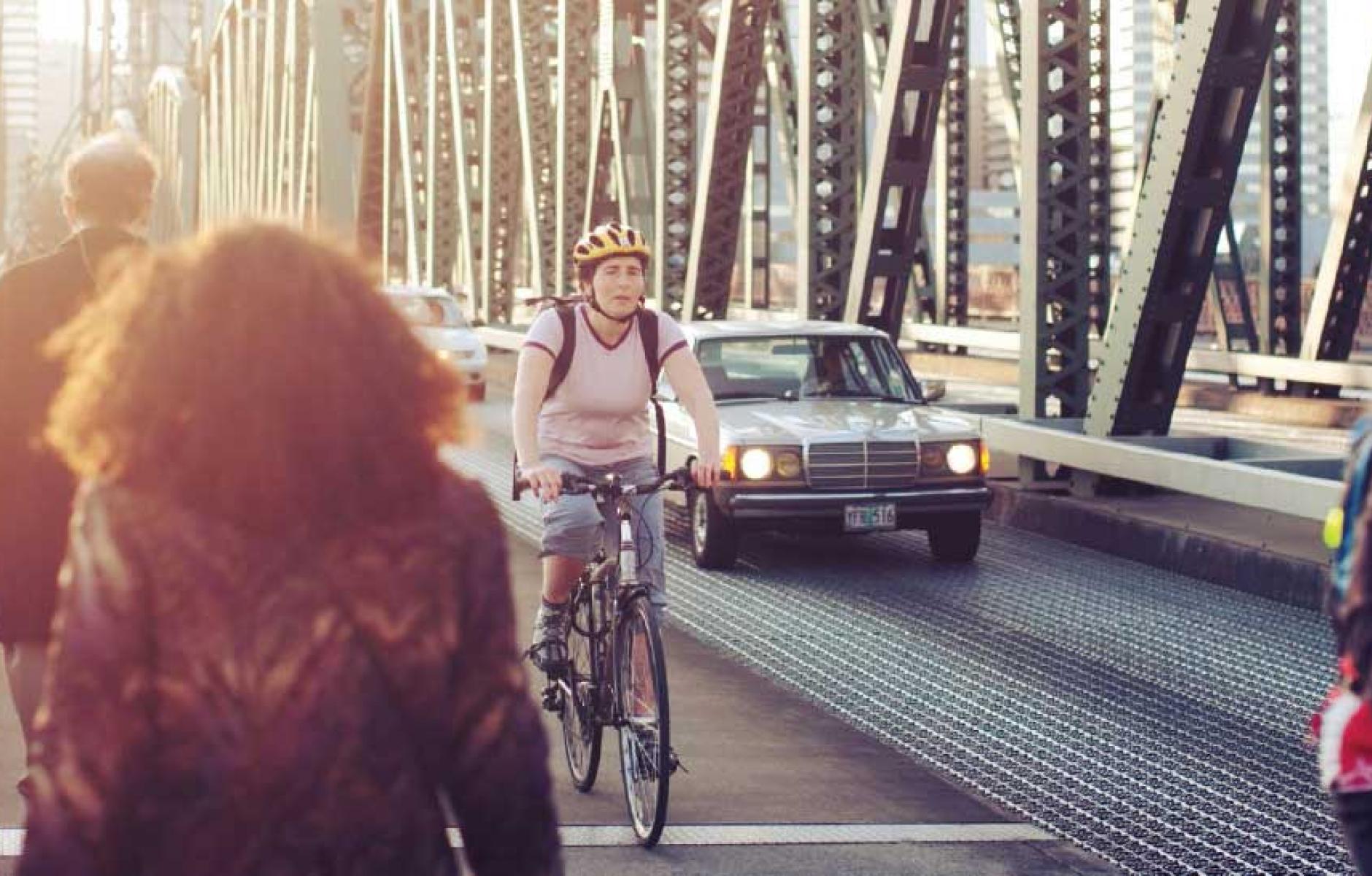 Source: Foot Traffic Ahead
Walkable is more affordable, but the rent is still too high
People with moderate incomes end up spending less of their hard-earned income in walkable places for two reasons.
Those who are familiar with the price premiums attached to places with high walkability and associated amenities may be surprised by the findings of Christopher Leinberger and Michael Rodriguez of George Washington University.
The authors of the recent report Foot Traffic Ahead published a piece in The Washington Post explaining why moderate-income households end up spending less of their hard-earned money when living in highly desirable walkable urban places.
First, metro areas with higher Walk Scores tend to generate higher incomes, helping to offset higher housing costs. The Washington DC region, for example, has incomes 50 percent higher than Sunbelt metro areas designed mostly around the automobile, the authors note. Moderate- income households—earning 80 percent of the median for the region—earn more in places like San Francisco, Boston, or New York, or DC.
"Moderate-income households in the most walkable urban metros, such as Washington and San Francisco, spend more on housing than moderate-income households in the most drivable metro areas, such as Las Vegas and Tampa. But the difference is less than 1 percent of income for housing (41.5 percent in walkable metros vs. 40.9 percent in drivable metros). Housing costs in the Washington area are 36 percent of household budgets," Leinberger and Rodriguez write.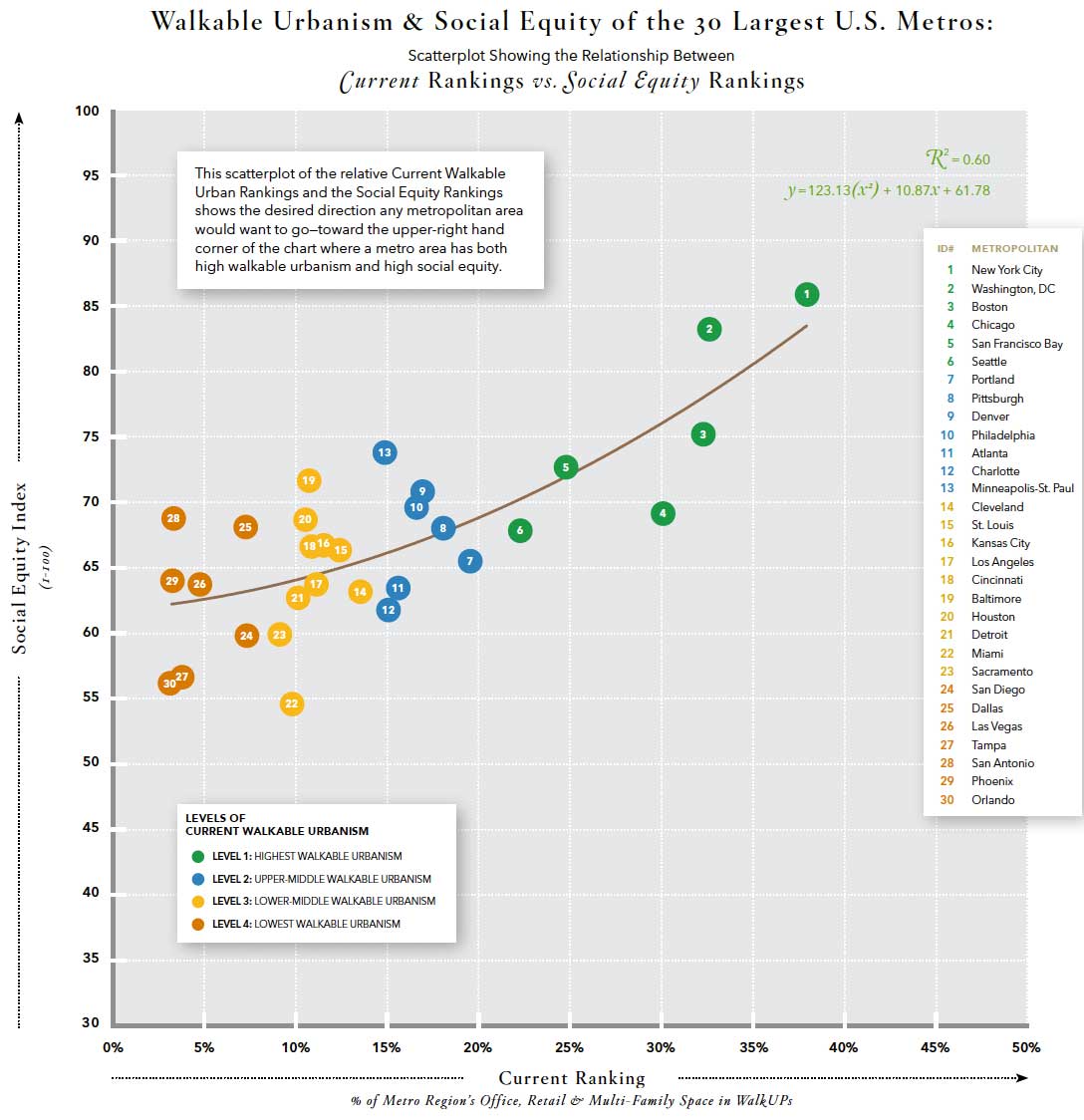 Second, lower transportation costs more than make up for the small difference in income spent on housing.
"Moderate-income households in drivable metros spend 29 percent of income on transportation, because of the high cost of car ownership. In metro Washington, moderate-income households only spend 17 percent of income on transportation, primarily because of our transit system," they write. Foot Traffic Ahead examines the 30 largest metro areas in the US.
Yet making places more walkable places does not solve the problem. Housing should be closer to 30 percent of income, even for moderate income households, Leinberger and Rodriguez say. "Overall, walkable urban places are the most socially equitable. But the rent is still too damn high."
The authors recommend more effort to be made toward affordable housing.
• One recommendation is for business improvement districts, Main Street programs and others to expand their scope from clean and safe areas and economic development to include developing more attainable housing.
More money spent on transit will increase equity, the authors say.
• What funding sources could pay for regional transit improvement? Los Angeles has a half-cent sales tax for its transit system expansion, and that may increase by another half-cent after a ballot measure this fall. We estimate a 1-cent regional sales tax would raise amounts similar to the existing $845 million per year that regional governments haphazardly provide through subsidies.
The authors also find that walkable urban places increase access to jobs. Walkable urban places tend to be more compact with greater concentration of people around employment centers—and they allow multiple ways to get to work, such as walking, biking, transit, driving, car-share and bike-share.
While noting the rising demand for walkable places is driving up housing costs, this doesn't mean that any place with higher housing costs is less affordable to people earning less than the median income. Leinberger and Rodriguez show that the opposite is true and they explain the reasons for that. Higher incomes and lower transportation costs have a bigger impact on affordability.
We can provide more attainable housing in places that are walkable. That can be accomplished through policy and increasing supply. Increasing transit in a metro area is one way to boost the supply.