The neighborhood model of public housing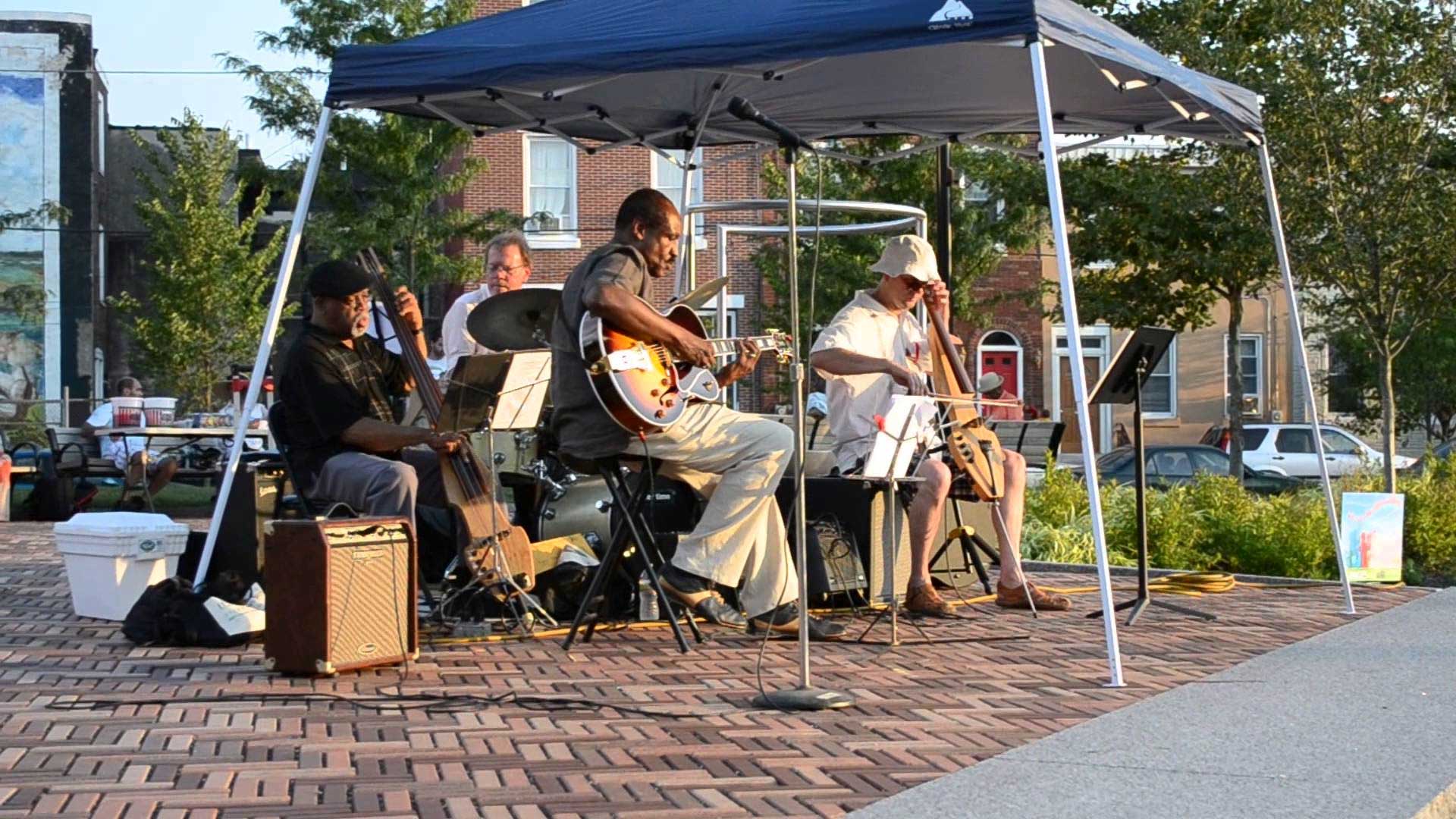 The Hawthorne neighborhood in Philadelphia has come back to life—catalyzed by Martin Luther King Plaza, the redevelopment of a former high-rise public housing project.
"The area is more comfortable. It's beautiful because everyone is trying to get along and everything," long-time resident Tom Anderson told The Philadelphia Inquirer.
The construction of the $75 million Martin Luther King Plaza began in the late 1990s and was completed during summer 2005. It includes about 250 homes, split between rental and ownership, built in the form of Victorian-style townhouses—the typical housing type in the neighborhood. The federal HOPE VI program, Community Development Block Grants, and equity investment provided the financing.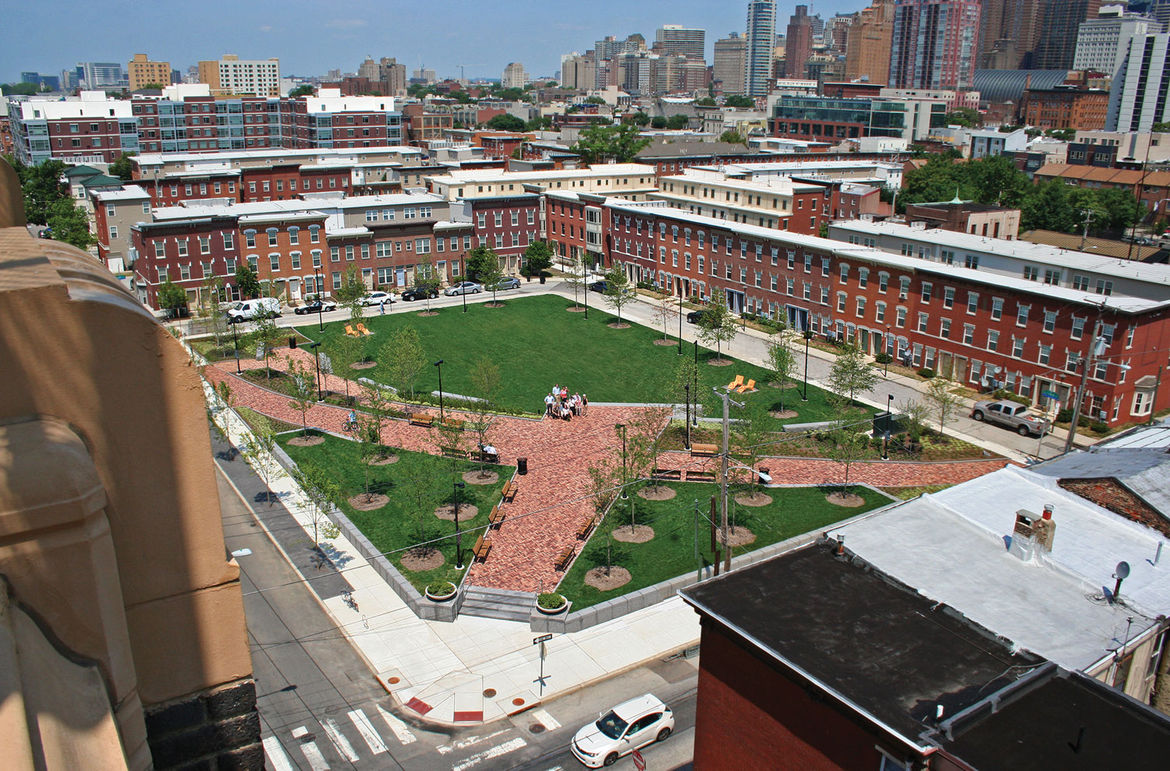 The Martin Luther King Plaza. Source: Courtesy of Dwell
.
Imploded in October of 1999, the former towers were plagued with drugs and violence. A resident for 40 years told the paper about seeing blue drug packets scattered on the ground everywhere. The towers stood out as public housing, while the newer 2- and 3-story townhouses are impossible to identify as such based on their appearance.
The "superblock" that held the towers has been segmented into smaller blocks, typical of South Philadelphia, with narrow streets and on-street parking. A small park, reminiscent of many historic Philadelphia squares, was carved out of the development. Dedicated in 2012, Hawthorne Park is the venue for a popular "movie night" and a jazz music series. A mix of incomes, ages, and races gather there, which never happened in the old Martin Luther King homes.
Of all Philadelphia Housing Authority's redevelopments in the 1990s and 2000s, MLK Plaza may be the most dramatic in impact, notes Carl R. Greene, the authority's long-time executive director. The development is close to the Avenue of the Arts, the site of many of the city's major performance venues, and South Street, a popular nightlife area. Both are regional draws that have been improved due to reduced crime from Martin Luther King Plaza.
"The new MLK has helped create a spectacular residential neighborhood that attracts private developers to the area," said Michael Kelly, who led the PHA when Hawthorne Park was dedicated.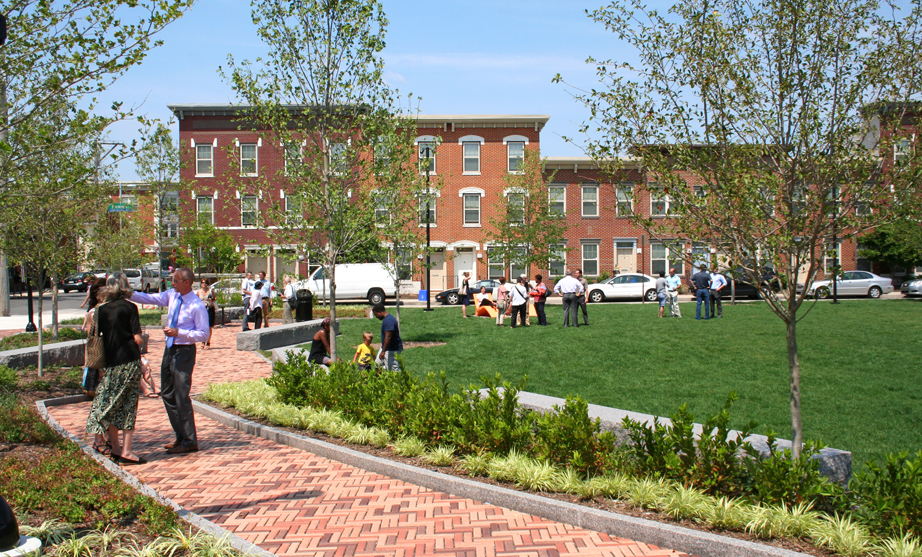 Hawthorne Park. Source: Courtesy of LRSLA Studio
.
Martin Luther King Plaza created a new model for the housing authority, the fourth largest in the nation, by showing how PHA development can contribute to a complete neighborhood. The authority has pursued similar projects in other parts of the city, including the current planned revitalization of a burned-out main street area in North Philadelphia that was the center of riots following Dr. King's assassination in 1968.
Torti Gallas, the project designer, won a Charter Award in 2006 for Martin Luther King Plaza. Universal Companies and Pennrose Properties were co-developers. 
Top Photo: Jazz at Hawthorne Park. A 2006 CNU Charter Award Winner. Source: Courtesy of PlanPhilly.