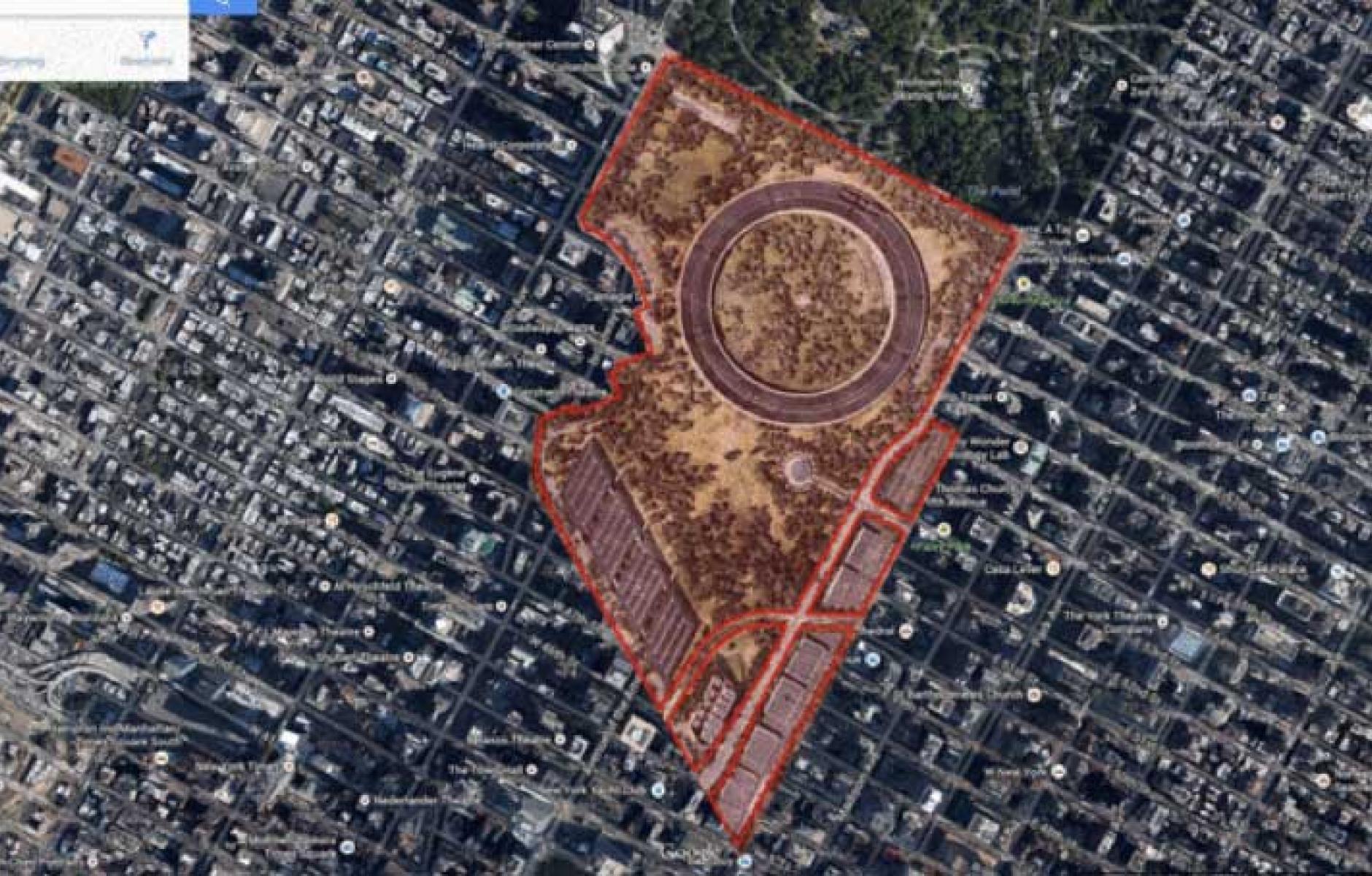 Credit: Josh Arcurio
How green is this Apple?
I've been a dedicated user of Apple products for 20 years—but Tim Cook's assertion that Apple's new headquarters will be the "greenest building on the planet" is absurd. To get a sense of scale of Apple's new Cupertino campus, Josh Arcurio superimposed it on Midtown Manhattan. It takes up 30-plus blocks and is the entire width of Central Park.
Midtown Manhattan is famously a 24-hour place where, a people live, work, learn, and play. Even allowing for the long hours of Apple techies, the company's new campus will be used primarily during business hours for a single purpose.
"To get a rough idea of the effect of the commuter culture Apple is creating, assuming 80% parking capacity (8,800 cars) and using average area commute information (30 minutes each way at 14.3 mph and 34.3 passenger mpg), employees would create 17,952,000 pounds of CO2 emissions per year," Arcurio says. Cupertino residents, meanwhile, will have to drive around the new Apple facility on enormous arterial roads.
A company like Apple, one of the richest on the planet, can get away with inefficient building—but most tech companies can't. They are moving to mixed-use downtowns where employees can access restaurants and culture and can walk, bike, or hop on transit. That's why New York City has transformed itself from a city with very little computer industry in 2000 to the second largest tech employment center in the US, with 300,000 jobs.
As for Apple, overblown corporate statements of sustainability are called greenwash.