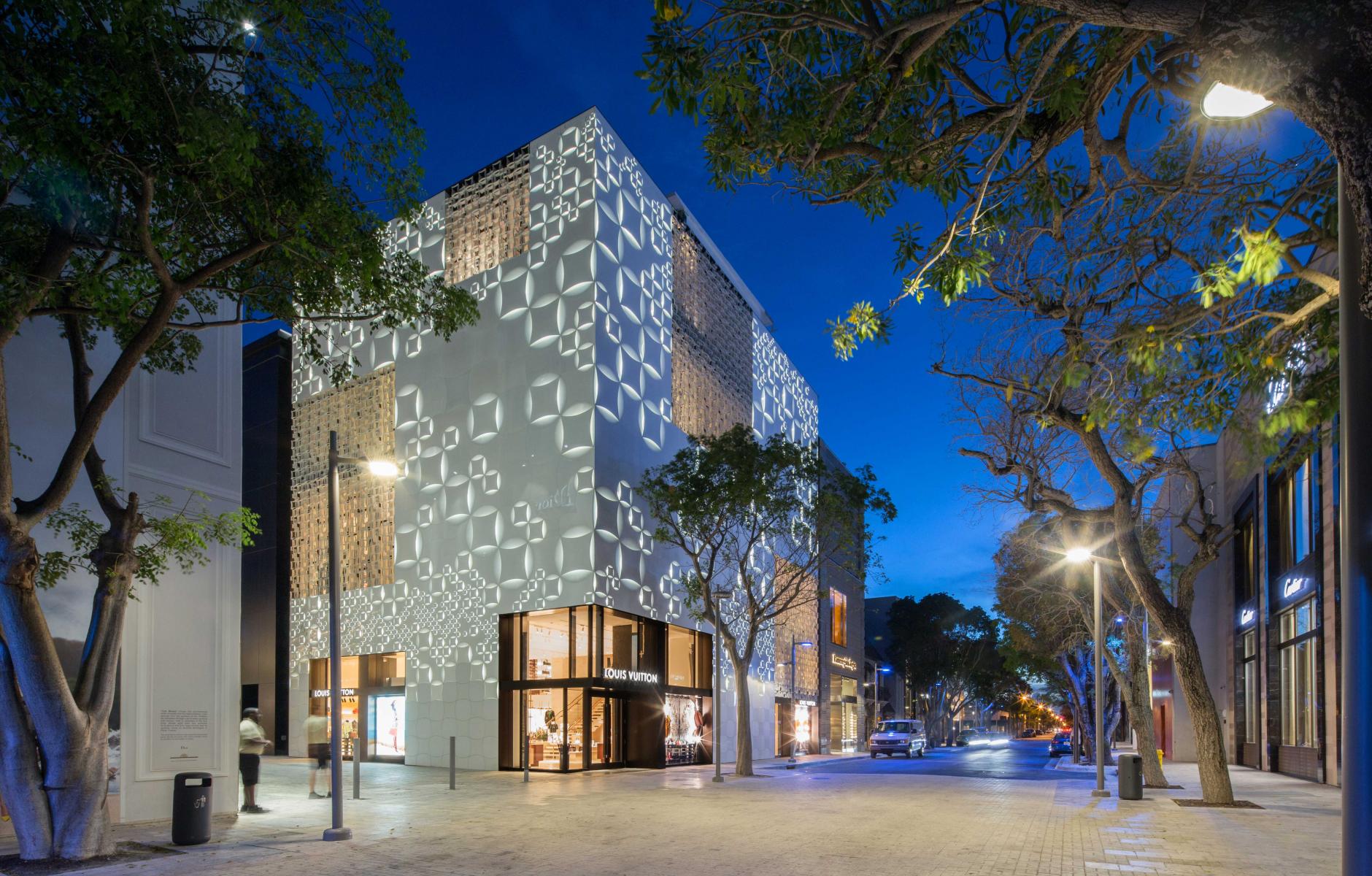 Miami Design District, site of the Build a Better Burb Sprawl Retrofit Council. Courtesy of Miami Design District. Photo by Robin Hill.
Council to study building a 'better burb'
CNU is reviving a tradition of intimate discussions with top experts next month in Miami with the Build a Better Burb Sprawl Retrofit Council.
For a decade, top new urbanist thinkers met in intimate Councils to work on problems, conduct high-level discussions, and immerse themselves in the art and craft of building communities. Five years after the last Council, CNU is reviving the tradition next month in Miami with the Build a Better Burb Sprawl Retrofit Council.
Many of the world's top thinkers on reshaping and improving the suburbs will attend, rolling up their sleeves along with everybody else. These leaders include Galina Tachieva, author of Sprawl Repair Manual; Ellen Dunham-Jones, coauthor of Retrofitting Suburbia; and Lynn Richards, president and CEO of the Congress for the New Urbanism.
As a bonus, this Council will meet at Palm Court in the Miami Design District, a remarkable urban revitalization area that employs suburban retrofit ideas—including connecting big box stores to residential and workplace areas.
In the past, the Councils have combined eye-opening and super-practical experiences as participants engaged in ongoing, substantive, and sometimes personal discussions with people who ordinarily lecture to large groups. For participants, Councils are rarely forgotten. This Council will help set the agenda for sprawl retrofit initiatives in the coming decade.
The March 19-20 event will feature two days of presentations and interactive sessions that will cover five areas of opportunity. The first half-day will include an introduction of the topics and self-organization by the participants in the following topics:
• Municipalities: How do we help small to mid-sized towns and suburban municipalities? Policy tools to be discussed could include retrofit zones, retrofit codes, "Lean Scans," and others.
• Citizens: How do we help citizens go from "No way" to "Yes please!"? Educational Tools to be covered could include pamphlets, videos, and tutorials on incremental retrofits.
• Developers: How do we help developers to achieve successful retrofit through small, incremental steps? This will include urban design, building types, and business models.
• Finance: How are the sprawl retrofit projects financed? Financial models for small developers plus the Wall Street Alternatives.
• Equity: Can incremental Sprawl Retrofit provide cost-effective, widely applicable strategies for affordable housing and workplace?
This event is not just a discussion, but will work towards "products," a little like a charrette:
• A summary document consisting of five chapters, one per topic, that can be posted on CNU's Build a Better Burb website and the Sprawl Retrofit Initiative web page. 
• A report will be made at CNU 24 in Detroit.
I hope to see you in Miami for the Build a Better Burb Sprawl Retrofit Council.

retrofit