Site diagram for the Lloyd Center redevelopment (source: ZGF/Field Operations)
A model for mall reuse in Portland
It's no secret that large numbers of US malls are in deep trouble, having lost anchor tenants, and many of them are in foreclosure. In his 10th Anniversary edition of Walkable City, Jeff Speck reports that "Fully a quarter of US malls aren't expected to hang on through 2025."
Some high-volume malls are doing very well, but a substantial number are barely hanging on, and their prospects are not good. Sooner or later, these properties need to be transformed into something else. The cheapest way is to keep the current building intact and fill the space with call centers, offices, warehouses, or anything else. 
But the highest long-term value is in breaking up the massive superblocks into walkable blocks and building mixed-use urbanism, which can accommodate any of the uses above and many more, including large quantities of housing. 
That's what's happening in Lloyd Center in Portland, Oregon, a 63-year-old mall in the Lloyd District, northeast of downtown. (Hat tip to CNU board member Larry Gould, who pointed out that redevelopers plan to restore a substantial portion of the Portland street grid that was removed for the construction of Lloyd Center, but the new street network includes T-intersections to create a large public space at the center). 
The 29-acre mall site has lost all four anchors and fell into foreclosure but still has operating retail, reports Willamette Week. Plans announced by co-owner Urban Renaissance include up to 5,000 living spaces, restaurants, an office campus, a popular skating rink retained from the current mall, and other potential uses. "The mall … will remain open during the planning process, which is expected to take up to a year, and during construction, which will be done in pieces over the next decade."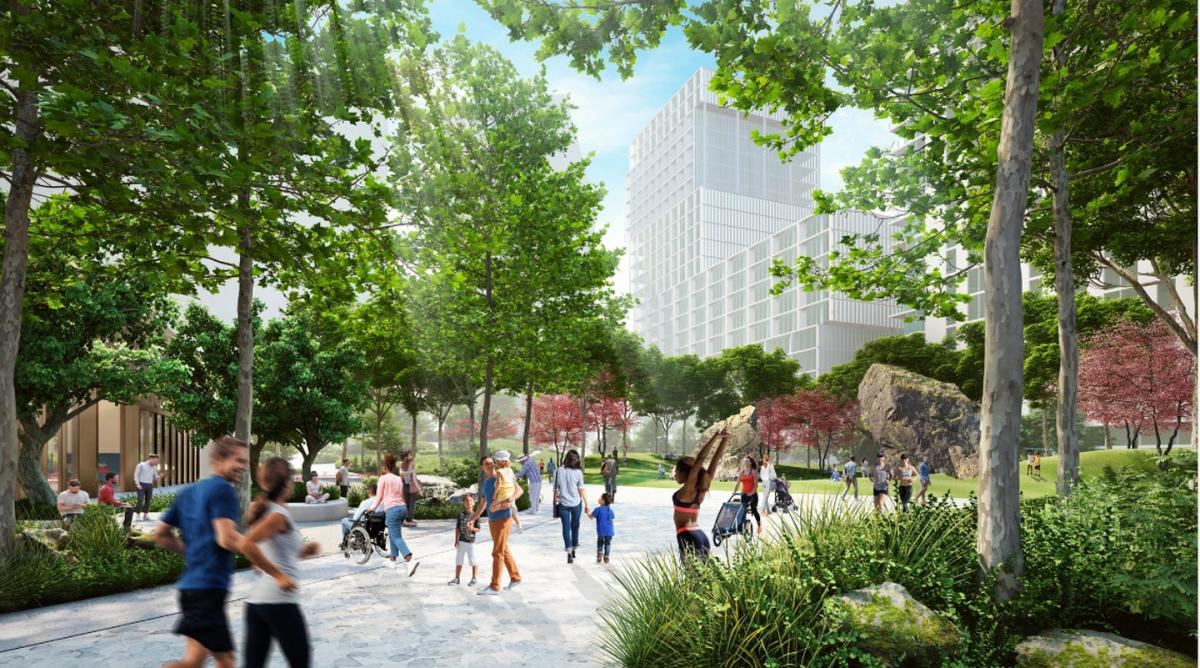 The publication reported from an interview with Urban Renaissance managing director Tom Kilbane:
The big idea behind the master plan is to open the mall up to the neighborhood around it … . In its present incarnation, the mall presents solid blank walls to many neighboring buildings and blocks north-south traffic from Northeast 9th to 15th avenues.​
From a planning perspective, that approach will yield the best long-term outcome. It is the only way to make mall superblocks walkable. It also creates the most flexibility for reuse. However, many mall sites would need zoning changes to make this happen, in addition to cooperation from traffic engineers and transportation planners to restore the street grid. This approach would not be a problem in Portland, which has much experience restoring connected street networks in areas like the Pearl District. For more suburban malls needing transformation, bringing back the street grid will be much more of a challenge.
This street grid restoration of a dead mall site is not new—it has been done and is being done in more than a handful of new urban projects. But it is still rare enough that this is news. It should become far more common and routine. 
Editor's note: This article addresses CNU's Strategic Plan goal of working to change codes and regulations blocking walkable urbanism.