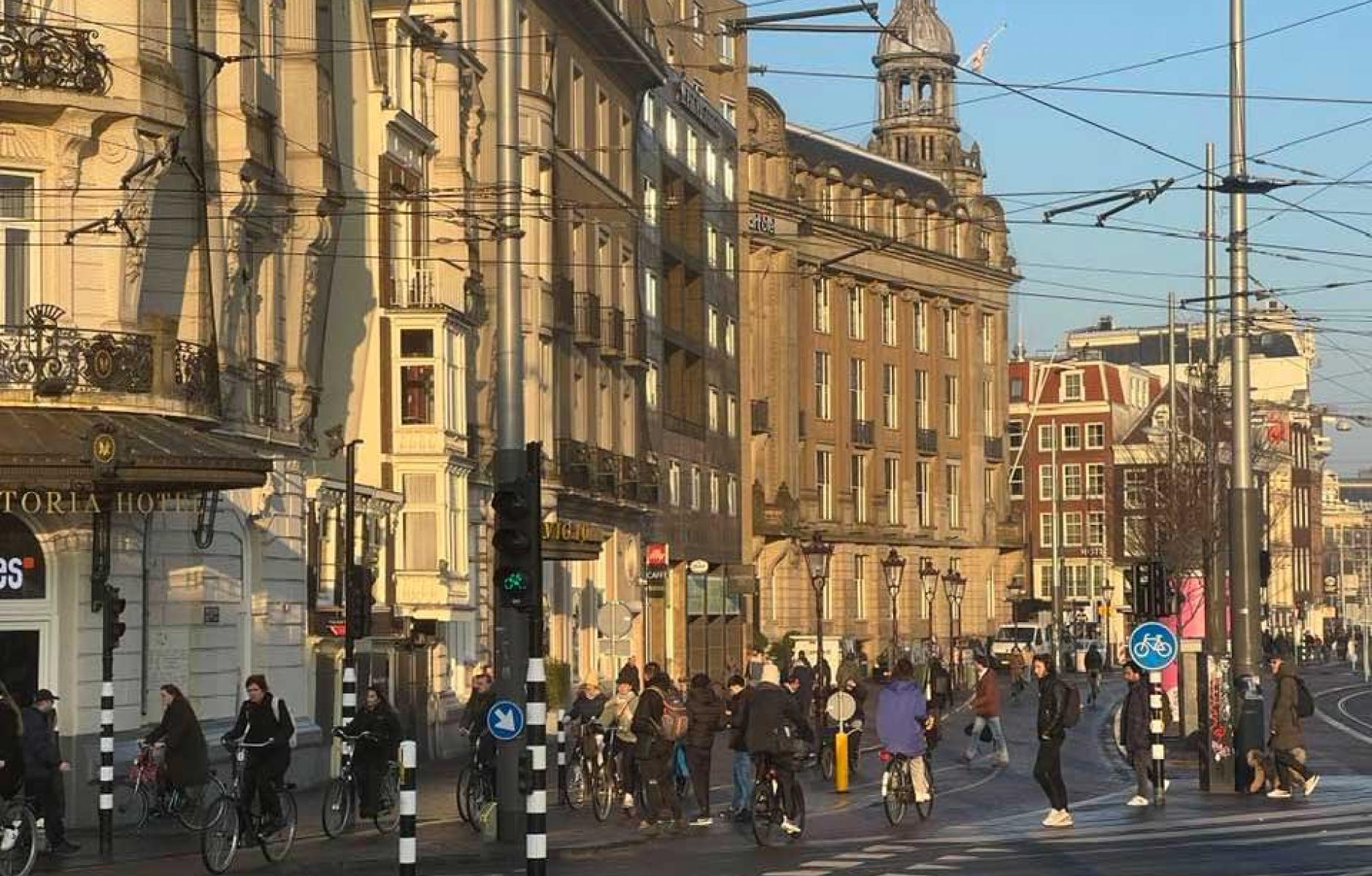 Commuters in Amsterdam, Netherlands. Photo source: Michael Mehaffy.
Rush hour in Amsterdam
I love this photo, from urbanist and author Michael Mehaffy, who posted it on his Facebook page. No moving car is visible in this commute shot of the most populous city of the Netherlands (in the winter, no less), but plenty of bicyclists and pedestrians. It also looks like tram tracks and wires in the photo, and the city has an extensive system of streetcars.
The faces are serious, as they would be heading to and from work—but what a great way to start and end the day. The active transportation is healthy, and energizing—as opposed to the stress of fighting through automobile traffic in a typical US city. 

Sure, comparing the Netherlands to the US is apples to oranges, and yet, not so much—we have planned, coded, and built our cities and towns since 1950 to be automobile-centric. The policies were not, and are not, inevitable. The Netherlands took a far different path over the last 50 years. 
The policies have massive health implications. The Netherlands has one-quarter of the automobile fatalities per unit of population relative to the US, and that's an apples-to-apples comparison (the US had nearly 43,000 automobile related deaths in 2021, and more than two million injuries). Obesity in the US is 38 percent higher. And that rate has a huge impact on chronic disease, as we all know, but also affects the hospital and death rates for acute infections—as we learned with Covid. 
Of course, I also like the architecture and the curve of the downtown street, the sun on the building faces, and the people.