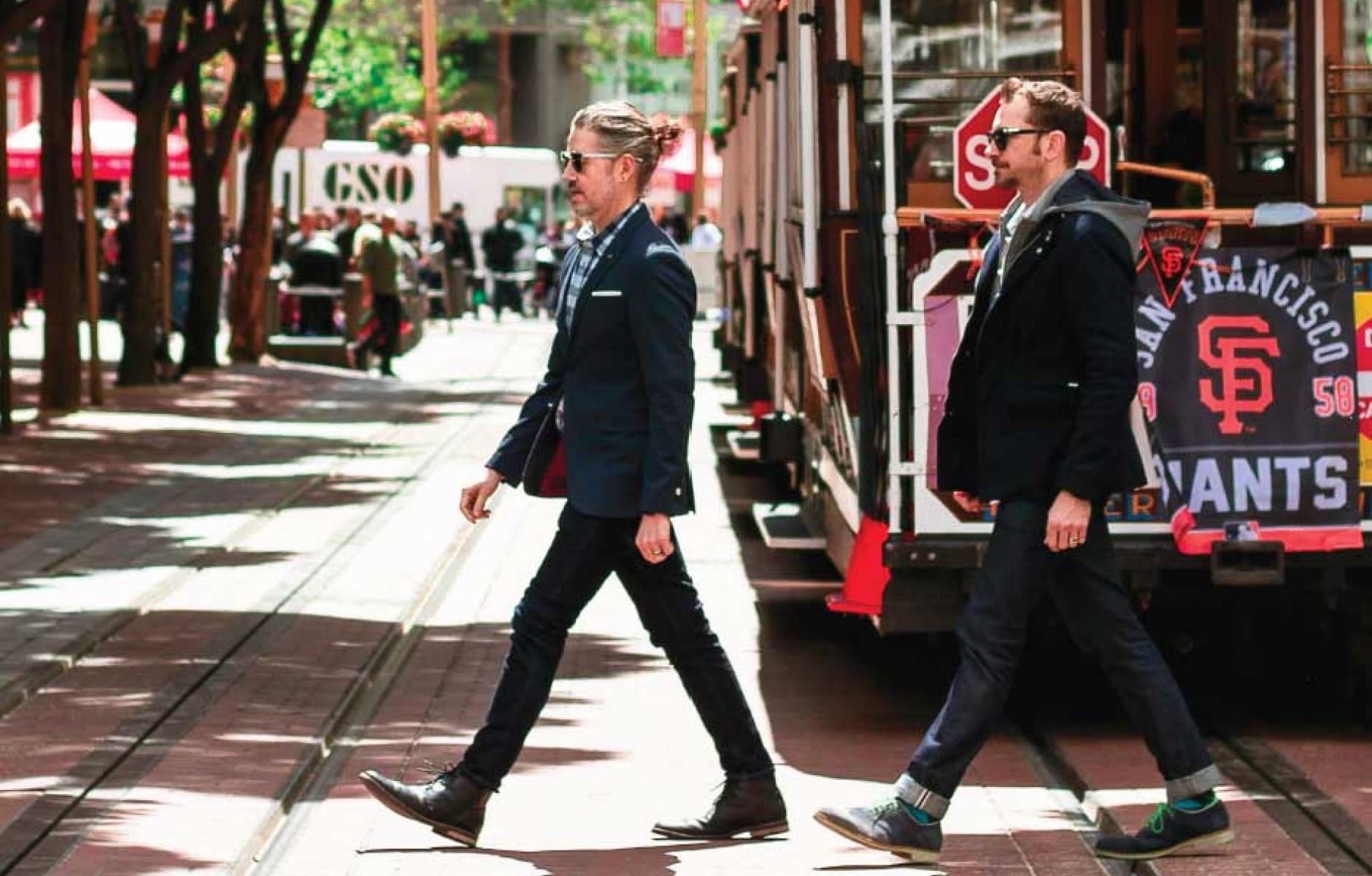 A Walkable Urban Place in San Francisco. Source: Foot Traffic Ahead 2023
Walkable places gain market share, economic impact
The latest Foot Traffic Ahead report benchmarks walkable urbanism across the US, demonstrates pent-up demand for walkability and its outsized economic impact, and ranks metro areas according to this characteristic.
Although the last two years have seen a population movement out of some large cities, walkable places both in cities and suburbs continue to gain market share, according to Foot Traffic Ahead, a report from Smart Growth America and Places Platform LLC. 
Walkable downtowns, town centers, and neighborhoods comprise only 1.2 percent of metropolitan land area—and 0.07 percent of total US land area—yet they generate 20 percent of the nation's gross domestic product. Despite walkable places only taking up "a tiny sliver of land," they have an outsized impact on the US economy, the authors contend. The report, the fifth of its kind since 2012 and the first since Covid hit, is full of such astounding statistics. 
Walkable urban places still have substantial price (rental rate and for-sale) premiums over "drivable sub-urban areas" as of the end of 2021. The rent or sales premiums are 35-45 percent for office, retail, rental housing and for-sale housing, which is down slightly from 2019 (the most recent prior Foot Traffic Ahead report, when the premium was 40 to 50 percent). Notably, all 35 metropolitan areas covered in the report saw a substantial market share increase for walkable urban places—2.8 times what they were in 2017. "Substantial price and market share premiums is the definition of pent-up demand," the authors explain. In other words, the market is strongly demanding more walkable places.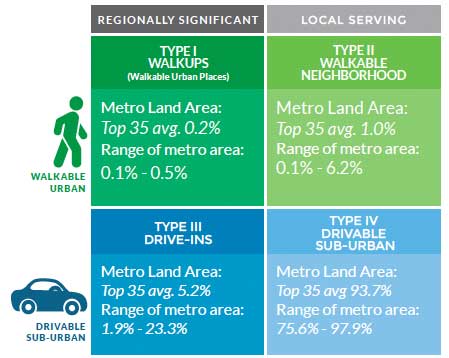 Walkable urban places generate a positive impact for the local economy, the authors report. The research shows "most drivable sub-urban places have to be subsidized, even high-end sub-divisions," the authors say. "Building more walkable urbanism is the best way to keep local government fiscally healthy."
The highest ranked urban areas for walkability are metropolitan New York City, Boston, Washington, DC, Seattle, Portland, San Francisco, Chicago and Los Angeles. "Metro Los Angeles may be surprising to some for its high ranking," the authors note. "This is due to their investment in rail transit ($180 billion, by far the most in the country) but also the urbanization of their suburbs (Pasadena, Glendale, Santa Monica, Long Beach, etc.)." Yet Los Angeles ranked dead last in social equity for walkability, due to high housing costs and a refusal to upzone land near transit, the authors say.
Some of the most interesting sections of the report go beyond the top-ranked metro areas, and instead focus on cities where urbanism is emerging and, often, less expensive. Tampa, Nashville, and Miami, perhaps surprisingly, ranked highest in "future momentum" for urbanism—an analysis that looks at changes in market share and the dispersion of walkable development, and other factors. Indianapolis, a sprawling metro area overall, also boasts an emerging urban hub. "The surprise in this metro is the redevelopment of the suburban town center Carmel, a global model of an urbanizing suburb," according to the report. 
The main reason why walkable urban places take up such a small percentage (just over 1 percent) of metropolitan land is because zoning codes make walkable development illegal. "Zoning reform is critical to developing a wider range of housing typologies, including more affordable and 'missing middle' housing, such as duplexes and small-scale apartment buildings as well as leading the way for increasing housing stock in general by allowing for the development of more units (which will naturally increase affordable housing)," the report states. Form-based codes, one of the "great ideas" of the New Urbanism, and legalizing higher density along transit corridors and in infill locations are critical to making walkable places more affordable, according to the authors. 
The full report of Foot Traffic Ahead: Ranking Walkable Urbanism in America's Largest Metros 2023, can be found here.