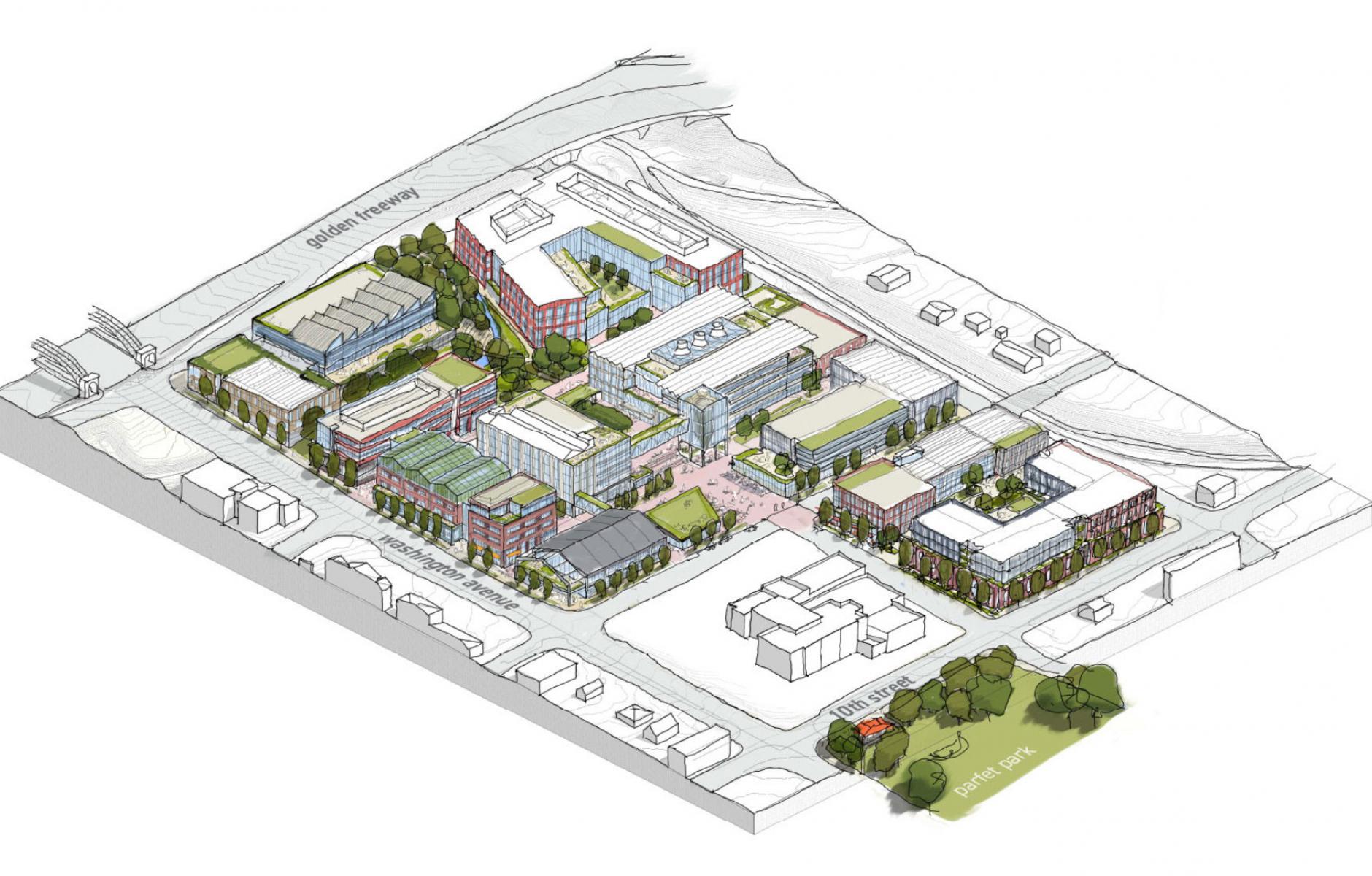 Rendering of redevelopment of Coors site, Golden, Colorado. Source: Tryba.
In its hometown, Coors launches urban redevelopment
As its name suggest, Golden, Colorado, began as a gold rush town, but it's biggest economic driver in the 20th Century was the golden liquid of Coors beer and Coors-related operations. The Coors family started the Coors Brewing Co. (now Molson Coors) in Golden, and also a ceramics manufacturing operation that is still going strong, with subsidiaries worldwide. 
Now, a 112-year-old CoorsTek factory on the north end of downtown will be transformed into a $900 million, 1.3 million square foot mixed-use development covering five city blocks. AC Development, launched by the Coors family in 2020 to redevelop the site, expects to break ground in 2023, according to reports. In Golden, Coors is now adding urban redevelopment to its portfolio.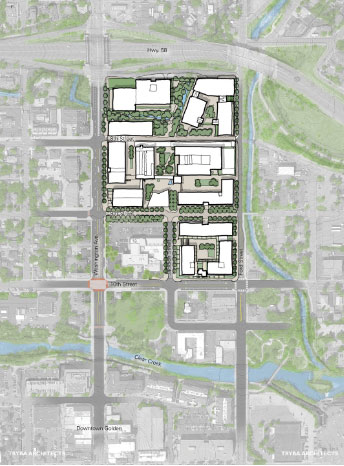 Golden City Council voted in June to rezone the property, says The Denver Post. Plans include 300 to 400 apartments, retail, restaurants, a hotel, and the international headquarters of CoorsTek. AC Development agreed to make a portion of the units affordable, notes the Post. 
Adaptive reuse and downtown redevelopment will be an economic driver in Golden for the next decade. The designers are Tryba Architects, the architects of the award-winning Denver Union Station, another very large adaptive reuse project.