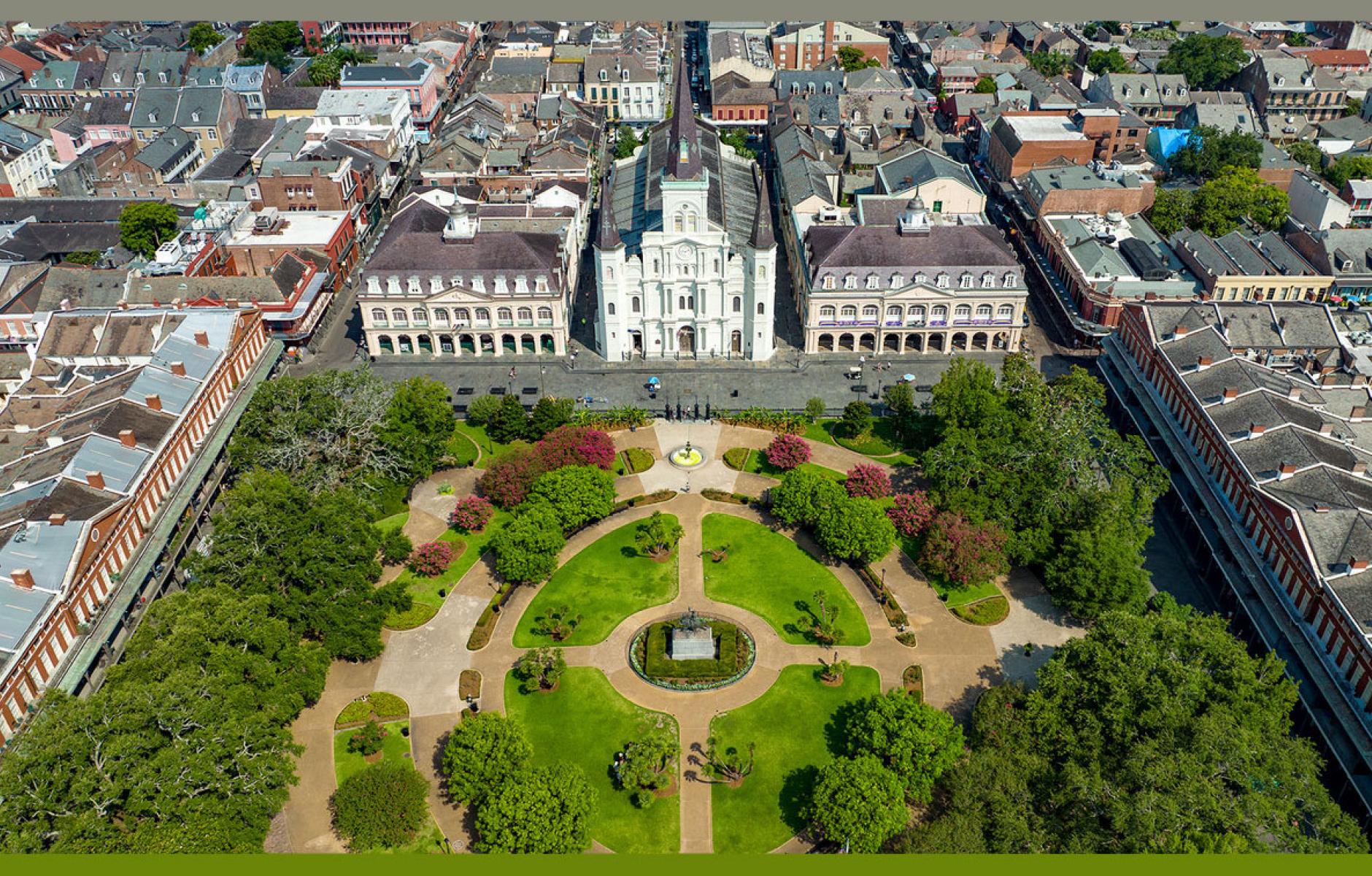 Photo by Steve Mouzon
Bird's eye view of Jackson Square
This photo of Jackson Square, New Orleans, was shot with a drone by architect and urban designer Steve Mouzon. A photographer and author of The Original Green, Mouzon has been using a drone for urban photography for the last seven months, and is convinced that drone photography is an essential tool for urbanists. 
This photograph shows, at a glance, why Jackson Square is such a powerful urban place. Saint Louis Cathedral dominates the square, with the flanking symmetrical buildings, the Presbytère, and the Cabildo, facing in the direction of the river (behind the camera). The other two visible sides of the square feature the Pontalba Buildings, matching red-brick, block-long, structures built in the 1840s, with shops and restaurants and wrought-iron balconies fronting the street. The beautiful formality of the gardens in the square, highlighted from above, are reportedly inspired by the Place des Vosges in Paris. The layers of blocks of urbanism around the square are also made clear in the photo.
Below is another one from Seaside, Florida, which highlights the streets and public spaces radiating from the six-sided central square, the beach follies over the dunes, the white sands extending for miles with blue cabanas, the emerald waters, the connecting development along Highway 30A, and the flat Florida horizon beyond the tree-covered coastal plain. It makes Seaside look very enticing, and captures its unique urban character. So much illustrated in a single shot.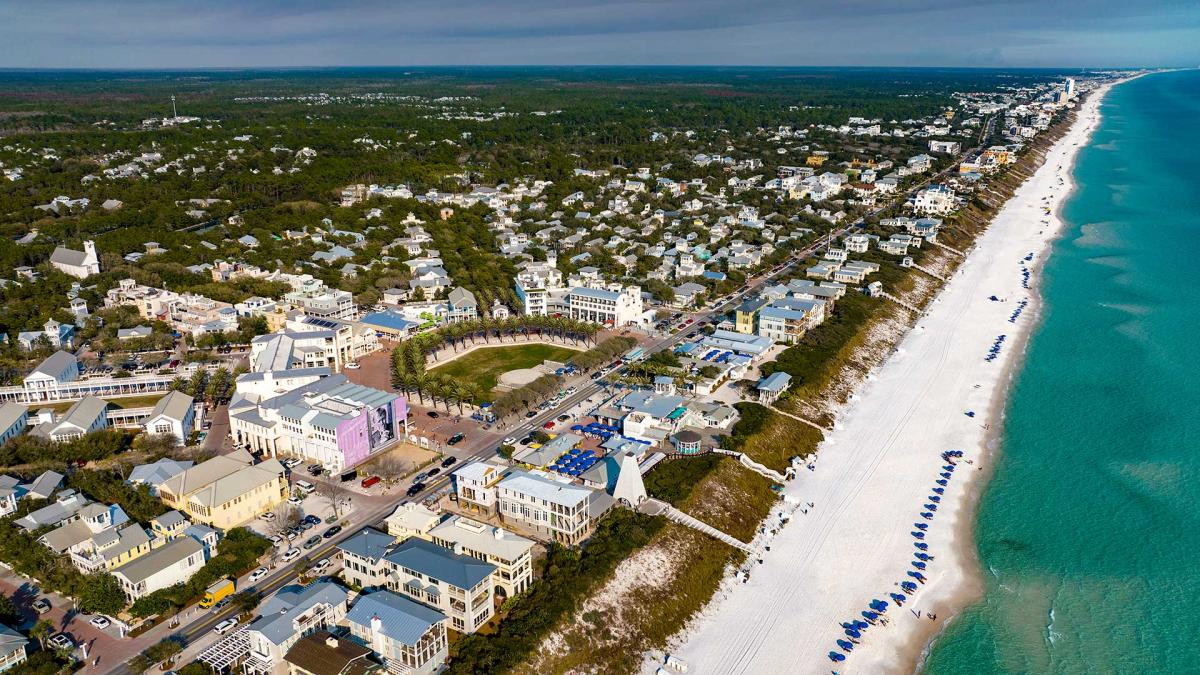 For those interested in technical details, Mouzon shot these photos with a DJI Mavic 3, of which he says: "It outflies every other drone of similar costs out there, with a 45-minute range instead of the usual 30. And as DJI says about it, 'Imaging Above Everything,' and they back it up with a (no kidding) Hasselblad camera."