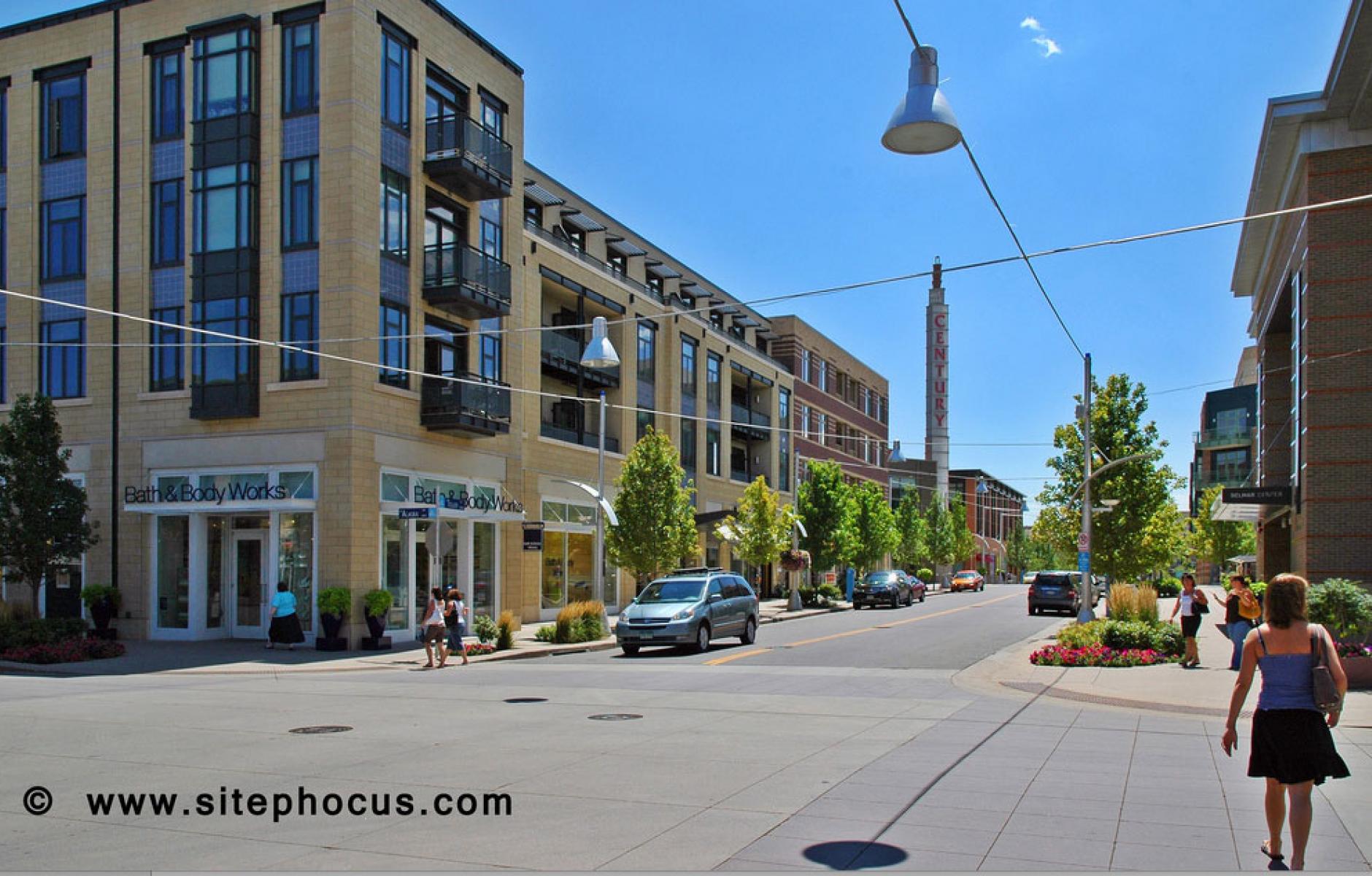 A street in Belmar, Colorado.
When bad things happen in new urban places
New Urbanist places sometimes get the reputation of looking like movie sets, especially some of the well-known developments like Celebration (built by Disney), and Seaside, which did serve as a set for the 1998 film The Truman Show (the filmmakers built fake buildings and landscaping to complement the real town). Part of the issue is that people had become unaccustomed to seeing walkable neighborhoods and main streets built in the post-World War II era, except as movie sets. New places designed like old neighborhoods are becoming more familiar today, but they still can take people by surprise.
But real people live, work, and recreate in new towns, neighborhoods, and urban centers. In real lives—as in movies—messy and tragic events sometime occur. The latest is the shooting spree in Denver, Colorado, that took place after Christmas, where a gunman murdered four people and then was killed by police after he wounded an officer.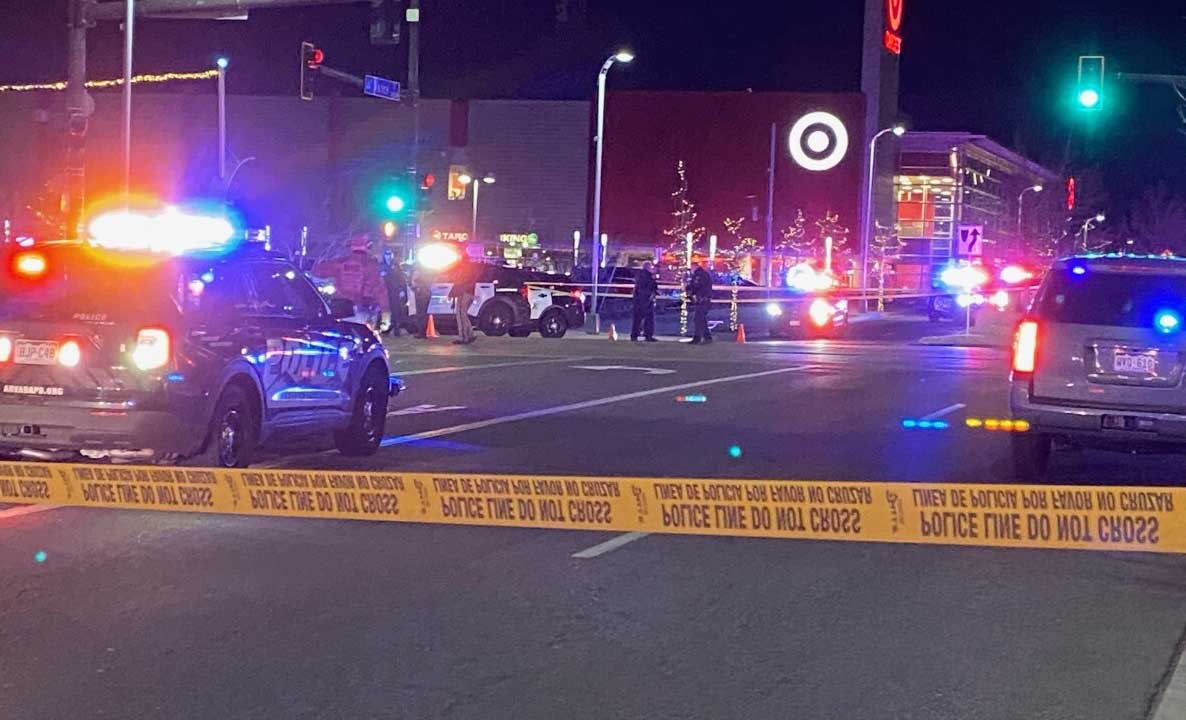 The spree started on a main street building serving as a tattoo parlor in the Central Denver neighborhood, moved on to a strip shopping center in suburban Lakewood, Colorado, and ended in Belmar, Colorado—also in Lakewood—a new urban mixed-use center, the redevelopment of a 100-acre enclosed shopping mall.
The gunman reportedly knew most of his targets and may have had a history at the Hyatt House hotel in Belmar, where he committed his final crimes. The shootings had little to do with the main street, shopping center, or Belmar, except that they featured in this man's sordid life and end.
In news reports, Belmar is described as a mall or a shopping district, probably because the official website calls it "The destination for shopping, dining, and entertainment." It is a shopping district, but it is more. Lakewood, a city of 156,000 people, was built almost entirely since 1950 and has very few historic buildings—let alone walkable places. Belmar has become the downtown for Lakewood, and Belmar is home to more than 2,000 residents, with an addition 4,000 people within walking distance, according to a 2014 report in The Denver Post.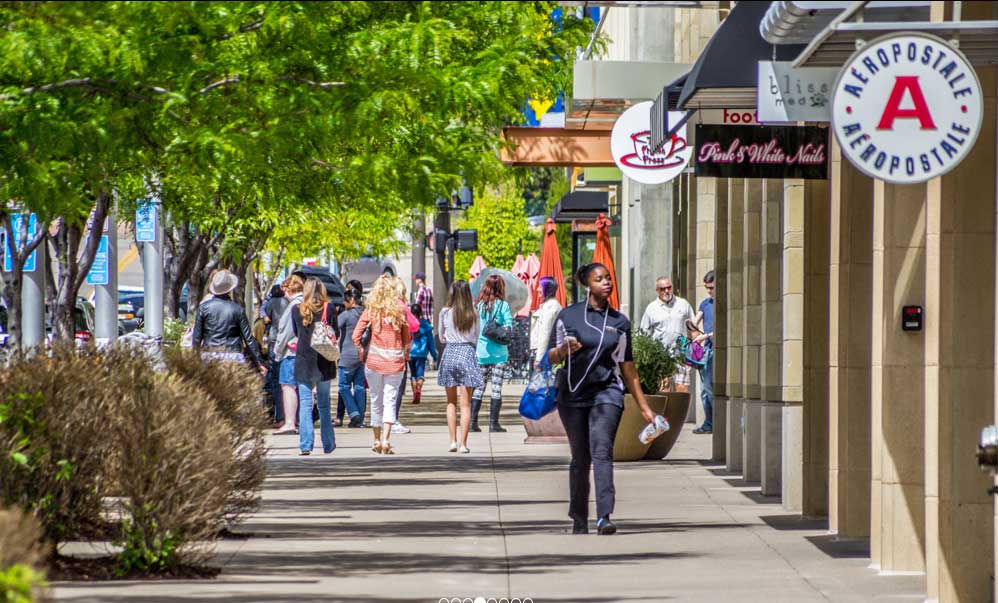 A report in Denver.org offers a good description: 
Belmar is a vibrant reinvention of downtown Lakewood that evokes the ambiance of an old town village center. The district is based around a central plaza, ringed with cafes, that hosts concerts during the summer months and transforms into an ice-skating rink during the winter. From there, Belmar spans 22 square city blocks, with restaurants, art galleries, coffee shops, a movie theater, a bowling alley and clothing and specialty stores. 
Belmar has become an important locale in Lakewood, which has no other downtown. The city partnered with a developer, Continuum Partners, to redevelop the site after the 1960s Villa Italia Mall failed. The city wanted to restore its tax base, and it succeeded. 
Mostly routine activities take place at Belmar. People go to the office or workplace, buy stuff, sleep in apartments and townhouses. Belmar is also a social center for Lakewood. The shooting was jarring, tragic, but also part of life. New urban places are not immune, nor do they stand apart.