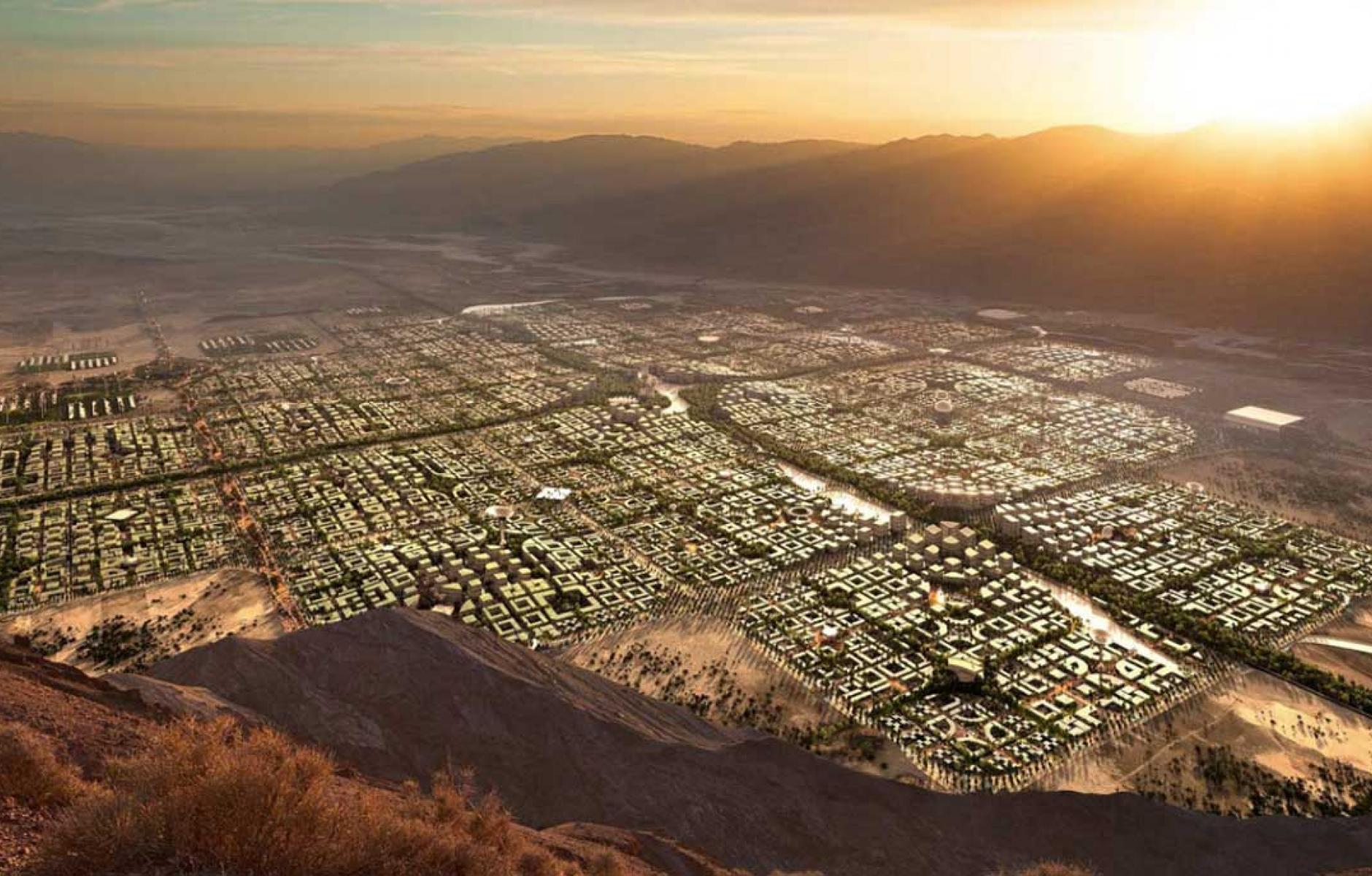 Aerial of Telosa by BIG.
A gridded city of 5 million people proposed for Southwest
Tech billionaire Marc Lore hired starchitect Bjarke Ingels for a new urban design of a city that would be based upon community ownership of land.
The architecture world is buzzing with the proposal this week for a major new metropolis with the hallmarks of new urbanist planning in the Southwestern US desert. Opinions may differ on whether this is just a utopian idea or will, in fact, be built in part or in whole. Nevertheless the plan is compelling. 
The vision has taken shape since June, when tech billionaire Marc Lore—who sold two e-commerce start-ups for close to $4 billion and ran Walmart's online shopping in recent years—hired Bjarke Ingels of BIG, one of the best-known architects in the world today. BIG has revealed only a handful of images, but these make clear that the overall design has a lot in common with New Urbanism. The city is proposed on a grid and the rendering of a street shows frontages and walkability not unlike what a new urbanist firm might propose. The architecture is a bit out there, as one would expect of BIG, but The Charter of the New Urbanism says on the subject of style: "Individual architectural projects should be seamlessly linked to their surroundings. This issue transcends style."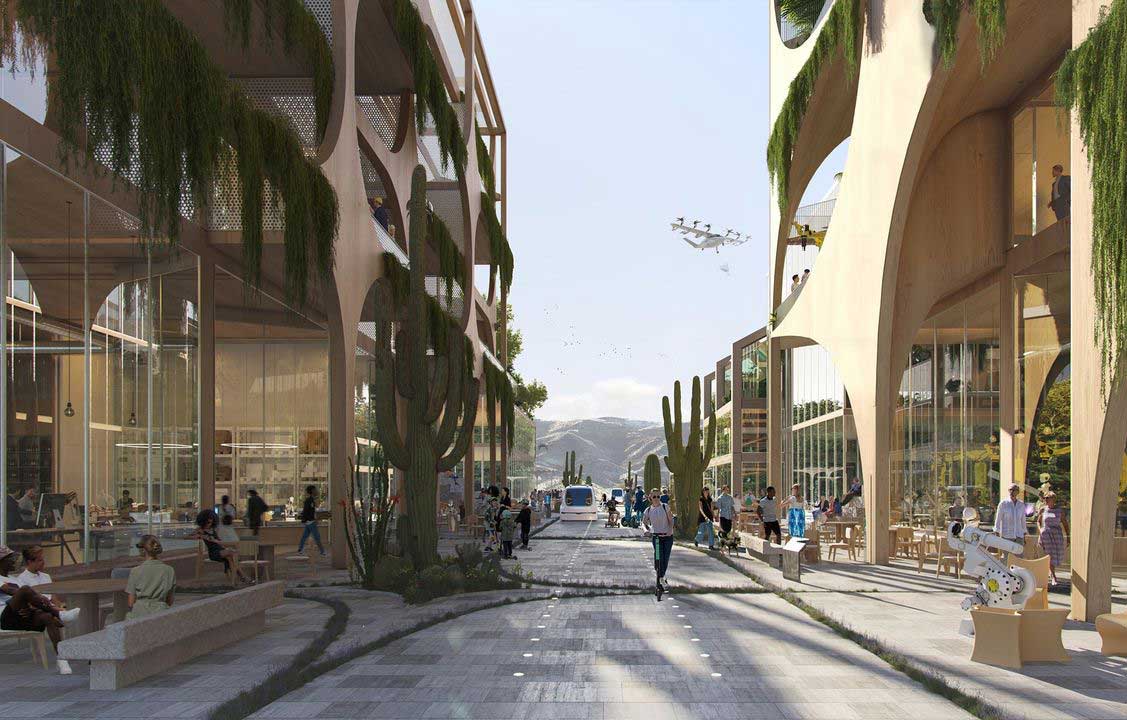 Up until the mid-20th Century, US cities were built on grids or, at least, interconnected networks of streets. Since then, new large communities have been planned, and historic cities expanded, using mostly disconnected suburban networks. 
The vision, called Telosa, is astonishing in its scale—5 million people, about the size of the Phoenix metropolitan area. Even Masdar City in Abu Dhabi only is planned for only 50,000 people. The intriguing idea at Telosa's core is the philosophy of Henry George, who critiqued private land ownership in the 19th Century as a source of inequality.
"Lore is particularly attracted to the strain of Georgism that involves creating a trust that holds the land in a community and uses the income it generates to fund social services," according to Bloomberg Businessweek. "From that idea, he's come up with the modest proposal to start a private foundation, buy 200,000 acres or so of land, probably somewhere in the American West, and build a 5 million-person city from the ground up—a Georgist utopia that will serve as a demonstration project for a new, fairer phase of capitalism."
A lot of big questions remain for Telosa, including where an area of that size could be found. "His real estate consulting firm has narrowed the search for a site down to about six states and has even identified some specific 50,000-plus-acre parcels in Nevada—whose governor has proposed rules to encourage new cities—as potential sites." Another major issue in a Southwest location involves water supply. Also, Lore is rich, but not rich enough to cover a real estate development on this scale. So, who would the investors be? No doubt the publicity is intended for the purpose of finding some. The sheer scale of the development raises issues with proponents of incremental development.
For now, though, this is a plan that is generating debate and discussion. The urban design appears to borrow a good deal from New Urbanism. That, in itself, is significant.