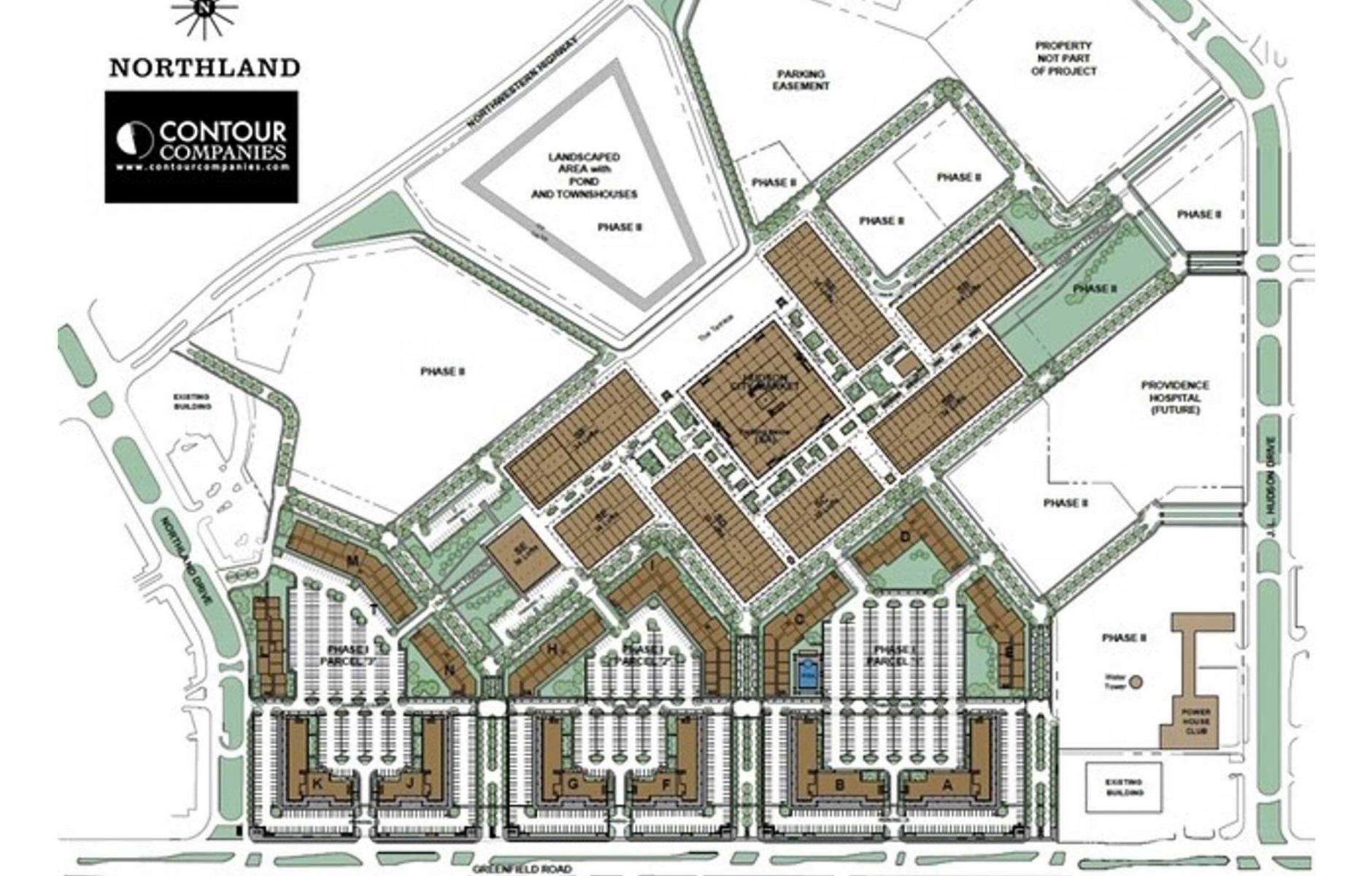 Northland City Center plan. Source: Contour Companies
Historic shopping mall site slated for mixed-use
A major shopping mall that influenced 20th Century retail is slated to become a mixed-use urban center after getting key State of Michigan approvals in late July.
Designed by Victor Gruen, Northland Center in Southfield, Michigan, predated the first enclosed mall. It began as a large outdoor shopping mall in 1954 and was enclosed in the 1970s. When it opened, it was hailed as the future of shopping by journalists and other opinion-leaders. Along with other notable suburban retail developments like the first enclosed mall in Edina, Minnesota, also designed by Gruen, Northland Center heralded the decline of downtowns as retail destinations in the mid-20th Century.  
Northland Center operated for a little more than 60 years. It closed in 2015 after key anchor department stores vacated their sites. Northland Center exemplifies a national trend in store vacancies and shopping mall closures nationwide.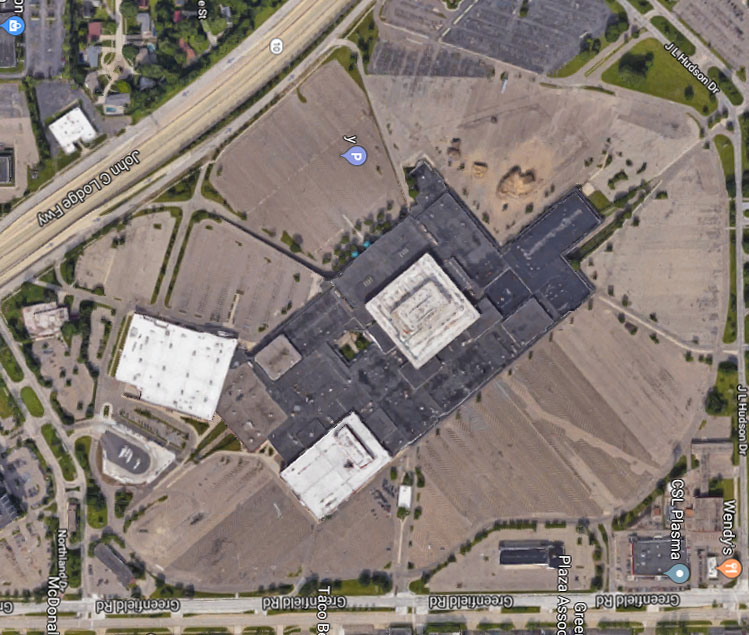 The plan for Northland City Center includes more than 1,500 living units on the site, which is about 100 acres. Most of these units will be in new buildings, but 254 will be built in a former department store that will be reused. Many of the new buildings will have mixed-use on the first floor. The former Macy's store, originally a Hudson's, will be rehabbed into Hudson City Market, a major food hall and goods emporium with dining and entertainment. The developer's inspiration for the market is Ponce City Market in Atlanta, which won a Charter Award from CNU. The developer, Contour Companies, plans to include "workforce housing" in the mix. 
"The Michigan Strategic Fund on Tuesday OK'd a $61.4 million brownfield tax-increment financing plan for the project," according to the Detroit Free Press. "Southfield officials have said the project wouldn't be financially feasible without significant development incentives." The financing plan will redirect additional tax revenue over a 13-year period toward the costs of demolition, including asbestos abatement, and new infrastructure, the paper explains. The captured tax increment will include state and local taxes.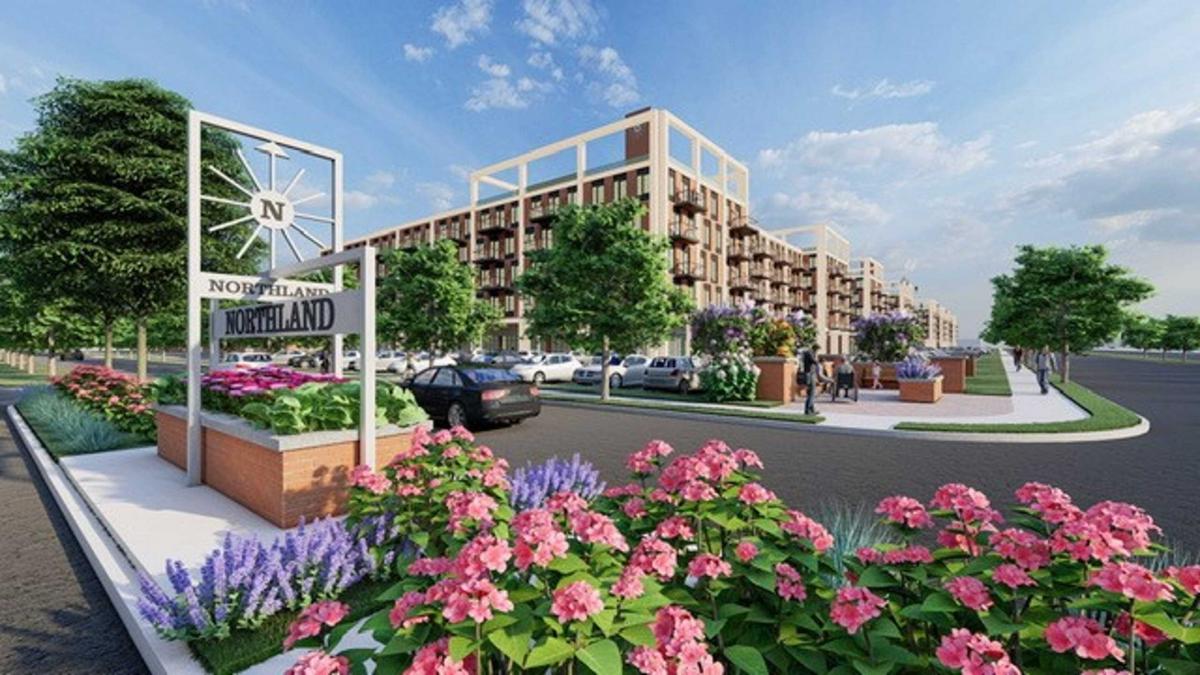 Contour bought the site for $11.1 million from the City, which acquired the mall site after it closed. The value of the project is just over $400 million. 
The redevelopment will be broken into phases with an expected completion in 2026 or 2027.