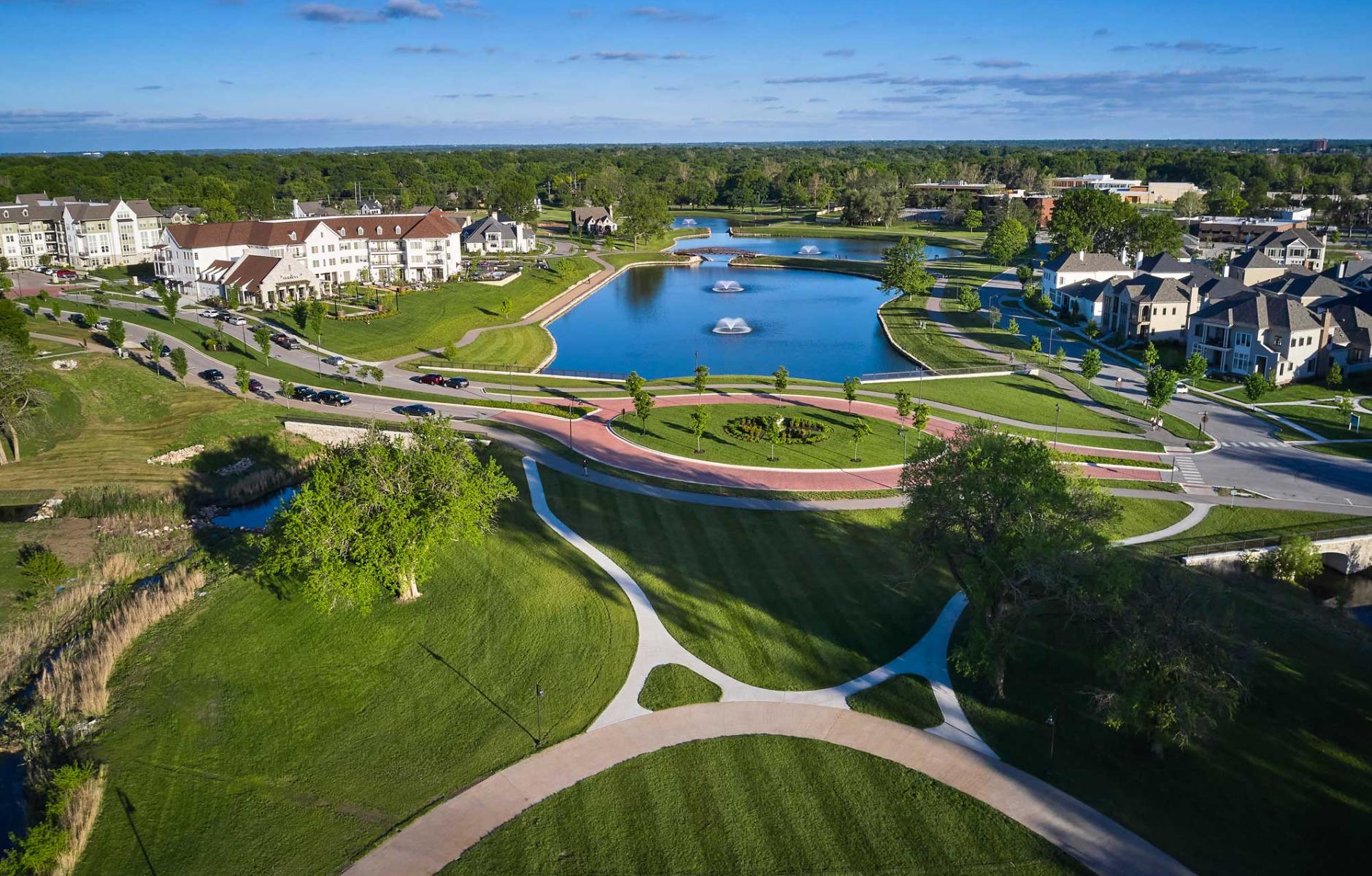 Looking south from the Great Lawn, over fish-stocked ponds connecting to housing, with preserved natural features and views. Source: Looney Ricks Kiss
A practical 'landscape urbanism' in a postwar suburb
A centrally located former golf course becomes a new park of regional importance, through strategic development of a portion of the site.
Meadowbrook Park doesn't look a lot like typical New Urbanism, yet it provides usable parkland and diversity of living spaces to Prairie Village, Kansas. The surrounding neighborhoods of single-family houses, built in the 1940s and 1950s, are better for it because they previously lacked access to parks. Residents were given the option of supporting the redevelopment of a 135-acre golf course, on the condition that most of it become public open space. With that trade-off, the City of 22,000 more than doubled its usable park space. 
Prairie Village was, like much of the great central valley of the US, laid out according to the Jeffersonian grid. The former golf course took up most of a "quarter section." Like Central Park in New York City, the rectangular geography facilitates use by surrounding neighborhoods as a park.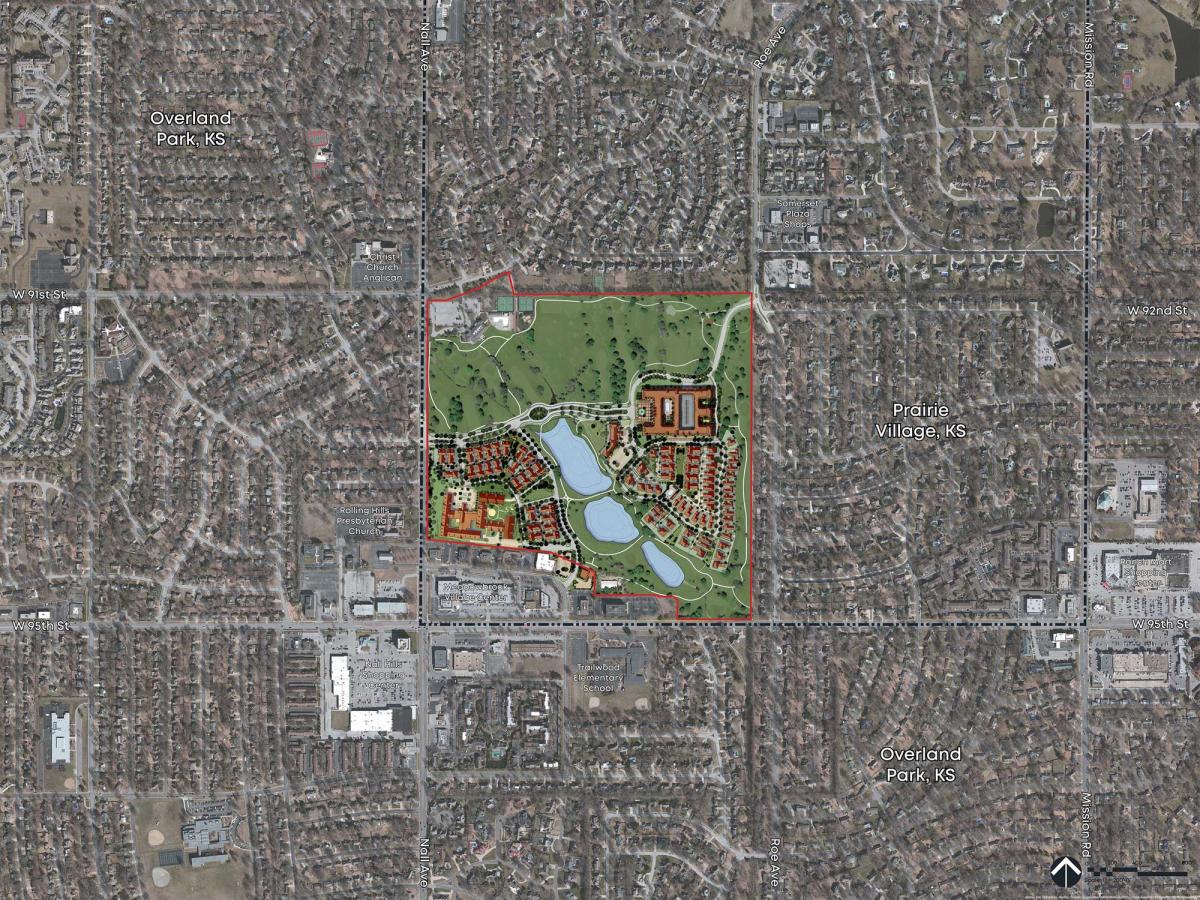 Sixty percent of the site, 80 acres, became Meadowbrook Park, a popular public space, especially during the pandemic. Eighty percent built, the park offers facilities to a wide variety of ages, including a "clubhouse" (community center with cultural and recreational programming), a grand pavilion that fits 120 people, fire pit and grilling island, two playgrounds—including 'destination playground' elements and utilizing an existing sand trap and other features—three miles of paved trails, stocked fishing ponds, lighted pickleball courts, shelters, fitness facilities, a formal Great Lawn, a sledding hill, and more. Meadowbrook Park is a public space of regional importance, serving not just the surrounding neighborhoods (connected on four sides), but the entire city and the nearby adjacent city of Overland Park, as well.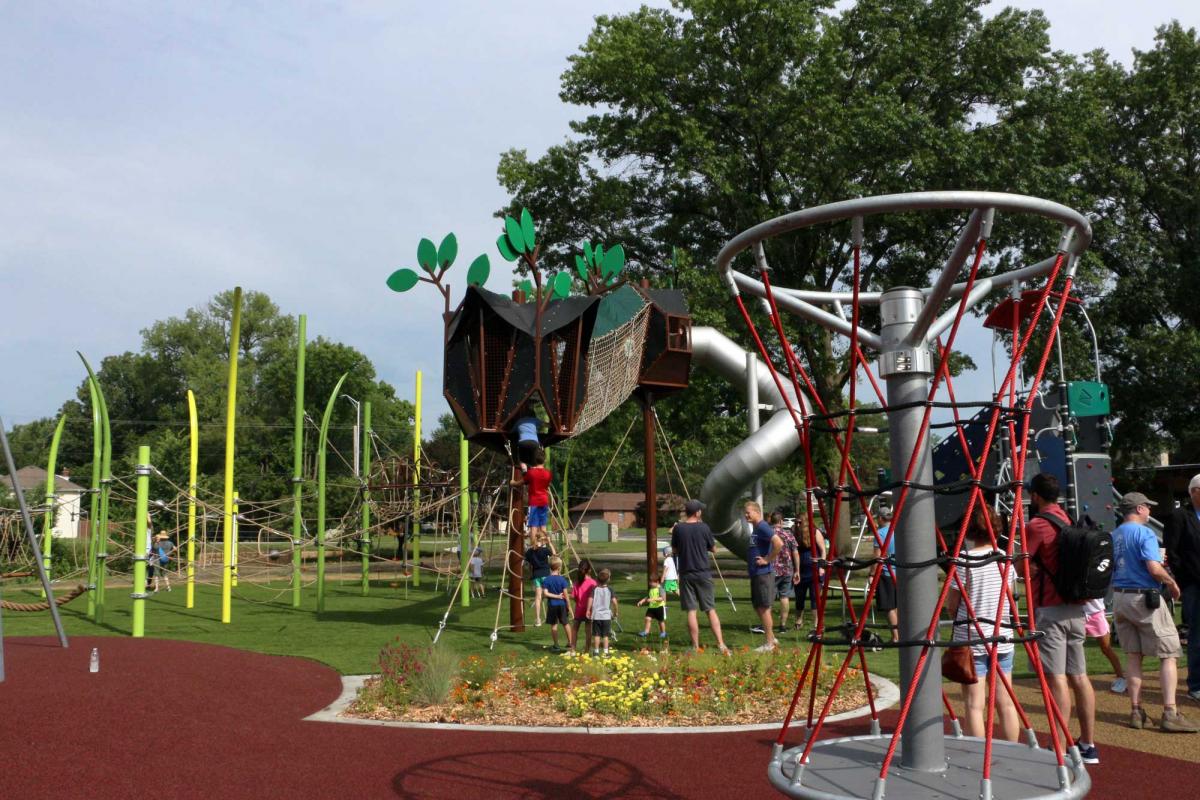 New development is integrated into the public space on 50-plus acres. This comprises two groups of mixed-use development with more than 700 living spaces in a range of types, each grouping about four blocks in size. Meadowbrook Park doesn't feature high style architecture or landscape design. And yet it is landscape urbanism, lowercase "l" and "u," in a practical and useful sense.
The development was accomplished through a public-private partnership of the City, Johnson County (which owned the land), and the developer, using tax-increment financing. A plan focused on enhancing the public realm, with the development taking advantage of park views, but none of the edges privatized. "Green fingers" extend into the new neighborhood areas, where mature trees were preserved. The inclusion of senior housing allows for long-time residents of the City to "age in place."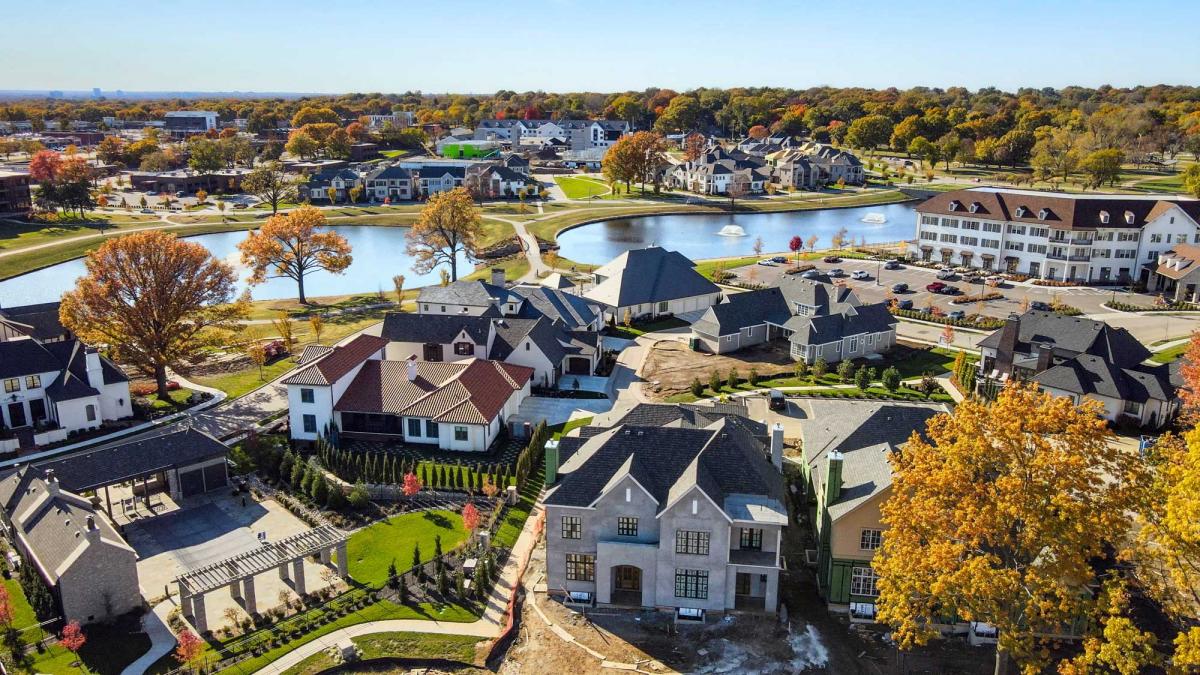 "This project's crowning public policy achievement is creating a high-quality public park accessible to the surrounding community, which was historically underserved with park space," note the planners, Looney Ricks Kiss. "Where the golf course initially acted as a fenced barrier separating adjacent neighborhoods, Meadowbrook Park now reconnects public access in all directions, thus becoming the new center and identity for these previously separated neighborhoods."