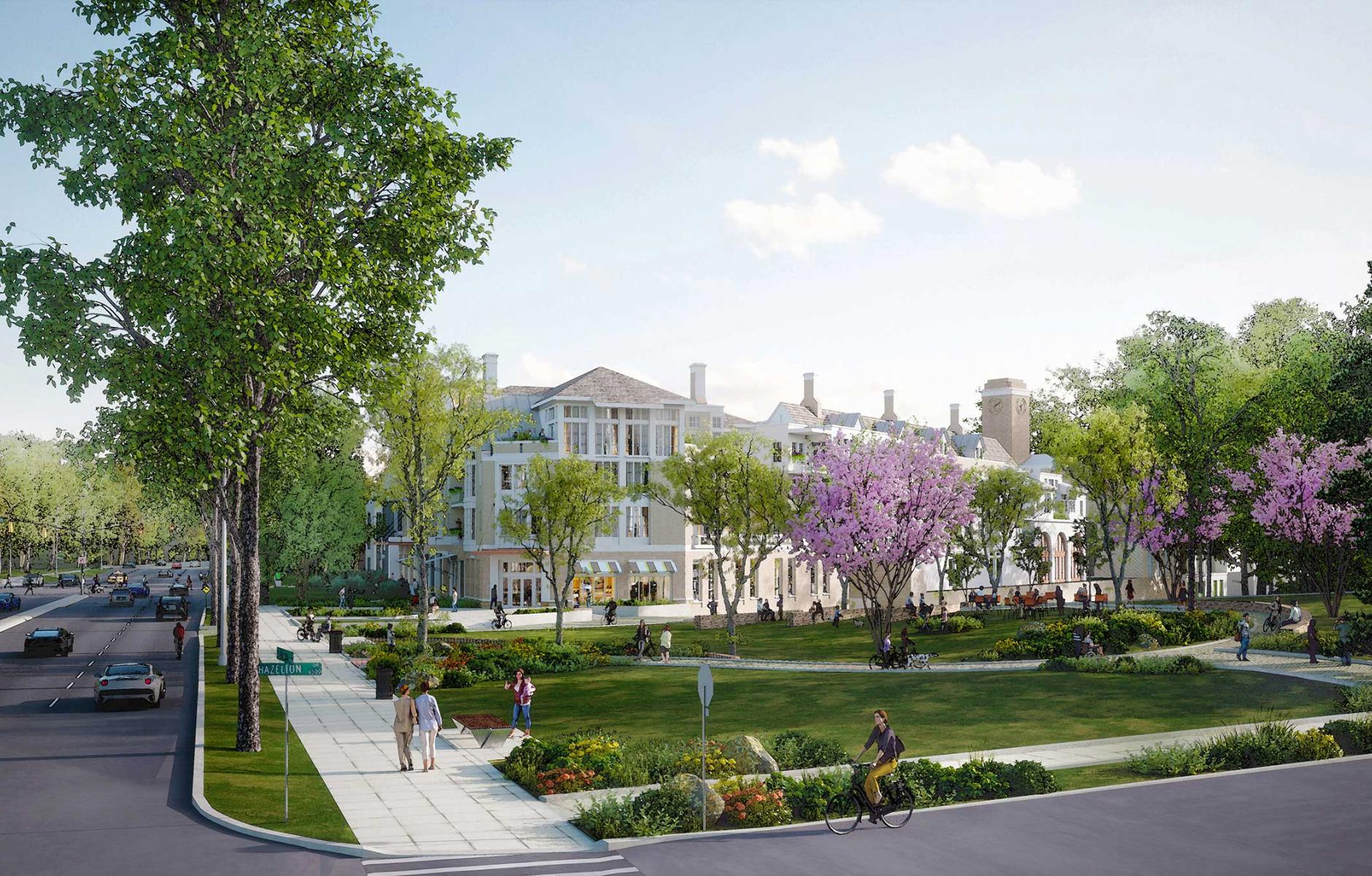 Mixed-use building and public park. Source: Shook Kelley
A new model for continuing care
As Baby Boomers enter the market for retirement communities, they are demanding different models from the typical facilities of today, where the most prominent public feature is often a parking lot behind a gated entry. Some continuing care retirement communities (CCRC) are experimenting with different models, where residents can walk to shops and services and the design is integrated into a larger community.
The plans for Sharon Towers by Shook Kelley are an attempt to bring mixed-use and quality public spaces to an existing retirement community on an infill site in Charlotte, North Carolina. The plans include new public spaces that connect to the surrounding suburban neighborhood (which includes shops that residents can walk to). Also, a restaurant is planned that will be open to public. In a partnership with a local nonprofit, a 3,800 square foot roof greenhouse will grow hydroponic produce on site for the restaurant—a farm-to-table concept.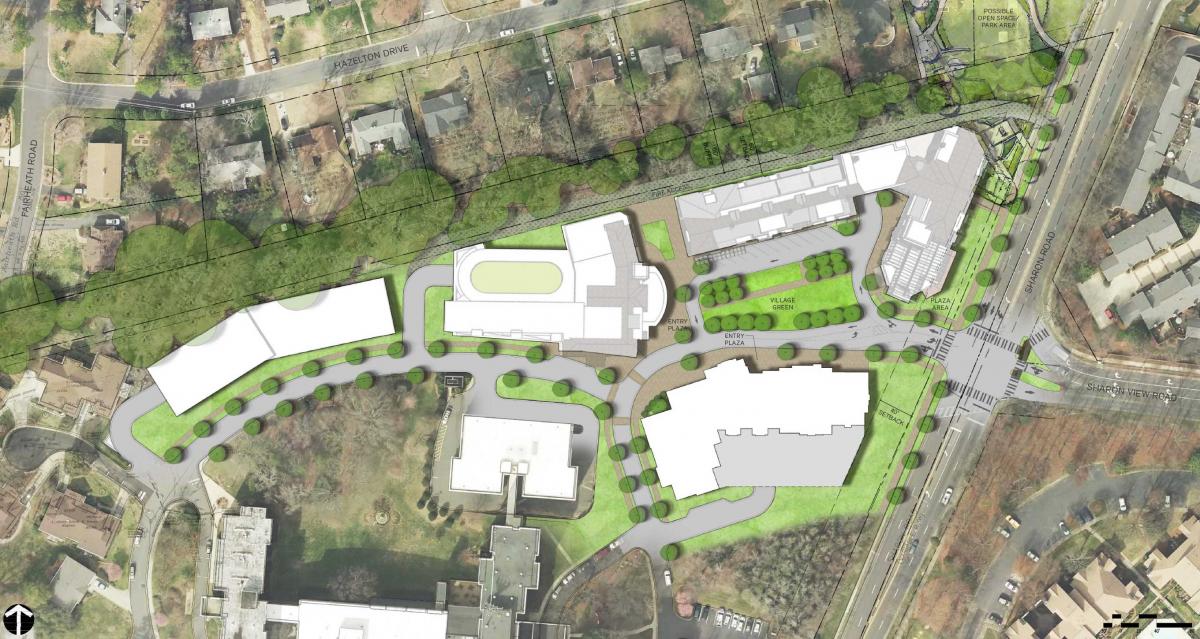 The project, partly built, also includes retail space and a 33,000 square foot "Center for Vibrant Living" that will allow people over 50 from the larger community to take part. "It will promote a holistic approach to aging that address the physical, mental, and dietary issues seniors face with the goal of improving the experience and perception of the aging process," note the designers.
The new section is built around a village green (framed by buildings, providing an identity to the entire development), a civic plaza, and a public park. Building design steps down in height from the existing high rises to transition to something closer to the surrounding single-family neighborhoods and suburban commercial.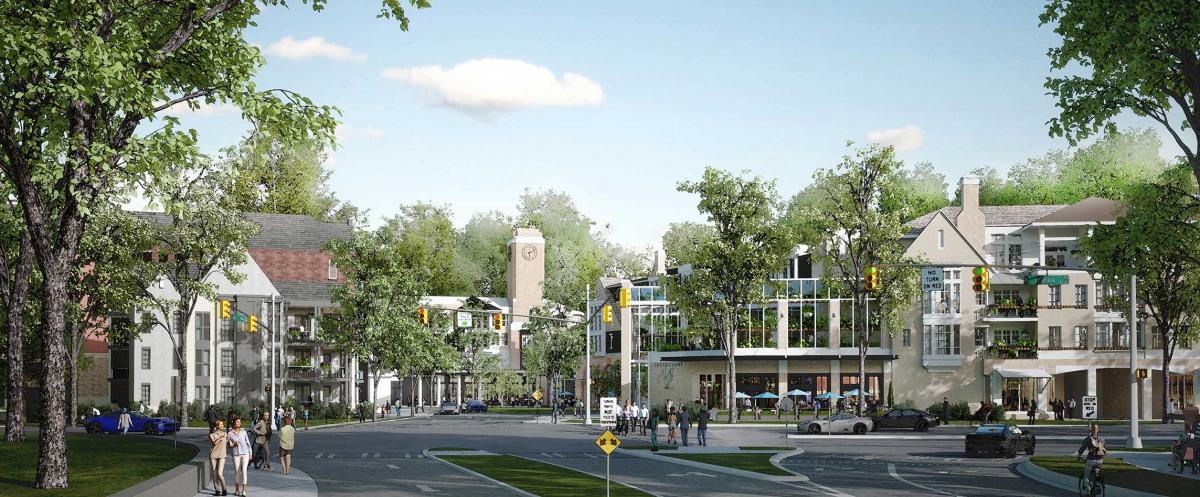 "This is an approach from a product development side; we are in essence developing a 'product' in placemaking," notes Angela Rigsbee, CEO of Sharon Towers. "As a result, future residents would choose to live here and not because they had to live here."