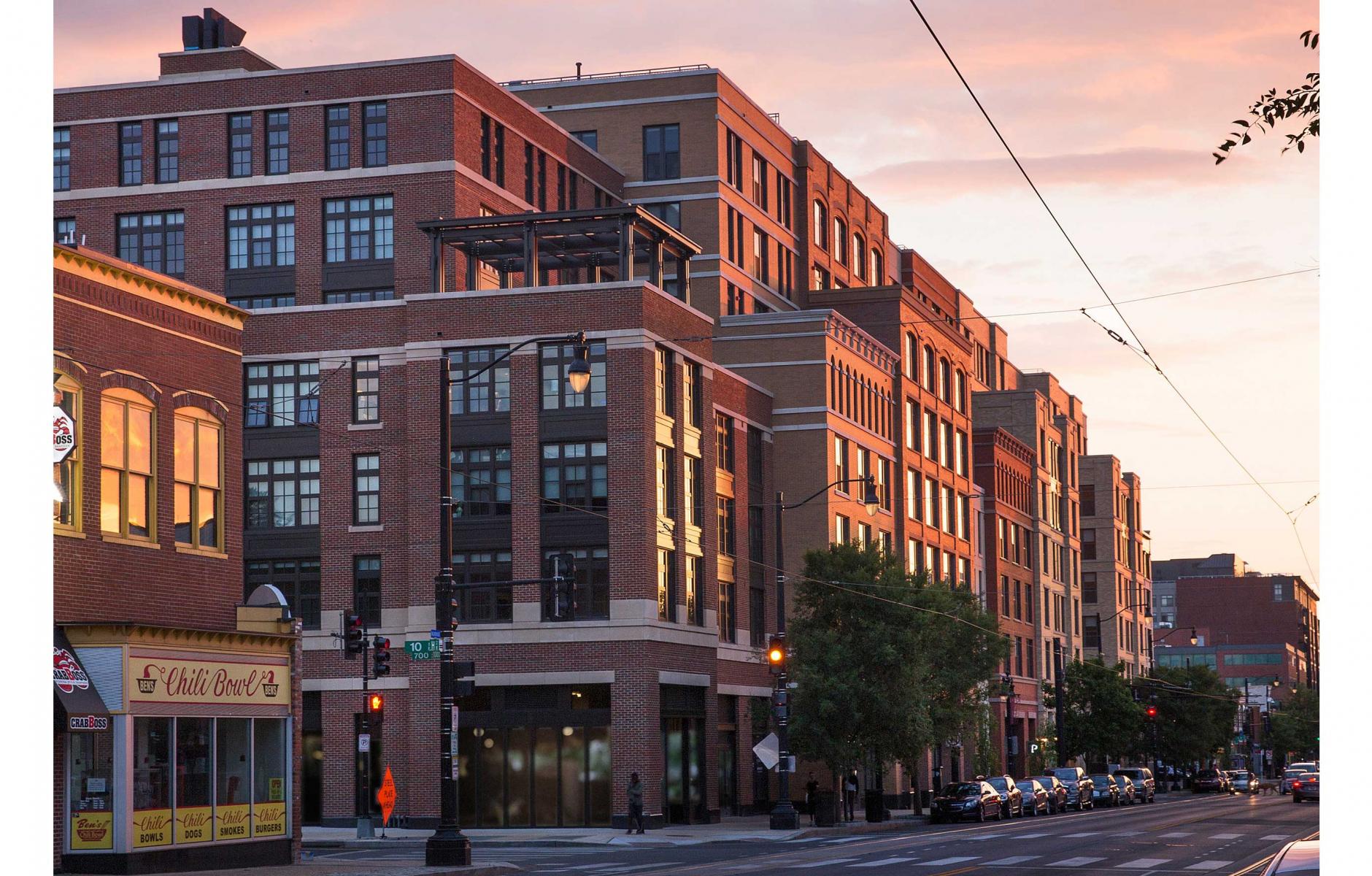 Eight different "buildings" each with various setbacks help to fit this building in its context. Source: Torti Gallas + Partners
Breaking down scale to fit context
The requirements challenged the architect to design a large 8-story building that is harmonious with much smaller scale neighbors.
Avec on H Street in Washington DC is a transit-oriented development with 420 units (32 affordable) and 54,000 square feet of retail on three acres, completed in 2020. It is located in the urban core of the city. 
This 8-story building is a redevelopment of a former strip mall and parking lot on the south side of H Street, sitting across from two urban blocks (between 8th and 10th streets). The building massing is designed as eight distinct buildings. 
This kind of design has legitimately been criticized because it is often done clumsily, but Avec on H street shows how it can be accomplished convincingly to serve a purpose.
Designed by Torti Gallas + Partners and developed by WC Smith and Rappaport, Avec on H Street is a major piece of revitalization on the H Street Corridor. It needed to be 8 stories, reaching the permitted height, to be financially viable. And yet many of the buildings in that part of the corridor are 2-3 stories in height, and much smaller in scale.
The architect went to great lengths to break down the scale of the building, including varying the window types between buildings and the cornice line and design details at the street, and using seven different types of colored and textured brick as well as metal panel for individual facades, which also vary in width. How many passersby will know this is one building?