Rows of parklets on Main Street, Santa Monica, built during the pandemic in what was formerly space for parking and traffic. Photo by Neal Payton.
Covid was an extraordinary experiment in rethinking street design
Let's learn all we can from the lightning fast efforts to adapt streets to provide public space during the pandemic. The biggest lesson: Don't be afraid to experiment with streets.
Last year, when elected city leaders and their planning staffs watched in horror as the pandemic ravaged local economies nationwide, many, if not most of them took the opportunity to experiment with their city's street network. Those that enjoyed the flexibility of a tight street grid tried reducing the number of lanes devoted exclusively to cars to provide more room for outdoor dining, hoping to keep their restaurants open, while others closed certain streets entirely to cars, at least at selected times of day, or days of the week to allow for pop-ups and markets, and other events. 
Remarkably, this experimentation with the details of our nation's urban infrastructure was conducted at breathtaking speed. For example, before the pandemic, negotiating the installation of new parklet (those little outdoor spaces with seating or cafes created in what had been a space for a parallel-parked car) might take months or even years, punctuated by community meetings and conferences with business owners and city planners as participants agonized whether the parklet should take over one-parking space or two, or how to protect these spaces from reckless drivers. During the pandemic, these little pedestrian amenities suddenly cropped up everywhere and seemingly overnight. Miraculously, all those pesky details had been resolved, at least for the near term. And because of lightning-fast efforts such as these, we may have inadvertently conducted what maybe the largest experiment in rethinking the design of our cities' streets ever undertaken. And we did it in a year.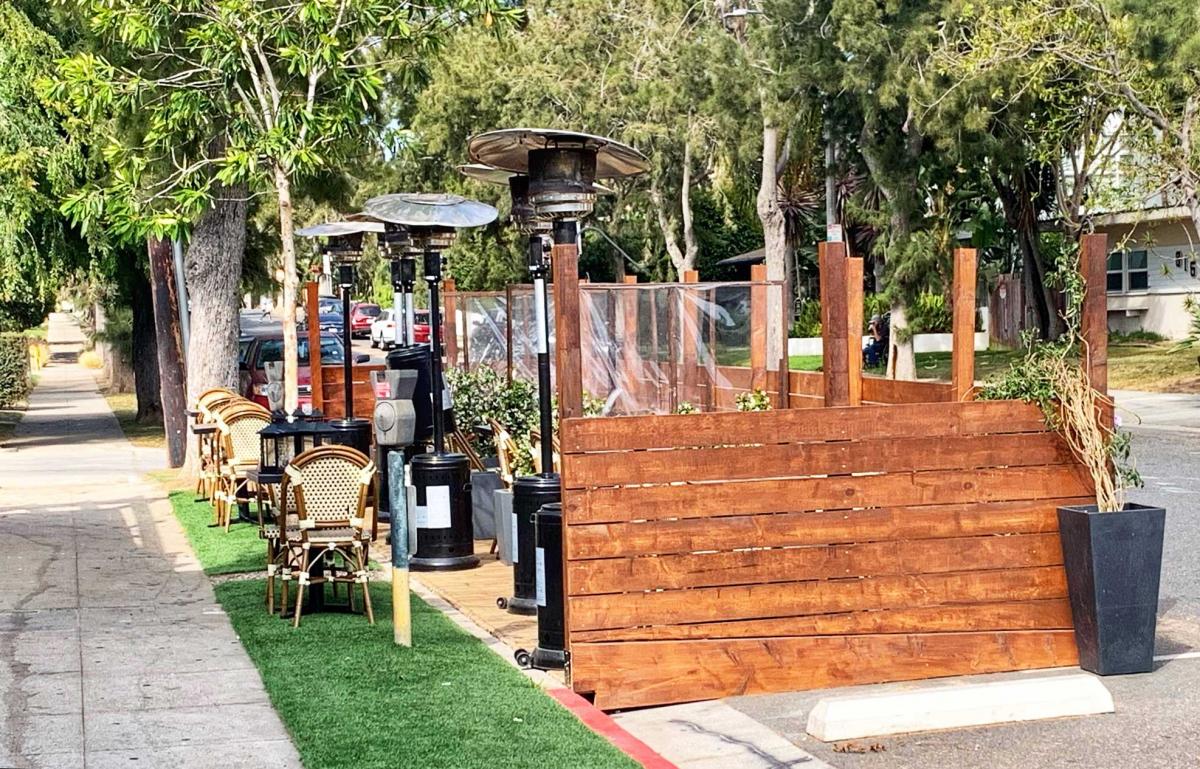 One imagines that many city dwellers have found joy in dining out or socializing in these spaces that once held cars or attending social events in masks in the space of closed streets. But it is also possible that some of these spaces did not perform as expected or as hoped, or that there were unintended consequences to neighboring streets. Indeed, in the US, we have quite a history with pedestrianized, or pedestrian-only streets. There was a time, in the late 1980s, when virtually every city in the nation had one or several of these. They ranged from one-to-four blocks in length. Alas, most of these failed and were turned back into streets that included cars. 
As those failings became the norm, certain realities became apparent. Among them, was that eliminating cars from one street did not necessarily eliminate cars overall. It just moved them to neighboring streets, which became worse for the wear. From an economic perspective the failures of these pedestrian-only spaces were blamed on the reduced visibility offered to ground-floor businesses because of the absence of passing cars as well as the loss of on-street parking, making it less convenient to stop and patronize the local businesses.  
However, it is also the case that a few of these pedestrianized streets did manage to survive, pretty much as they were designed, while several more failed but went through a second iteration to ultimately achieve significant success. As of about 15 years ago, an informal survey of the purely pedestrian streets remaining in the US found that there were less than ten (not counting the great many streets that were occasionally closed for farmer's markets and other events). Several of these were in tourist rich areas, and several others in college towns. 
Included in these examples are the two most economically successful, Lincoln Road in Miami Beach and 3rd Street Promenade in Santa Monica. However, even these had more than one iteration, and arguably they both had unintended consequences. For example, the adjacent parallel streets became less than wonderful, as they took on the task of providing for the capacity that had been removed from the adjacent pedestrianized street and were further insulted by being lined with parking lots or garages. In the case of Santa Monica, at least, these streets are slowly being reclaimed, as places for pedestrians as well as cars. but it has taken 30 years, and it's still a work in progress. 
From the successes and failures, it is apparent that for pedestrianized streets or zones to work well, they need a healthy population of people living and working on or near them who don't need to drive to them. They also need a tight grid of streets with which to spread out the traffic that was diverted, so adjacent streets do not suffer. However, since most of the pedestrian-only streets were created and deleted prior to the resurgence in urban life and the expansion of high-quality transit that has occurred since then, it is reasonable to wonder whether some of the ones that failed thencould be successful today. 
That is why this unintended nationwide experiment in street design becomes quite valuable if we extract, compile, and analyze the results.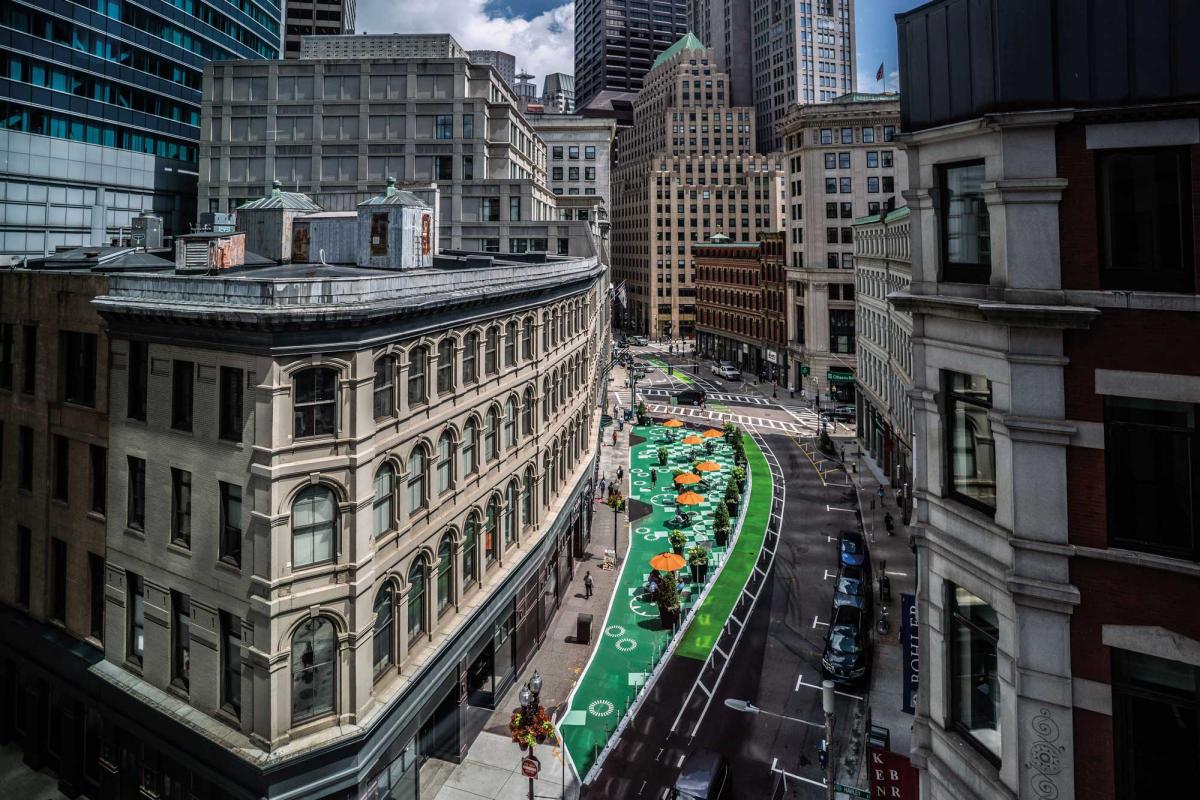 As we emerge from our pandemic-induced cocoons, city officials will inevitably be asking which, if any of these temporary closures, parklet ideas or "road diets" (where lanes are removed and given over to pedestrians or cyclists) that they experimented with should be made permanent. Urbanists will want to know what worked and what didn't, and why. They will also want to know how one even determines what worked. Is it by sales/square foot of space (a typical metric of retail performance), or by the number of people who visited these places, or who checked-in on Instagram, or by some quality-of-life metric that individual cities develop or adopt? 
At the same time, as Congress debates new Infrastructure legislation, and US DOT Secretary Pete Buttigieg has made it clear that he believes infrastructure includes places for pedestrians and cyclists as well as for cars, the federal government will require some basis to determine how to award grants to cities making their streets more pedestrian and bicycle friendly. To that end, every city should be encouraged to document their individual experiments and feed their results to some sort of centralized data base, such as their local Metropolitan Planning Organization (MPO) or even their state's Department of Transportation. With such data in hand, imagine what a powerful experiment this will have turned out to be? It could be the basis for a "best practices handbook" that links street design with economic vitality, which could be used by Secretary Buttigieg's department in awarding grants to local agencies. 
But just as important as determining what worked, what didn't, and why, this very strange year should have also taught everyone involved in city building not to be afraid to experiment with these measures. While the results of individual and tactical efforts are as of yet undocumented, it is already clear that it is the flexibility provided by the traditional city's tight grid of streets and alleys has allowed for any number of experiments to be undertaken in the first place. Such experiments, it seems, can be much more easily attempted than was previously thought, with the failures jettisoned and the successes made more permanent.