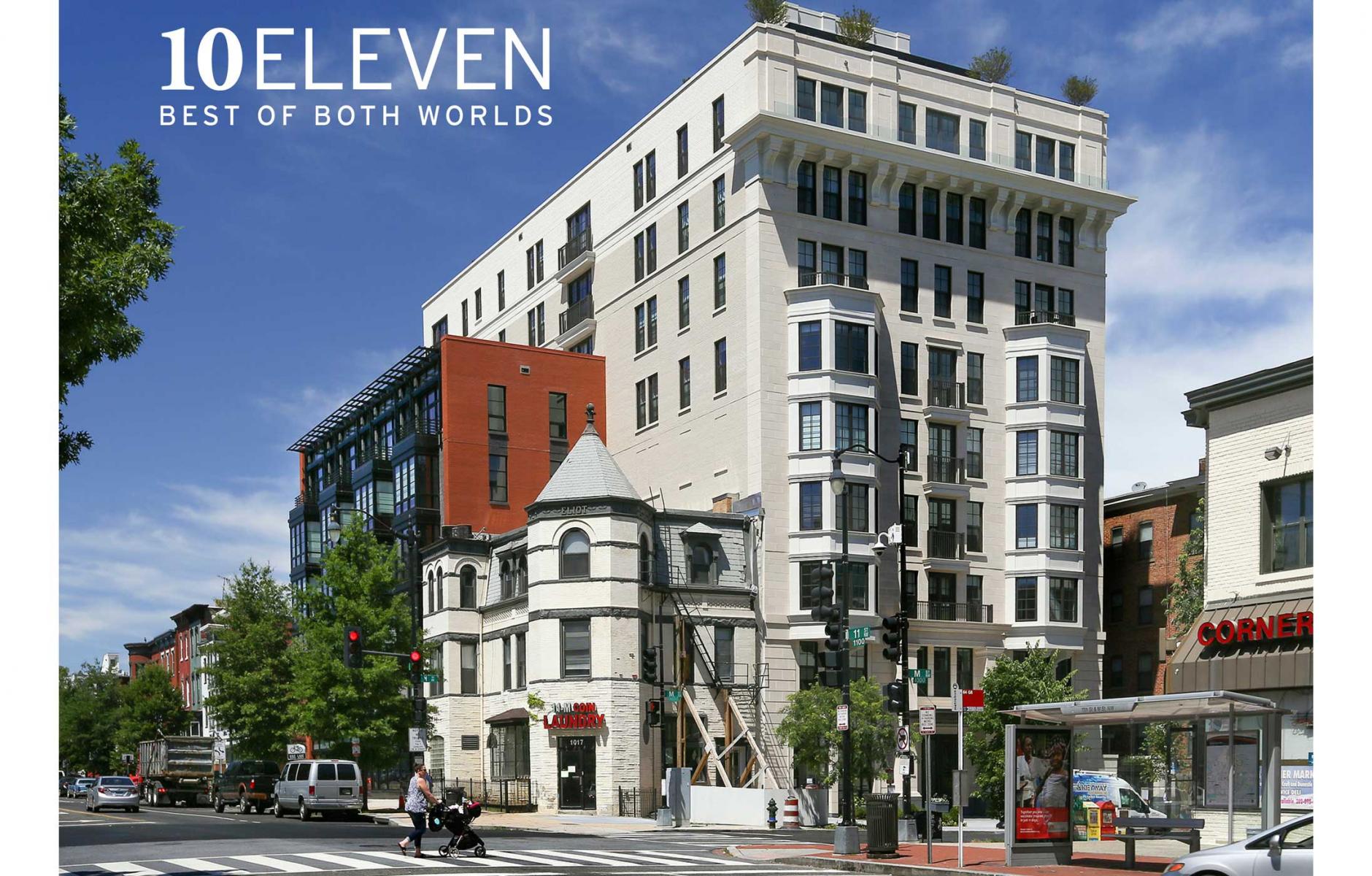 10Eleven, source: Torti Gallas + Partners
Building melds classical and modern
In the Shaw neighborhood in DC, a few blocks from downtown, a 71-unit condominium looks like two distinct buildings—a 10-story Classical one facing M Street and a six-story modern one facing 11 Street. In fact, these are the same building "melded seamlessly into one on the inside," as reported in The Washington Post.
The project, designed by Torti Gallas + Partners, was built around an existing Victorian townhouse, which contributed to maintaining the character and history of the corner. The scales of the classical and modern parts step down to the townhouse, rather than overwhelming it.
"I thought it did a good job of addressing a site with multiple 'fronts.' It also does an admirable job of trying to merge two styles in one project while still making the buildings feel distinct," says Marques King, an architect and urban designer who lives in the neighborhood. "Although my favorite side is the classical side, the project is a testament to the fact that new urbanist ideals transcend style and 'wallpaper,' and harken to more formal and universal framework. Finally, the project represents the times, with its modern side in line with the type of buildings being built in DC now while its traditional side is more in line with DC aesthetic past. Together they continue the story of the city."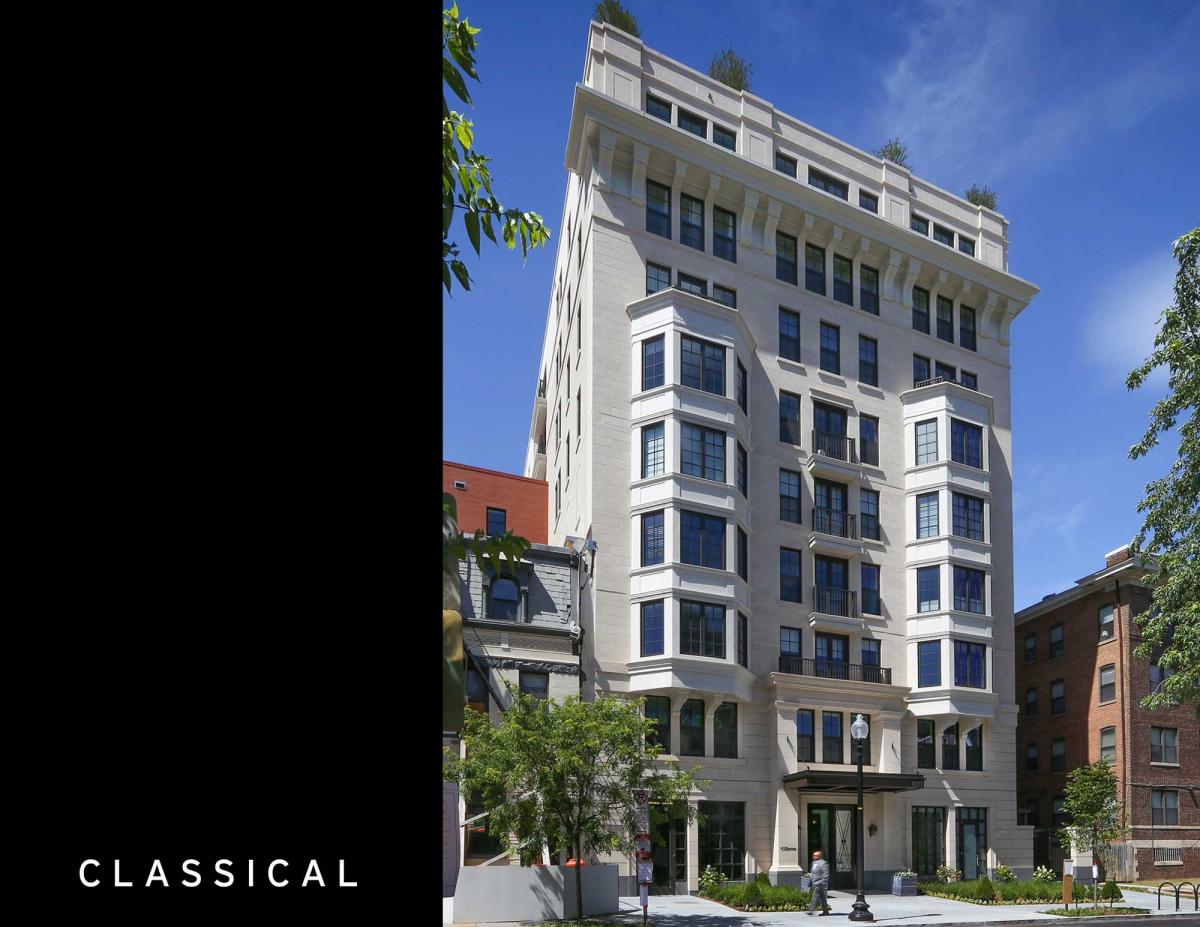 The modern façade makes use of classical proportions. Although there is a lot of glass, the steel and brick give the building a sense of structure and solidness. The first floor of the modern building consists of retail on the busier 11th Street.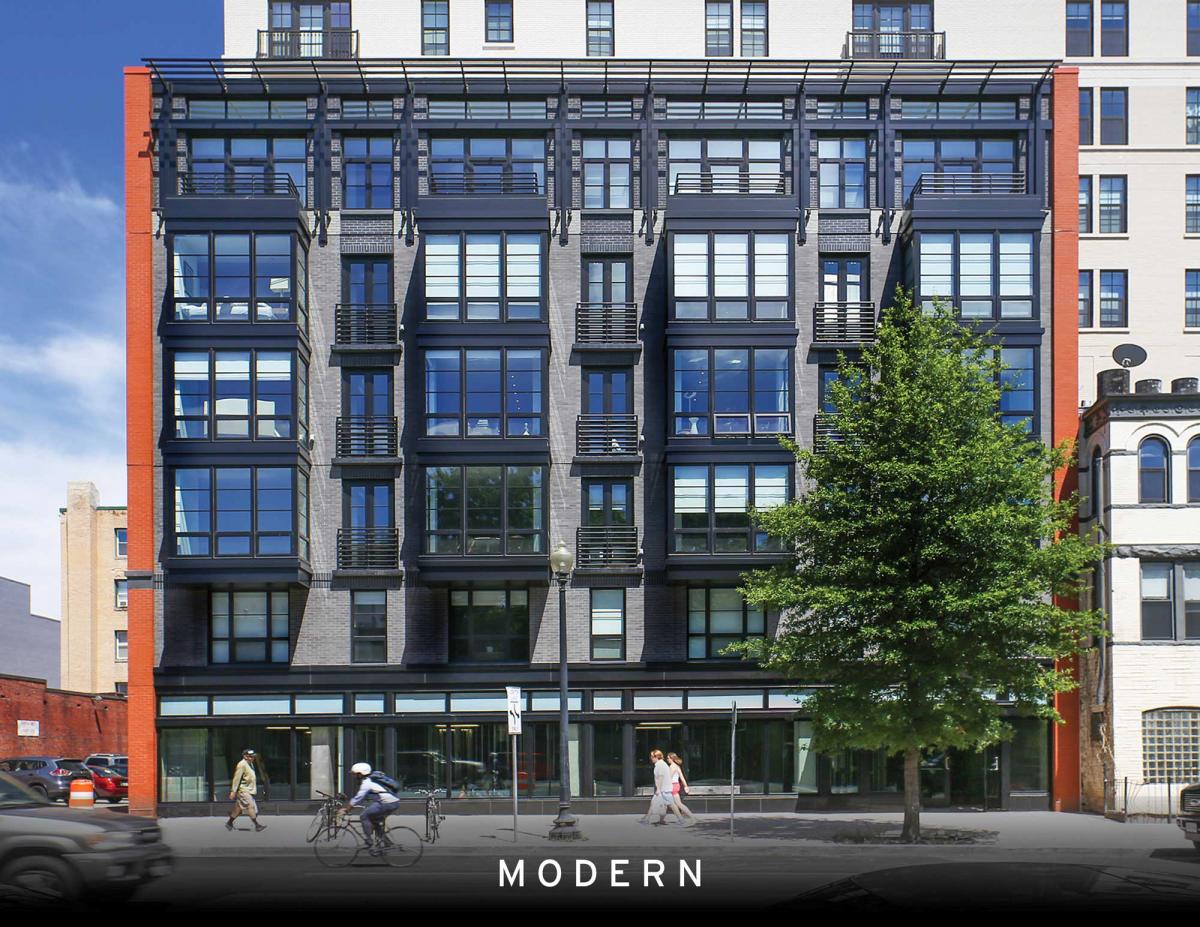 "Our intent was to design a structure with the soul of an old building and design of a new one," said developer Grant Epstein, quoted in the Post. "We wanted a building that would be reminiscent of the great residences on Park Avenue but still be modern."
Besides the lone pre-existing townhouse, the corner was a parking lot.