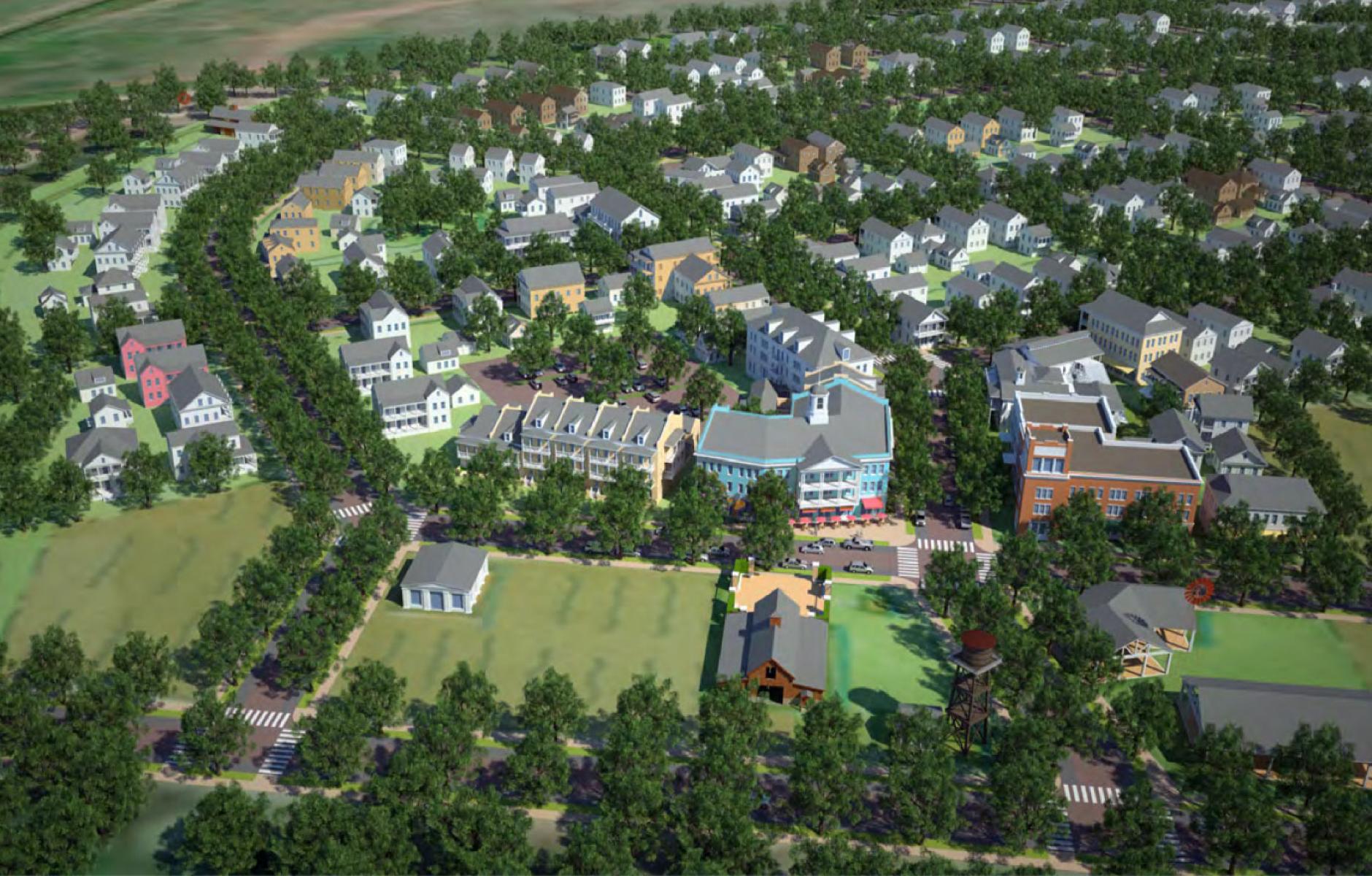 Source: Mullan area form-based code.
Code organizes growth into walkable neighborhoods
A large new development area in Missoula, Montana, will be built out according to new urban principles.
The City of Missoula recently adopted a master plan and form-based code for a new growth area that could accommodate about half of the city's growth in the next 15 years. The Mullan area, larger than Missoula's downtown, is located just west of the city and southeast of the regional airport. The code and plan organize the future growth into walkable, interconnected neighborhoods.
The city of 75,000 is growing rapidly—the population rose by 32 percent since 2000. Housing costs are also rising—the median sale price of homes in the urban area increased by nearly $100,000 since 2010, from $200,500 to $305,000 at the end of 2019. According to a middle growth scenario, the Mullan area could accommodate 6,000 housing units in mixed-use neighborhoods.
The code is based on the rural-to-urban Transect, and it potentially enables about seven new neighborhoods and a central workplace district. A substantial buffer area would remain rural and natural near the airport, to protect the neighborhoods from the impacts of that facility. The Mullan area is currently located in Missoula County, but may be incorporated into the city. The City and County recently hired the planners, Dover, Kohl & Partners, to train staff.