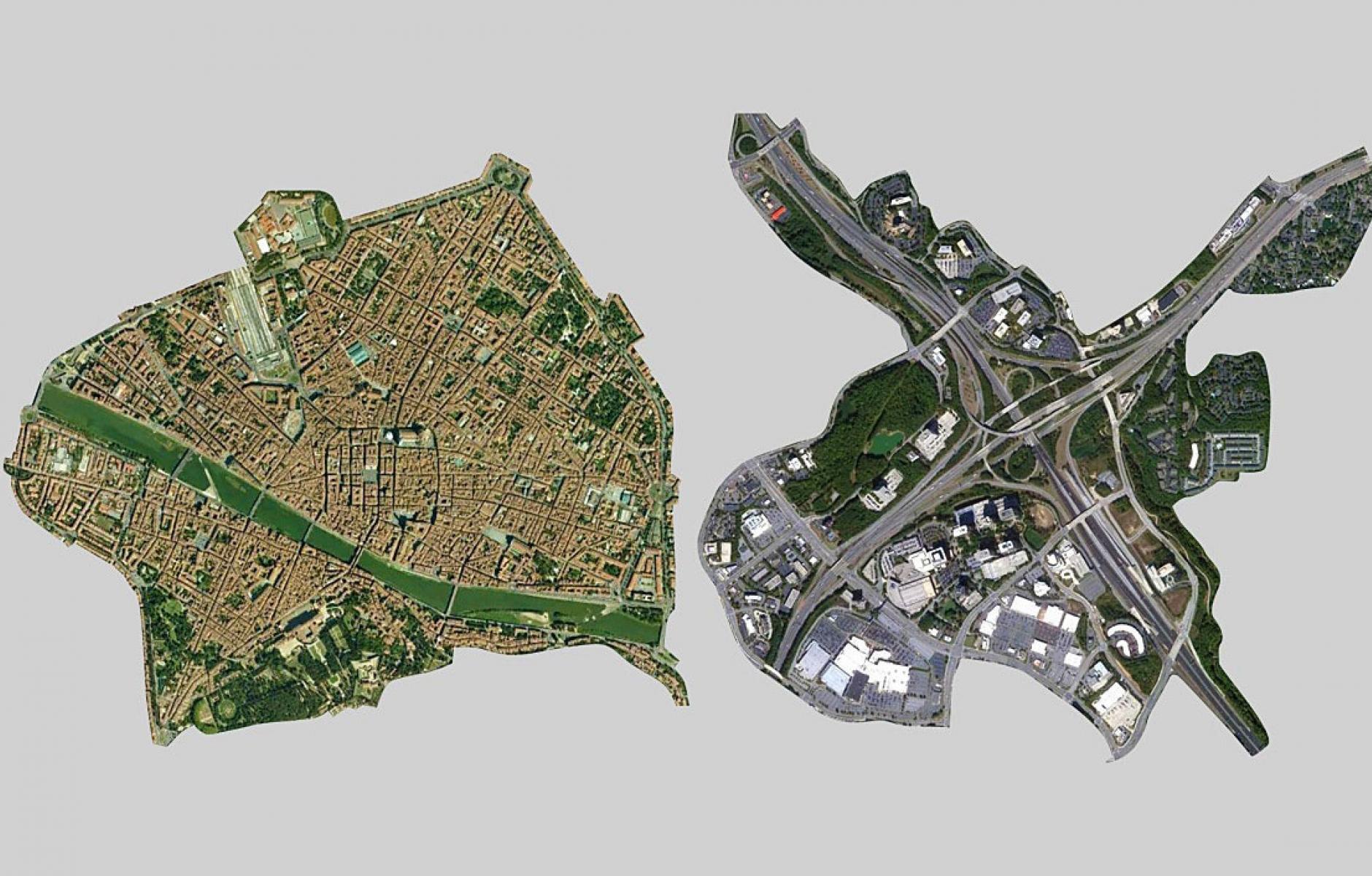 Renaissance Florence, left, and the Atlanta highway interchange. Image by Steve Mouzon.
Fitting Florence into an Atlanta interchange
The image above, by architect Steve Mouzon, shows the entirety of renaissance Florence, Italy, fitting on a site comparable in size to a highway interchange in Atlanta. Renaissance Florence produced Michelangelo and da Vinci. The interchange produced a spaghetti junction. Six of one, half dozen of the other? 
The most promising takeaway is the degree of urbanity that is possible on a relatively small site. If 120 acres of Florence can change the world, what is possible on the site of a former shopping mall? Malls occupy up to 100 acres, nearly as large as the historic city. Surely, we can create some good, if not great, urbanism in the suburbs on sites that are now vacant.
Here's a link to the blog that is the source of the image.