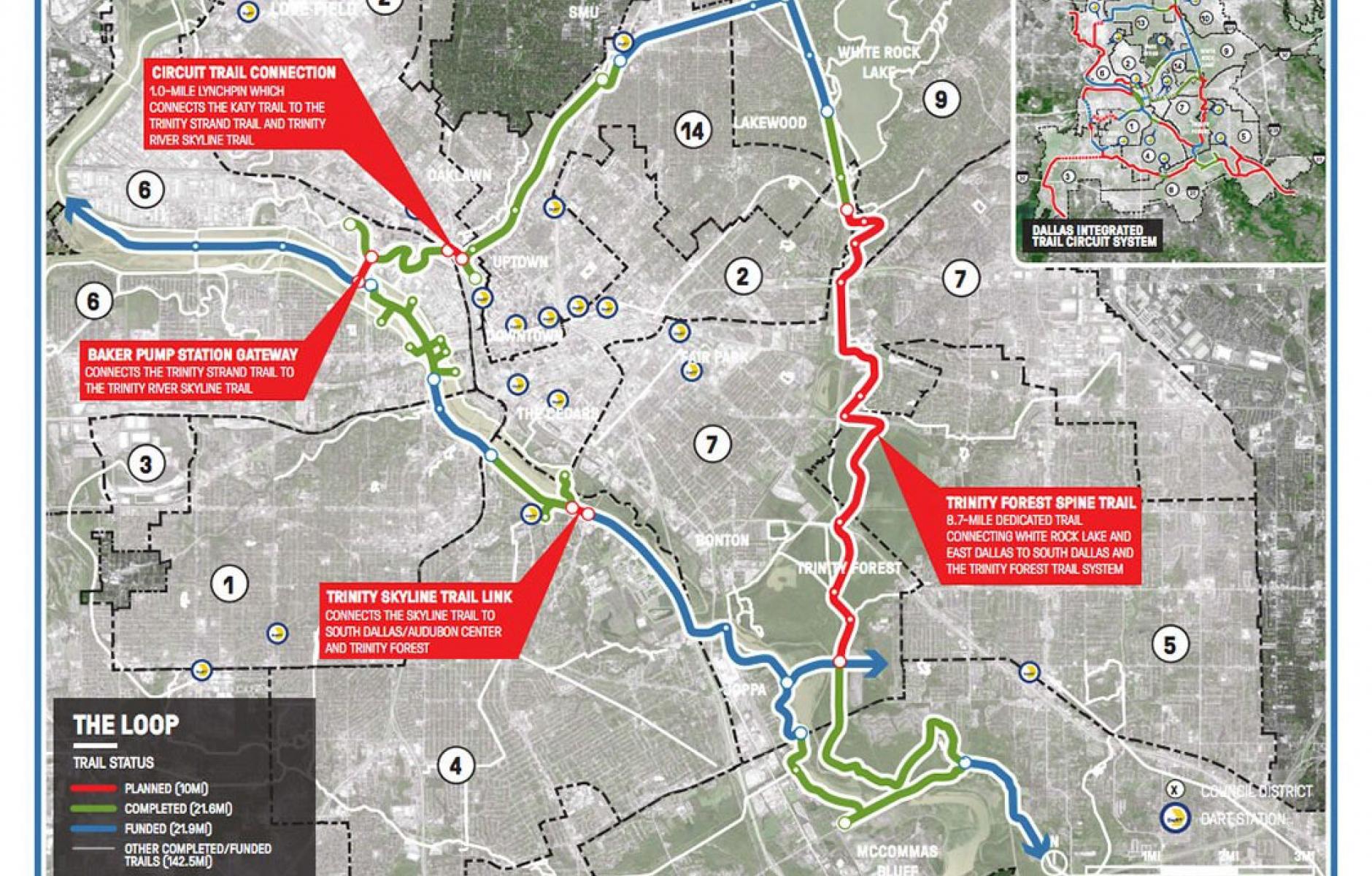 Dallas trail system; infrastructure for health
Dallas is implementing a trail system that could make a big difference in the quality of life and health in this major city. The Loop Trail is a 50-mile trail system that is nearly half built, and the rest is funded or planned, creating a loop around Dallas. The system was first conceived in 2014, so it is making good progress, according to D Magazine, which created the graphic above.
A nine-mile section (see red section in the map) is ready for construction bids and will link crucial portions of the Loop Trail in East Dallas. In some ways, the Loop Trail resembles the Atlanta Beltline. The Beltline is built on a former rail right of way, so it is more of an urban trail and is spurring development and driving real estate values. Large sections of the Loop Trail go through nature and along the Trinity River.