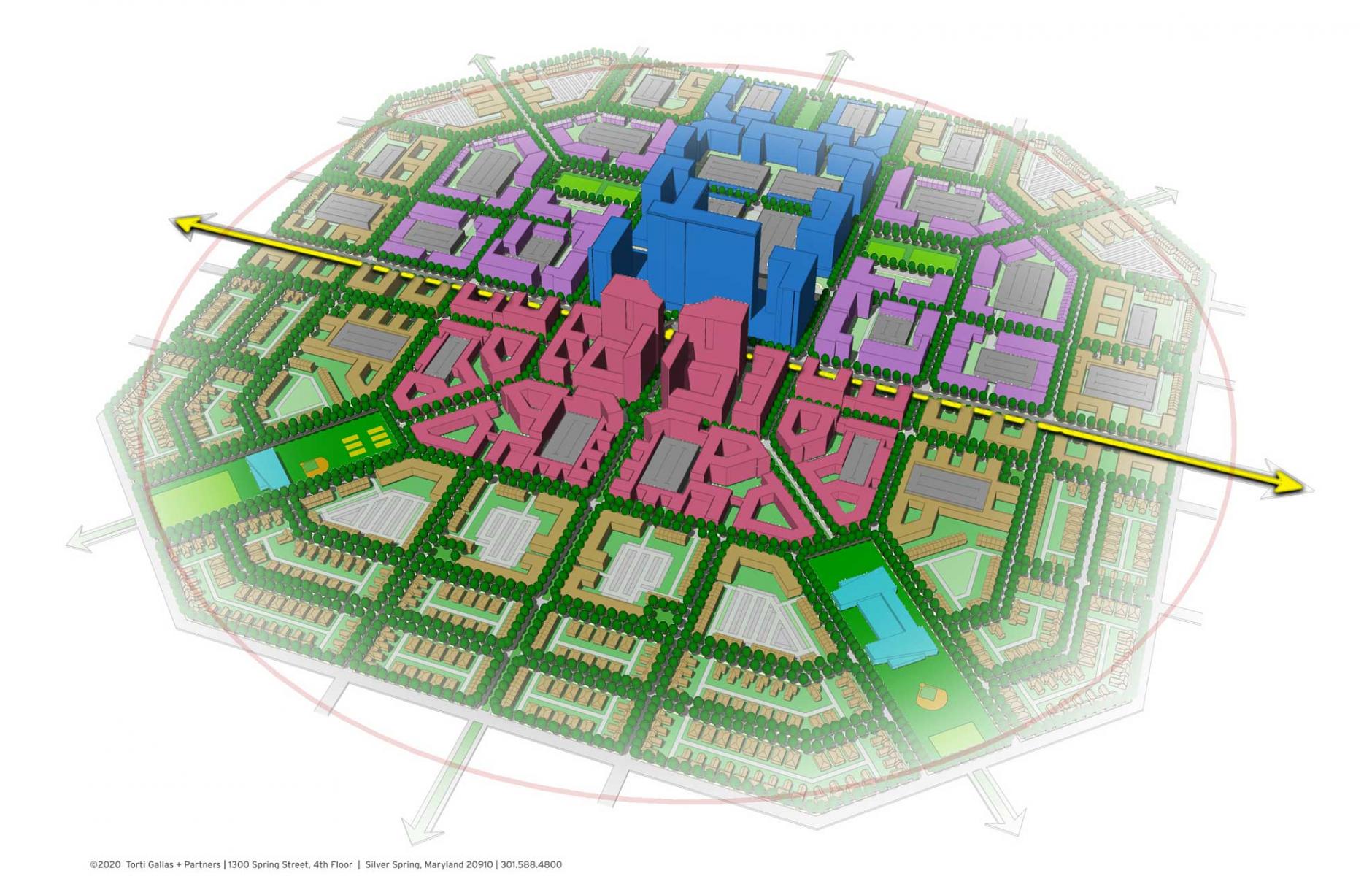 Is HOD the next TOD?
Hospital-oriented development, with parallels to transit-oriented development, should be the next big thing.
Compact, mixed-use, walkable communities have been revolutionizing the land use and real estate development paradigm in the Unites States over the past 30-years. Transit-oriented development, innovation districts, university town centers, main street retail, "healthy communities," and revitalized downtowns are in high demand by office tenants seeking to attract the best employees, by residents desiring quality of life, by retailers seeking experiential settings, and by municipalities promoting economic development. But there is another community asset that cities and towns have most often failed to fully leverage that has the potential to further revolutionize the land use and real estate paradigm—the hospital. 
An outsized impact
Hospitals are most often one of the largest employers in a community. Hospitals in the US employ more than 6.7 million people, generate over $900 billion in revenue, comprise close to 5 percent of the US economy, and are often the largest single employer in a community. The outsized impact of hospitals presents an outsized opportunity, but the typical hospital and accompanying land use policies fail to leverage the unique characteristics of this valuable asset. We can leverage this asset to be an even greater economic engine, to attract the best employees, to increase real estate value and tax revenue, to improve quality of life, and even to improve the health of the community. 
Unhealthy setting
Hospitals have a mission to improve health, but their focus is on critical care versus preventative care. They do a fantastic job with critical care, but are increasingly recognizing the importance of preventative care for population health, as are local governments. As a result, hospitals are increasing their role in this sphere and governments are incorporating policies to promote health and wellbeing in their communities. It's ironic that hospitals are predominantly located in the most unhealthy contexts and with the least health-promoting site configurations. 
Hospitals operate 24-hours per day, 365-days per year. Most often, they are located in a confusing grouping of buildings surrounded by parking. Hospitals in a suburban setting are typically set in a sea of surface parking or surrounded by parking garages resulting in isolation, reminiscent of the dying suburban office park. While some hospitals in urban settings may be located close to amenities, they are most often surrounded by parking garages, sometimes gated off from the community, or have buildings configured with blank walls facing the community. Since most employees commute, parking is in high demand and shift changes result in significant peak traffic. Employees and visitors have limited dining options or opportunities to take a meaningful break from what is an emotionally taxing environment and/or event.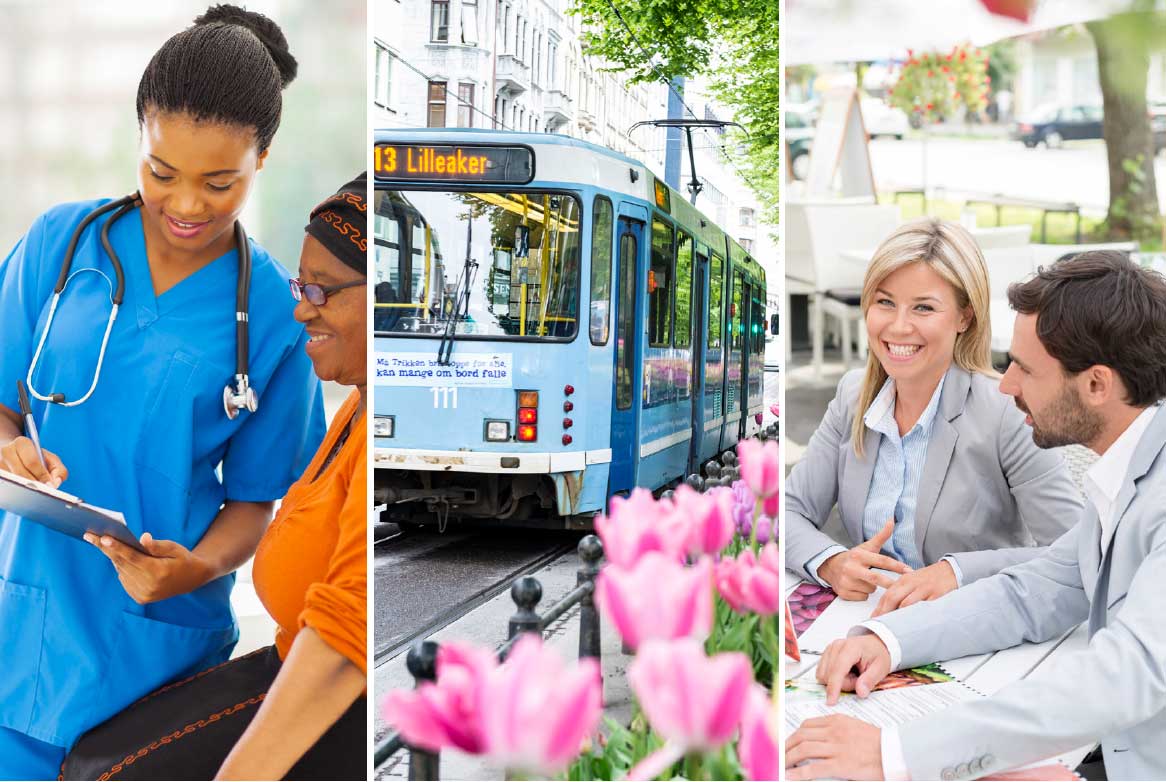 In addition, there is an ongoing shortage of nurses, physicians, and healthcare technicians. An aging population will result in the projected need to hire 2.3 million new healthcare workers by 2025, resulting in even greater competition. Hospitals employ the full range of workers from low skilled workers to highly educated professionals and the competition to acquire and retain employees is fierce. Quality of life is a key consideration for healthcare workers, but the hospital setting can be challenging.
A hospital-centered community
The outsized impact of hospitals presents an outsized opportunity to transform hospitals and their surrounding neighborhoods into significant and active agents of change. A vision for the 21st Century hospital can be one where the hospital is no longer a standalone use, but rather physically integrated into the community fabric. This hospital-centered community model termed "Hospital Oriented Development" (HOD) has the potential to transform one of the largest sectors of our economy into an economic development engine, a dynamic and resilient real estate model, an ecologically sound community, and a health promoting environment. 
In order to be effective, HOD must have a compact walkable form and a mix of diverse uses. The hospital serves as an anchor and the "raison d'etre," but must be accompanied by complementary and varied uses. Bringing mixed-income residential to allow all types of hospital employees to live near where they work and to walk to work promotes convenience, a healthy lifestyle, reduced stress, and reduced pollution. Providing diverse dining options provides opportunities for workers, patients, and visitors to take a break from a stressful environment. This gracious lifestyle also makes it more attractive for employees—this is important in attracting the best employees, especially when nurses have so many options that do not require them to work at a hospital. Hospitals also have a synergy with general practitioner and specialist offices, as well as support functions. These and other office uses should be promoted to allow specialists who split their time between their office and the hospital to walk and reduce travel times. Retail uses should be present to support the day-to-day needs of a mixed-use community. 
The shortcoming of many of today's hospitals is the lack of integration with high-quality mass transit infrastructure policy and investment. Already the largest employers in most communities, the HOD model promotes compact development and increased density, making high quality mass transit feasible and resulting in reduced parking demand and traffic congestion. When jurisdictions undertake comprehensive planning and ask the questions, "where should density go? Where are transportation infrastructure investments needed?" the answer should include hospitals. Since many states have a Certificate of Need state law (or similar) requiring approval for new construction, locational criteria requiring current, or future provision, of mass transit and appropriate land use policies can be criteria for approval.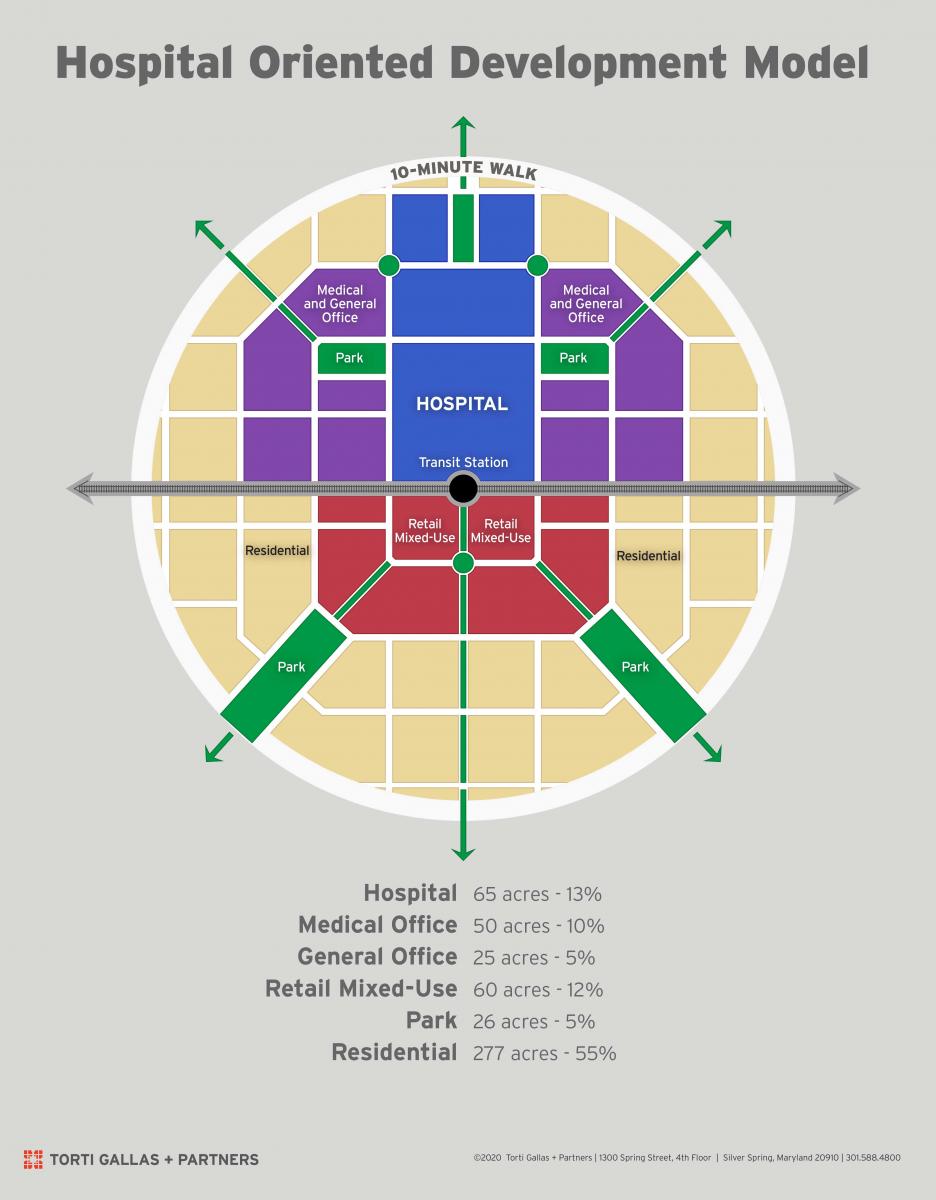 The HOD model
A representation of the HOD model with relative sizes and relationships of uses is described below and illustrated in the diagrams. The sizes of elements are reflective of a suburban and first-ring suburb context at both medium and high density. A higher density downtown context could alter the proportions of land areas for each use.
Transit and the 10-minute walk. Hospital Oriented Development has high quality transit it its center and extends in a 10-minute walk from center to edge. This unit provides and promotes a walkable environment with easy access to a diverse mix of uses.
The hospital. The unique demands of hospitals are addressed. The hospital facility has a "front of house" and a large "back of house," they are traditionally land hungry (inevitably seeking additional land for the expansion of new facilities), and they have a truly 24-hour life (including ambulance, staff, and patient arrivals). The HOD model addresses these needs while allowing full community integration. The hospital is centrally located and interfaces directly with the transit station to provide convenient access for employees, patients, and visitors. 
Both suburban and urban hospitals require a large land area. Approximately 50-acres is typical for a large hospital. The HOD model incorporates 50 acres, plus an additional 15-acres for long-term expansion. The shorter dimension is oriented to transit (and the principal thoroughfare) to maximize the number and variety of uses within a 5-minute walk of the transit station. The interface with the community is key in promoting a walkable environment, so the back of house is located internal to the block allowing all sides to have front facades facing the streets. 
Medical office. Hospitals generate demand for nearby medical and other office space. A large hospital can generate a need for over 50 acres of medical office buildings. The HOD locates medical office on two sides of the hospital in order to facilitate convenient walking, reduced parking requirements at the hospital (and reduced construction costs), and close proximity to transit. 
Retail/mixed-use. A retail trade area is much larger than the HOD, therefore restaurants and retail are located immediately adjacent to the main thoroughfare, transit, hospital, medical office, and residential neighborhoods in a highly walkable "main street" environment. This environment is integrated with residential and is approximately 60-acres which can accommodate over 120,000 sf of retail (plus residential) with surface parking, or can accommodate significantly more with structured parking. Some retail and restaurants should be integrated with the medical office across the street from the hospital. National grocery chain stores should be integrated since studies show that fresh fruit and vegetable consumption increases when they are present.
Residential. Living spaces are located both in the retail mixed-use environment immediately adjacent to the hospital, as well as in single-use residential areas. All residential is within a 10-minute walk of the hospital or any other use. Types vary between rental and ownership and between multi-family and single-family. The Barnes Jewish-Washington University Hospital complex in St. Louis (once the largest hospital complex in the world) illustrates the effective integration of residential ranging from single-family, to townhouse, to high rise and from affordable to high end residences in a compact walkable environment. 
Open space. Open space is more than aesthetics and has been shown to promote physical activity, improved physical health, and improved mental health. The greater the amount and the closer the open space, the greater the benefit. Parks and public spaces are located in each quadrant and are within a 2-minute walk of any point within the community. They are also located immediately adjacent to the hospital which can provide a respite for users and gardens have been shown to promote healing. 
Walkability. An interconnected grid street network links all uses and all open spaces. It's important that buildings line the block faces and that parking is relegated to the interior of the blocks to create the type of environment that increases walking and community health.
Research has shown that physical form can reduce population chronic disease rates—this can be a key benefit of the HOD model.
Revitalization and community building
A hospital's central location in the HOD can allow it to play a significant role in community revitalization, especially in disadvantaged communities. Strategies include redirecting purchasing to local and diverse businesses, expanding local workforce development and hiring, and aligning real estate and housing development to spur local commercial business investment and the local housing market. These, and other, strategies take steps to address poverty, unemployment, inadequate schooling, affordable housing, crime, environment, and other social issues. 
A prescription for a healthy community 
By promoting a compact walkable mixed-use form, increasing transportation options, creating more robust cooperation between government and hospitals, and focusing limited resources, HOD has the potential to transform one of the largest sectors of our economy into an economic development engine, a dynamic and resilient real estate model, an ecologically sound community, a health promoting environment, and a facilitator for community revitalization.